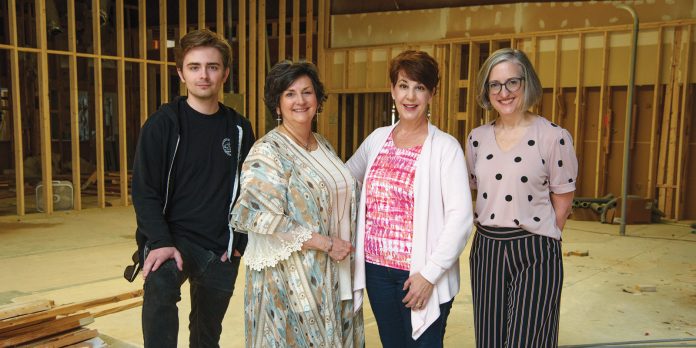 Suwanee Academy of the Arts and Suwanee Performing Arts have their eyes sights set on a new home, but they need your help.
By Alicia Carter | Photos By Karl Lamb, Suwanee Academy of the Arts
Since 2003, Suwanee Academy of the Arts (SAA) has served as a refuge for local budding artists. Part home away from home and part cultural lifeline, the comprehensive performing arts company offers classes in the arts to local youth. Together with its nonprofit arm, Suwanee Performing Arts (SPA), the organization has woven itself into the cultural fabric of our community and fulfilled its mission to "ignite a passion for the arts that nurtures and inspires the creative leaders of tomorrow through the magic of live performance."
Now, after two decades, the organization has its sights set on a bigger, even brighter future. Later this year, the cherished academy plans to move from its home on Main Street in downtown Suwanee to a larger building down the road. The new building will give the company additional space, more amenities, and greater freedom. But before they can move into the new building, the team has a lot of work to do — and they need your help.
Part 1: The Story of Today's Child
Studies have shown that exposure to the arts from a young age can positively impact the development of children. It has been reported that the arts help to improve cognitive development, fine motor skills, math skills, language skills and, most notably, interpersonal skills.
Creative arts allow kids to explore their feelings, how they view the world, and how they view themselves. This access to artistic expression also benefits their emotional development because they are better able to understand themselves, which can lead to forming connections with other kids with similar interests. When you factor in current statistics surrounding today's youth, including rising rates of depression and anxiety, along with an increase in suicide attempts among young children stemming from feelings of divisiveness and isolation, it's safe to say that access to the arts is more imperative than ever.
In short, the arts make life richer for our children. Organizations like Suwanee Academy of the Arts offer our children access to classes that not only fit their interests, but that also help develop their social skills, instill respect, and foster independence from a young age.
Part 2: The Story of Suwanee Academy of the Arts
The history of Suwanee Academy of the Arts begins with the 20-year friendship of its founders, Patty Etherton and Berneta Davis. After years of dreaming and planning, the studio opened in 2003, and has blossomed into one of our community's most cherished institutions. Combining Patty and Bernie's artistic passions, the school offers classes in dance, drama and music, including Kindermusik, solo lessons and group lessons. The duo report that 500 students come through the studio doors yearly. And with 20 years in business, that adds up to thousands of young minds and hearts that have been shaped by the arts.
In 2007, Suwanee Performing Arts was founded to help provide high-quality performance opportunities to, and by, the community, focusing on youth who may not have the opportunity to otherwise express themselves through the performing arts. In the years that followed since its inception, several artistic divisions sprouted, including Suwanee Ballet, The Actor's Company, and the Community Art Players of Suwanee.
Suwanee Performing Arts' most ambitious event of the year is the beloved Broadway in the Park musicals performed in Suwanee's Town Center Park each summer. By turning the outdoor amphitheater into a Broadway-style stage with professional lighting, sound, costumes, and sets, our community's talented high school, middle school, and home-schooled students experience local stardom as they perform for the masses.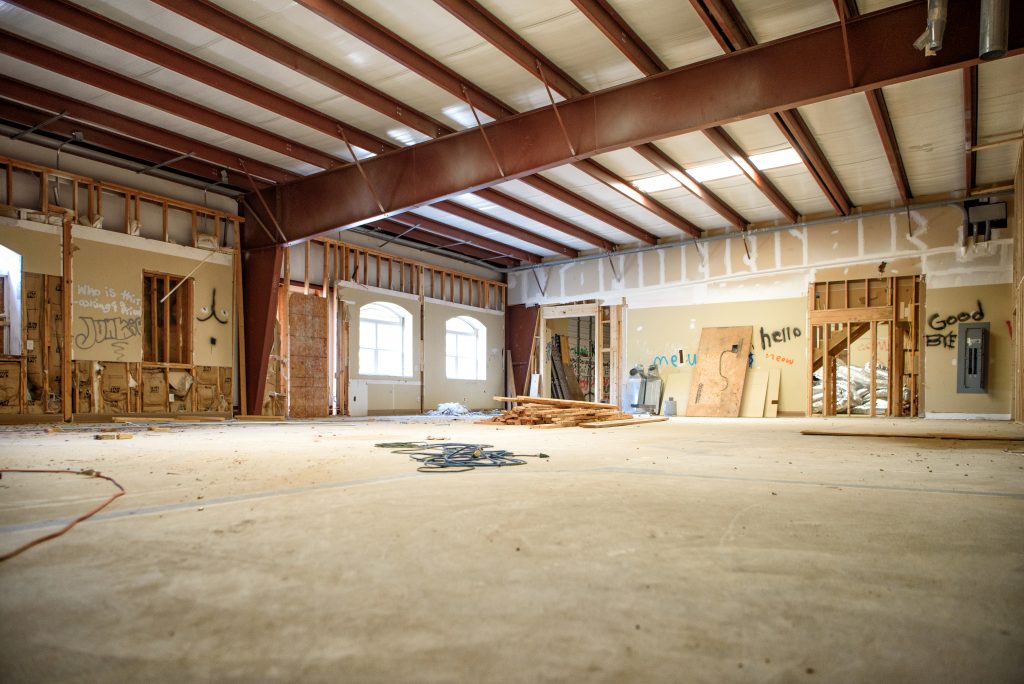 Part 3: The Story of a Building
When Suwanee Academy of the Arts' team came across the large commercial building built by Winmark Homes last year, it almost felt like divine intervention. Located at 935 Brogdon Road in Suwanee, the building had sat vacant for years — and it showed.
Upon closer inspection, the team found that the building had been ransacked by rebellious teens who damaged the interior, busted windows, and graffitied its walls with lewd images and phrases, leaving it in desperate need of an intervention. The team knew that they could take the derelict space, which had become a hotbed of rebellion, and turn it into a place that would nurture the creative minds of the local youth. They could take it from neglected to inspired, from forsaken to hopeful. All they needed was time, money, and a lot of support from the community. "The new building is a beautiful 'win' for families, artists, and volunteers who see the power and benefit the arts play in our lives. It is truly an answer to our prayers," says Davis. "Many small details will make a huge impact on not only the folks coming, but the teachers, staff, and volunteers as well: ample parking, a teachers' lounge, large spaces for creation, meeting rooms, a restful place for parents and so much more. The resurrection of the building is a win for the entire community. I love that this space once left abandoned and violated will be transformed and become a beacon for those who love the arts."
The 15,744-square- foot building is large enough to house six studio spaces, five private lesson rooms, a workshop, costume/ props/set storage, and office spaces for both SAA and SPA. In addition, it will also accommodate a new lobby area, bathrooms, and a small library space. Two of the studios will open out to form a "black box" theater for in-house productions. There will also be an additional 2,000 square feet of office space to offer for lease to other local companies.
"For me and Suwanee Performing Arts, the new location will mean that we get to impact more lives through our mission," says Susanna Wilson, SPA's Development Director. "It also means dedicated space for Suwanee Performing Arts to administer those programs and to meet with board members, clients, and sponsors! This could be a game-changer for SPA, increasing capacity and support. And personally, it means that I can spend more time physically present and available to my SPA family."
As Suwanee Performing Arts mentions on its website, "the revitalization of a building that has been abandoned for 13 years is making our community safer and will increase property values in the area, all while contributing to the local economy during construction and operations. Vacant and abandoned buildings are magnets for crimes such as defacement of property, drug use, and arson, and have also been linked to more serious violent crimes. Reclaiming and renovating such properties makes our communities safer and more stable for our families."
As with many projects such as this, the costs have skyrocketed. Suwanee Academy of the Arts is asking for help from the community in order to make this dream come true.
For more information on the plans for the new building, and to find out how you can donate, visit SuwaneePerforms.org/the-future-of-spa-saa.