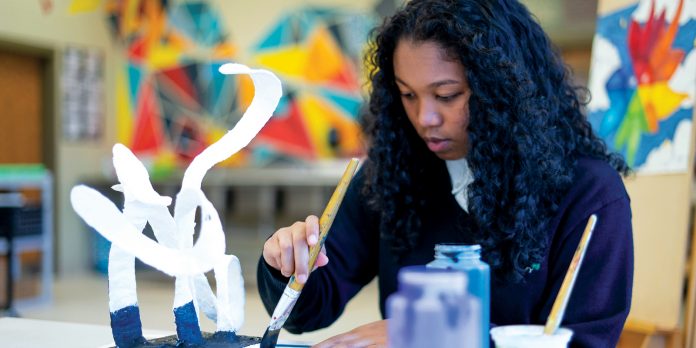 Notre Dame Academy is Georgia's only Kindergarten through 12th grade Marist Catholic International Baccalaureate (IB) World School. Founded in 2005, they believe in the philosophy and mission of knowing and loving each child, which is possible because of the individualized, world class instruction they offer.
At Notre Dame Academy, it is not a rarity that the students are known by name not only by his or her teachers but by the principal and faculty members of the entire school. As part of their inclusive mission, they are also proud of their school-wide 46% diversity rate and their learning support program that serves students with learning differences. The students feel nourished academically, spiritually, and emotionally to a level that's only possible in a smaller environment.
Notre Dame Academy hosts a faculty and staff who hold advanced degrees to best support and develop their students. In 2020, 100 percent of their IB candidates earned an IB diploma. To accompany their rigorous academics, they have more than 20 athletic teams and a fine arts program that hold a multitude of championships. With their faith-driven mission, rigorous IB curriculum, and small class sizes, they offer an experience you cannot find anywhere else.
Learn about the benefits of a Marist Catholic International Baccalaureate education today. For more information, visit NDAcademy.org.