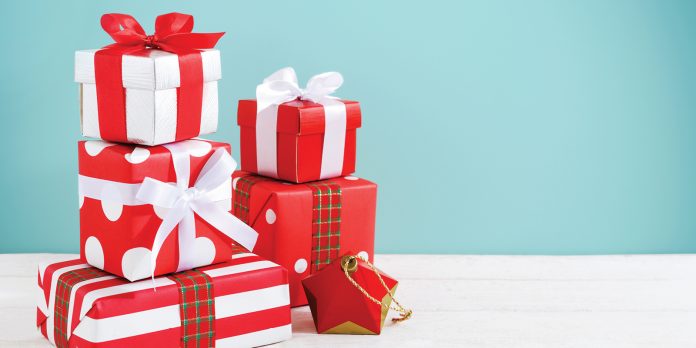 Our annual Holiday Gift Guide features gift ideas and exclusive deals to help make your holiday shopping easier. Local businesses have given us their top picks for the best gifts this season that run the gamut of fashion and accessories, health and wellness items, gift cards to local restaurants and more! No matter who's on your list this holiday season, you're sure to find something to please (and surprise!) everyone.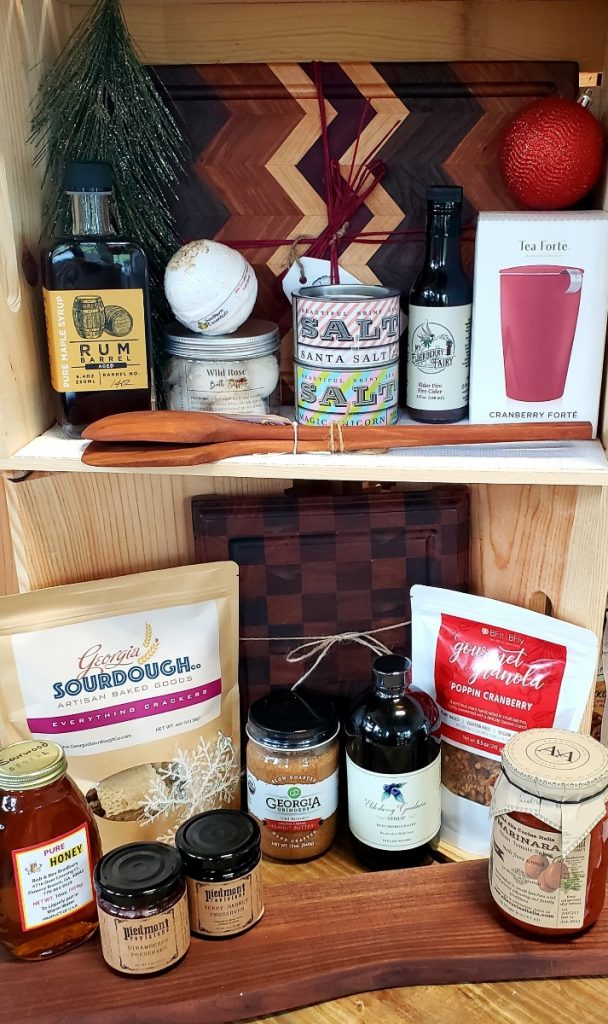 Gifts to promote healthy living
Living Well Farmers Market is the place to go to find a wide variety of gifts to promote healthy living! They support our hardworking local farmers and vendors by providing specialty natural foods that focus on non- GMO, organic, and local items. They are conveniently located in Siena Suwanee Town Center. 400 Buford Highway, Suite 1102. 470-238-3419. LivingWellGA.com.
---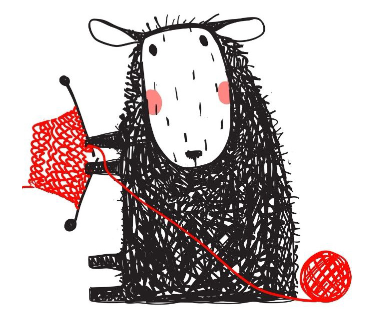 Give the gift of creativity
Eco-Friendly Crafts is a specialty arts & craft store located on Lawrenceville Suwanee Road, across the street from Blue Pearl Animal Hospital. They carry a wide range of fine art supplies, yarns, HTV, vinyl, craft kits and more. They also offer a variety of classes and workshops for children and adults featuring art lessons, knitting and crochet lessons and craft workshops. Gift certificates can be used online or in store, for products or classes. 2001 Lawrenceville Suwanee Road, Suite 104, Suwanee. EcoFriendlyCrafts.com.
---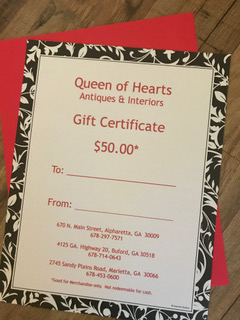 Gifts for the home
Give the best gift ever — a gift certificate from Queen of Hearts. 500+ booths filled with old and new furniture of every style, home decor accessories, collectibles, sports memorabilia, inspiration and so much more! Three locations: Buford, Alpharetta, Marietta. 4125 GA-20, Buford. 678-714-0643. QueenofHeartsAntiquesInteriors.com.
---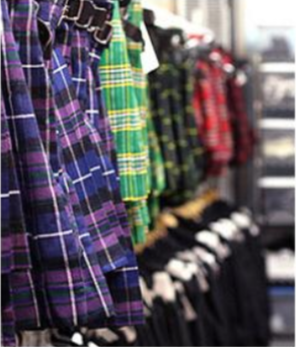 Authentic Celtic gifts
Celebrate Christmas with authentic Celtic-style ties, scarves, shawls and much more. Located near Suwanee Town Center, Atlanta Kilts offers the kilt, tartan, or Celtic accessory to make the perfect gift! Reasons to wear a kilt: golf, weddings, cruises, proms, football games, Celtic events, memorials, holidays, celebrations, just for fun or at work! 1275 Buford Highway, Suite 105, Suwanee. 877-411-KILT (5458). AtlantaKilts.com.
---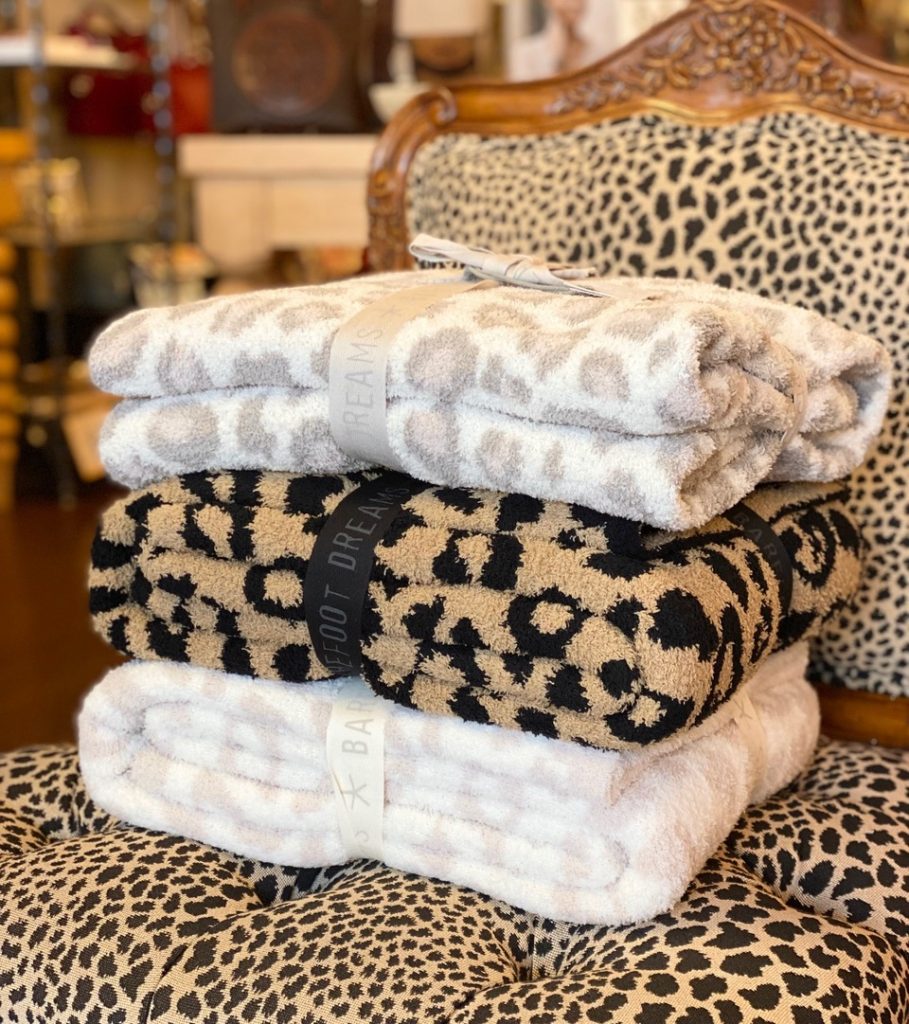 One-stop shopping for funky, trendy gifts
Parsons Gifts is your go-to store in Suwanee for fun, trendy and exciting one-stop gift shopping! They stock all your favorites and exclusive brands including Brighton, Vera Bradley, e Newton, Spartina, Mud Pie, Spanx, Ronaldo Jewelry, and Tyler Candle. Located near Fresh Market 1500 Peachtree Industrial Blvd., Suwanee. 770-271-7735. ParsonsSuwanee-GA.com.
---
Holiday Gift Card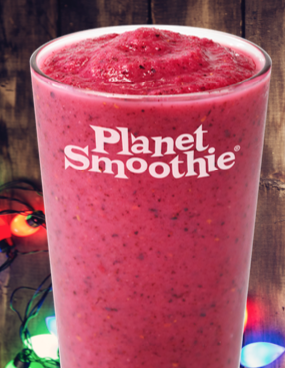 Make the holidays merry and lite with a Planet Smoothie gift card
Suwanee's Planet Smoothie is focused on delivering great-tasting smoothies in a wide variety of options to fit the unique needs that your taste and lifestyle demand. That's why gift cards are a perfect present or stocking stuffer for the person in your life who's always on the go. 320 Town Center Ave., Suwanee. 770-945-8785. PlanetSmoothie.com/stores/19036.
---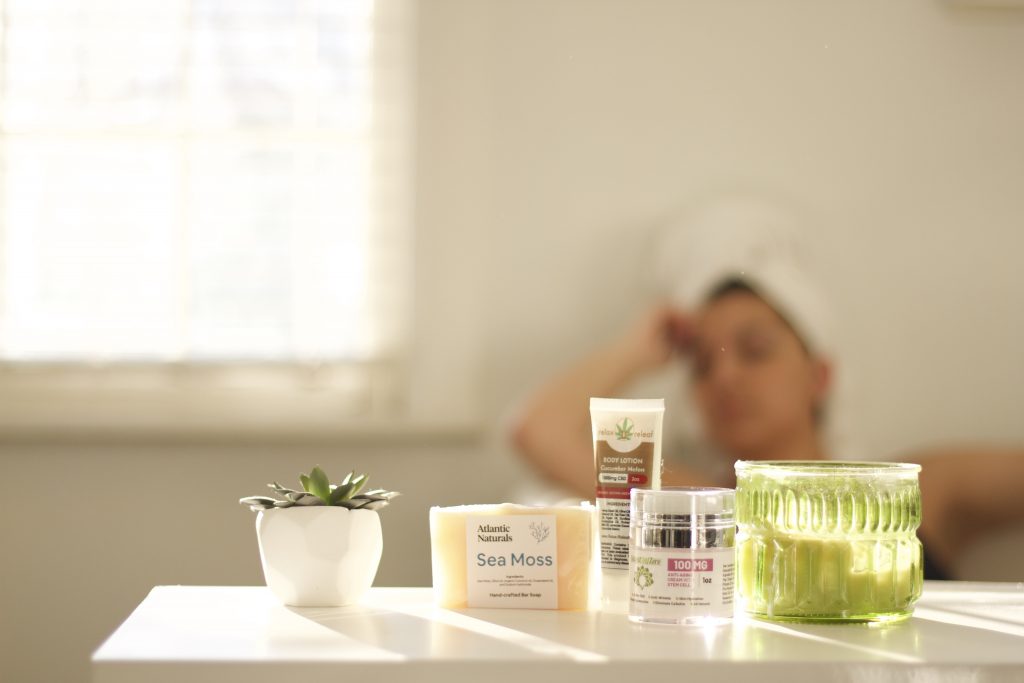 The gift of healing
Chances are someone you know is in much need of stress or pain relief. Give the gift of healing with CBD tinctures, gummies, topical creams, and beauty products. Whatever form you choose, Relax+Releaf can help with your holiday shopping needs. Now offering massage therapy with a range of services. Gift cards also available! 1500 Peachtree Industrial Blvd., Suite140, Suwanee. 678-765-7020. Relax-Releaf.com.
---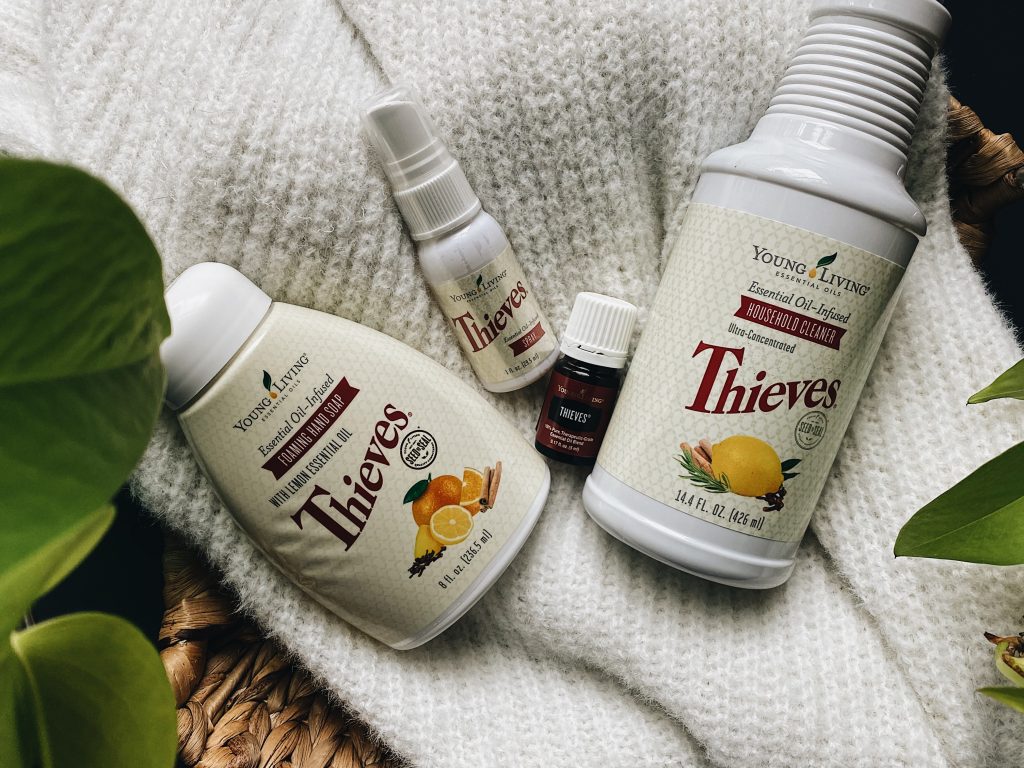 Give the gift of a healthy home
Grab a Thieves Bundle from Suwanee Spine and Healing Center! The Thieves line from Young Living is a powerful cleaner that actually works! With essential oils like lemon, cinnamon, and clove, you can clean your house and disinfect your environment without using harsh, dangerous chemicals. The Thieves Bundle includes Thieves Household Cleaner, Thieves Spray, and Thieves Hand Soap. A great value for $50! 4300 Westbrook Road, Suwanee. 678-765-8494. SuwaneeSpine.com.
---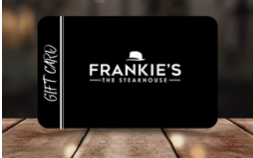 The perfect holiday gift
Give the gift of fine dining this holiday season! Whether it's for a birthday, anniversary or holiday present, Frankie's is the perfect gift for any occasion. 6500 Sugarloaf Pkwy., Floor 3, Duluth. 678-395-6447. FrankiesTheSteakhouse.com.
---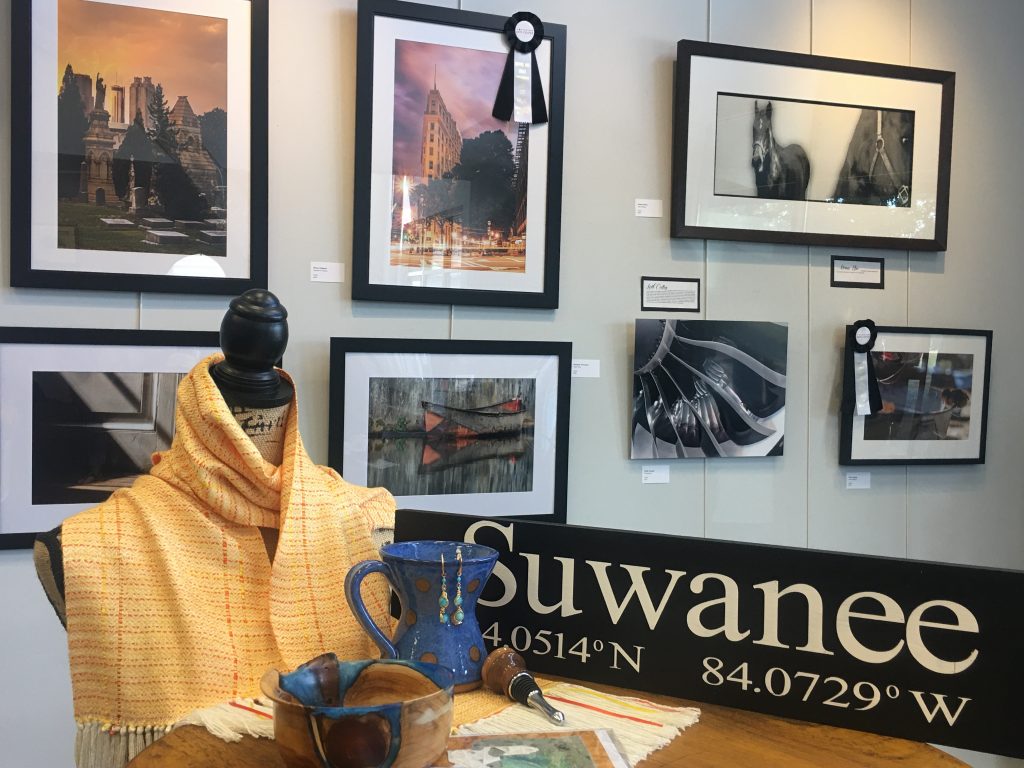 Gifts for the lovers of the arts
As the hub of Suwanee's bold & artistic atmosphere, Suwanee Arts Center is home to artist & patrons alike, providing gallery space for exhibits & classes. Please join them on Sunday, December 5, from 1-4pm for the opening of their Holiday exhibit. Enjoy an afternoon of arts, conversation & refreshments. Browse a variety of unique and distinctive gifts. Town Center at 3930 Charleston Market St., Suwanee. 678-878-2818. SuwaneeArtsCenter.org.
---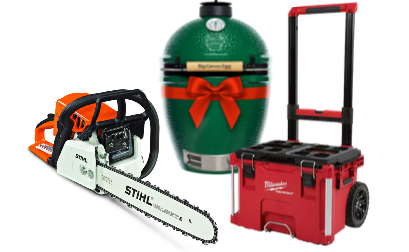 For easy shopping, cool stuff and helpful folks, Ace is the place
Shop S&S Ace Hardware in Buford for holiday lighting and hook-up, gift gadgets, tools and hearth items, outdoor cooking and games and much more! They also feature quality premium branded products. 4160 Buford Drive, Buford. 770-932-1458. SSAceHardware.com.
---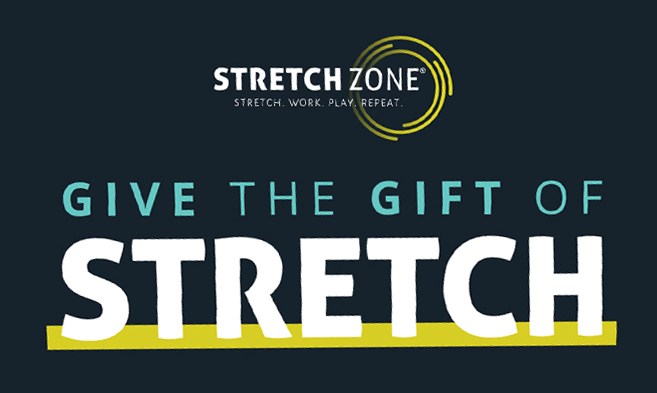 Give the gift of stretch
Give a gift card for THE NEXT GREAT WELLNESS TREND: STRETCH and take advantage of a limited time offer while it lasts: 3 stretch sessions for only $99. Makes a perfect gift for anyone on your list, or even for yourself. Contact the studio to purchase and for additional details. 425 Buford Hwy., Suwanee. 678-541-5956. StretchZone.com.
---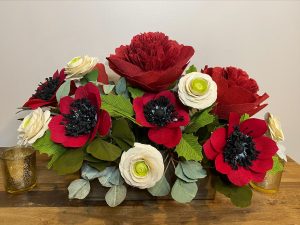 Bespoke paper flowers make great gifts
Choosing to have paper flowers is a unique alternative to real flowers that allows you to have any flower, during any season, in any shade that will last. Each bloom is lovingly hand crafted, petal by petal resulting in a one-of-a-kind paper floral piece to capture a special moment in time, celebrate an occasion together, or to adorn your home with everlasting florals. Just as real flowers are perfect for any occasion, paper flowers will last beyond. Contact Carol to start planning your design. 678-460-6469. carol@petalsandpearlsdesign.com. PetalsandPearlsDesign.com.
---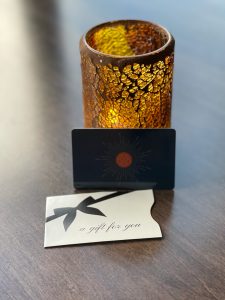 Give the gift of fine dining
Bottles & Bones is the answer to the traditional steakhouse: A modern American chophouse that's sophisticated yet approachable, chef-driven and customer-focused, high quality and high energy, delivering an experience that transcends 90 minutes of fine dining. 400 Buford Hwy. N.E., Suwanee. 678-804-9447. BottlesandBonesGA.com.
---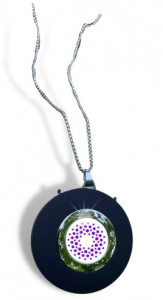 The gift of clean air
Respiratory illnesses affect us all. With 90% of our day spent indoors, Core Air reduces pathogens and allergens that cause inflammation and infection, giving your lungs a BREATH of FRESH air! Core Air Pod personal air purifier produces millions of ions per cubic foot using pulse tip technology. It is proven to reduce allergens (dust, dander, pollen, smoke, mold spores) that trigger asthma and allergy attacks and is effective against viruses, bacteria, voc's, and odors. The negative ions produce biochemical reactions that increase levels of the mood chemical serotonin, helping to alleviate depression, relieve stress, and boost our daytime energy. It works indoors and outside, has a two-hour charge, a 48-hour battery life and a 3-year warranty. 800-291-9921. CoreAirPurification.com.