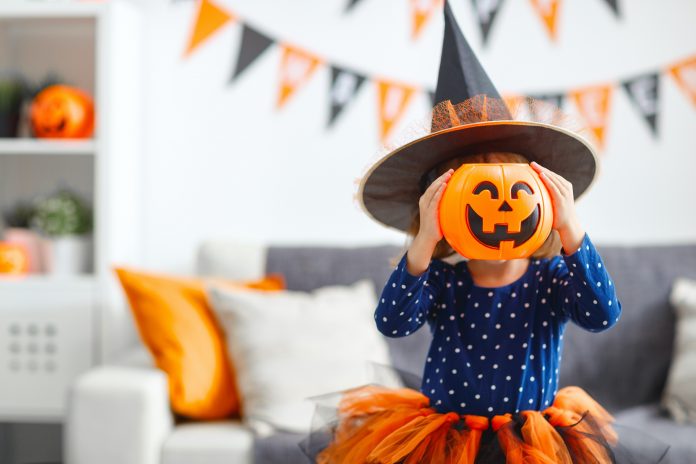 Happy October 1st! Even though the first day of fall was technically in September, I think it's not truly fall until we reach October, when Spooky Season officially begins. Now can finally shift gears to sweaters and lattes, football and festivals. It's time to plan trips to our favorite pumpkin patches, go in search of the perfect fall wreath for our front doors, and add a little spice to our coffees. In that spirit, we've compiled a list of local events to celebrate the season!
Dinner and a BOO-vie
The City of Suwanee is hosting a double-feature movie night at Town Center Park on Saturday, October 23, beginning with Hotel Transylvania at 6:30 p.m. followed by the original Ghostbusters at 8:45 p.m. There will be food trucks on hand so you can make it a dinner and a movie family night and start getting into the Halloween spirit! For more information, visit Suwanee.com.
Georgia State Fair
The Georgia State Fair returns to Atlanta Motor Speedway this October with fun for all ages! There will be carnival rides, awesome foods, pony rides, a petting zoo, magic show and more! The State Fair is a must-visit this fall season. Oct. 1-10. Hours vary. 1500 Tara Place, Hampton. georgiastatefair.org.
Cumming County Fair and Festival
The Cumming Fairgrounds were established in 1995 and have increasingly grown over the years. Throughout the month of October, it becomes a sought-after destination for families looking for country fair and festival fun in North Georgia. The fair now spans a total of 11 days, and features daily attractions, concerts, carnival rides and food. Check the website for a complete list of events, free admission days, and discount nights. Oct. 7-17. Hours Vary. 235 Castleberry Road, Cumming.
Spooky Spirits 5K
The team behind Georgia's premier wine festival, Suwanee Wine Fest, have a few new tricks up their sleeves this Halloween season. In keeping with the spirit of the season, they will host the first annual Spooky Spirits 5K on October 16th at Suwanee's Town Center Park. This Peachtree Road Race-qualifying event offers a cocktails and costumes twist on the traditional 5K. The race is perfect for runners of all levels, whether you are a competitive runner trying to beat your personal record, or you're simply looking to sip and stroll with your closest cocktail-loving friends. Just choose the ticket that channels your Halloween spirit — either non-stop or with "spirit" stops — and then everyone will cheers together at the finish line! Oct. 16, 11 a.m. Suwanee Town Center Park. SpookySpirits5K.com.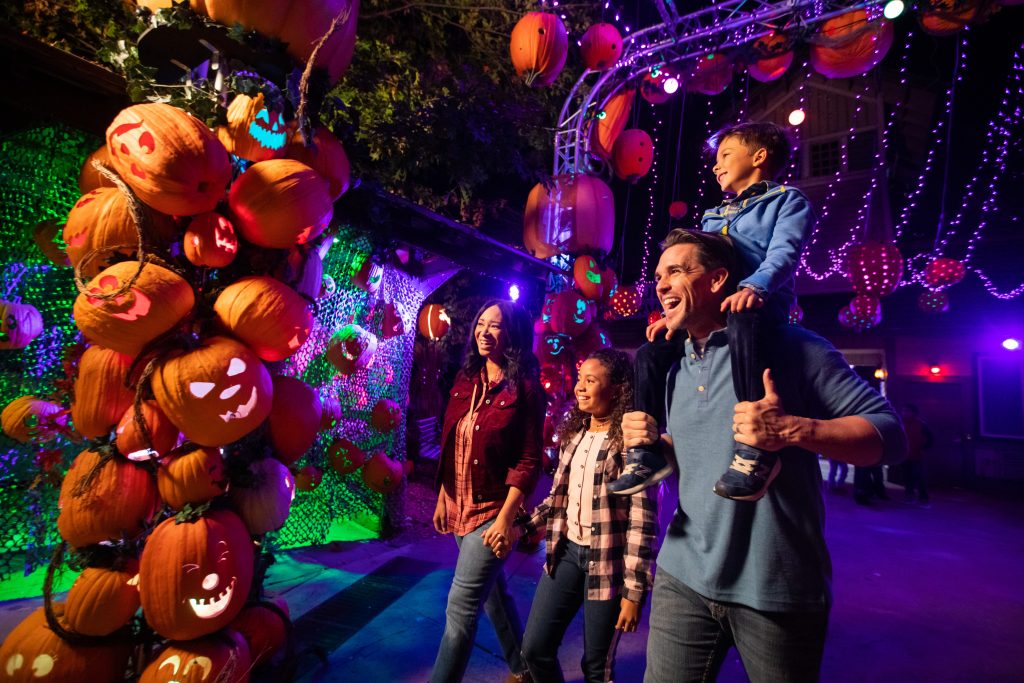 Stone Mountain Park Pumpkin Festival
Stone Mountain's Pumpkin Festival is a family-favorite event. Enjoy special fall entertainment featuring some of your favorite classic storybook characters! Then, after the sun goes down, you'll glow by night in a whole new light with the new Nighttime Parade and plenty of other new not-so- spooky glowing experiences! Select dates from Through Oct. 31. 1000 Robert E Lee Blvd., Stone Mountain. stonemountainpark.com.
Netherworld Haunted House
Consistently voted one of the top haunts in the nation and an annual Halloween rite of passage for those brave enough to enter. Netherworld recently announced its haunt themes for 2021: Rise of the Netherspawn and Return to Planet X in 3D. In Rise of the Netherspawn, a primordial monster known as the Ganoga will summon the twins, Fear and Terror, to lead an invasion of hideous creatures from the Netherworld. In Return to Planet X, revelers will put on special 3D glasses to help Dr. Otto Gloman defeat malevolent life forms from another dimension. Oct. 1-31, Nov. 5-7 and 12-13. Sunday-Thursday, 7:30-10:30pm; Friday-Saturday, 7pm-midnight. 1313 Netherworld Way, Stone Mountain. fearworld.com.
TreeTop Quest's Fright Climb
Would you dare to venture into the forest at night? Join TreeTop Quest Gwinnett for a nighttime excursion guided by your headlamp and the moonlight! Explore the spooky forest canopy for two hours. Availability is limited for this seasonal event! Fright Climb takes place October 22 and 29. Minimum age of 15. Season passes are not valid for this special event. Access is limited to select courses/levels. For more information, visit the event page.
The Village
Presented by 13 Stories and the Georgia Renaissance Festival, The Village is a new outdoor haunt experience "where evil lives." According to the website, "Centuries ago, the ground this small village was built upon was cursed. It has been home to many unsuspecting residents for decades, unaware of the unspeakable evil that was waiting to awaken. But now, agents of evil have summoned the spirits and long-dead demons from the past to reign terror on all who dare enter! Will you be one of the curious souls brave enough to venture in?" Oct. 1-31, Fridays, Saturdays, and Sundays from 6:30-11 p.m. 13storieshauntedhouse.com/village.
Tick or Treat on West Broad
Sugar Hill gets spooky on Friday, October 29. Wear your best costume for trick-or-treating on West Broad Street and get candy from Sugar Hill's local businesses. Plus, Hocus Pocus will be playing for their Movie Under the Stars event. thebowlatsugarhill.com.