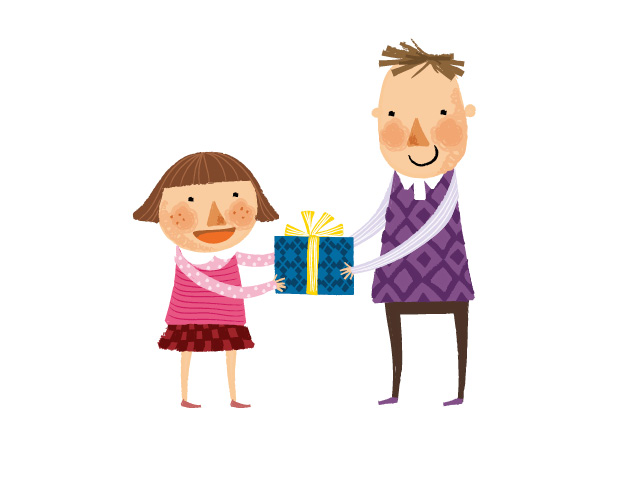 The holiday season is a perfect time of year for all of us to take a step back and reflect on everything we have to be grateful for. We are so fortunate to have our health, loving family and friends around us, and a place and community to call home. It can bring such great joy to shower our families with lots of love, treats, and gifts during the holidays to celebrate all of our blessings. While we have so many blessings, there are many in our community and across the globe who are less fortunate than us. It can be easy to get swept up in the business of the holidays and forget to find intentional ways to demonstrate to our kids the importance of giving back to others who are less fortunate than us. The good news is that it is human nature, even for kids, to want to give back and help others! With the right opportunities, you can get the entire family involved in giving back this holiday season.
By: Laura Lebovitz | LAMFT at Grow Counseling
Get them involved.
Even at a young age, kids can be involved in the process of gift giving to others. Ask them who the important people are in their lives and help them brainstorm what they would think a special gift for each person would be. Picking out gifts does not necessarily mean that you all have to go on a Black Friday spending spree as a family. Try to find homemade crafts or recipes that you could create together and gain the bonus of quality family time and fun memories during a busy time of year. If possible, have them give the gift to the special person so they can see the joy that comes with receiving a special gift.
Make homes for new toys.
In preparation for the new toys your little ones might be receiving over the holidays, have them help pick out some older toys to donate. Having concrete ways that they can give back to others will help the idea of giving back feel more tangible and enjoyable. Help them pick out some toys they have outgrown and take them together to a donation center or shelter.
Pick a cause as a family.
You can help to model the spirit of giving selflessly by working together as a family to help a cause. Find a charity, shelter, or relief effort that has a meaningful connection to your family. Have conversations with your kids about setting aside some of the family's holiday money for giving back to others instead of spending it on gifts for each other. Finding meaning in giving back to others will help spark the joy of charity in your kids.
Make giving back go beyond the holidays.
Don't let the holiday season be the only time your kids see and hear about the importance of giving. Find regular time to get them involved in doing kind acts for others throughout the year. Get involved and volunteer with a local charity several times a year. Write thank you notes to people who help them or a kind get well soon note for someone who is sick. Go on a trash cleaning walk and pick up trash to help clean up the community. Create a spirit of giving and helping others all year long!
---
Laura Lebovitz is a licensed associate marriage and family therapist that works in the Suwanee area at GROW Counseling. She received her Masters of Family Therapy from Mercer University School of Medicine. She works with children, adolescents, young adults, and families dealing with a variety of concerns. She specializes in working with anxiety, autism, self-harm, life transitions like divorce, and building healthy relationships within families.