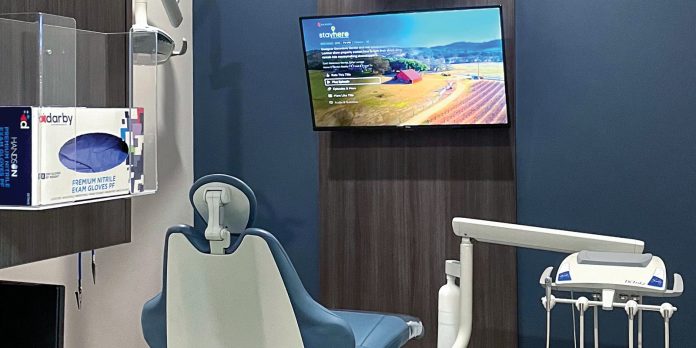 Orchard Family Dental is a modern, family-owned dental practice located in Suwanee. Genuine patient care is their top priority along with excellent clinical care to provide the best treatment options based on each patient's unique needs. Every room is outfitted with ceiling-mounted TVs, noise- canceling headphones, and Netflix to help you relax so that you won't even notice the appointment fly by.
A great range of services is provided at Orchard Family Dental from preventative care such as cleanings, exams, and digital X-rays to major services such as root canal treatment, implants, and bridges. Utilizing the latest technology and methods, your treatment plan will be tailored specifically to your needs and concerns. Dr. Jae Lee walks every patient through their diagnosis and possible treatment options to ensure they are fully aware of all available options. Dr. Lee and his team strive to build life-lasting relationships with every patient to have every confidence in pursuing a happier and healthier smile.
Orchard Family Dental is located at 8010 McGinnis Ferry Road, Suite F, in Suwanee. For more information call 770-765-2815 or visit OrchardFamilyDental.com.