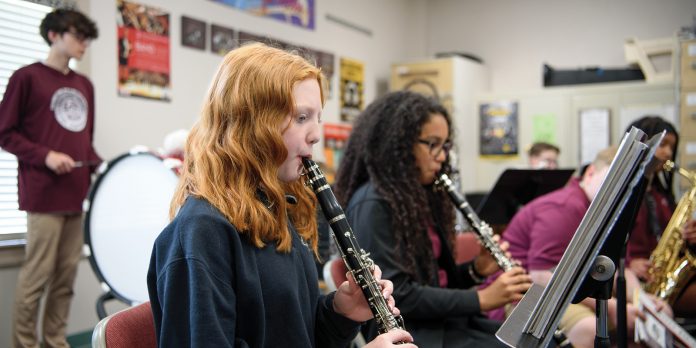 Private school offers a top-rated education in a safe, Christian environment.
By Angela Veugeler | Photos by Karl Lamb & Melissa Manderson
This May, Sugar Hill Christian Academy (SHCA) will celebrate its third graduating class of high school seniors. The private Christian school has been known for the quality education and nurturing environment it has offered at the preschool and elementary school for decades. In 2009, the school grew by adding grades 7 and 8, and then high school just five years ago.
SHCA is accredited through both the Association of Christian Schools International (ACSI) and COGNIA. Though the upper school is still fairly new, it has experienced massive growth in recent years. "We have had 90 new families join our school the last two years, mostly transitioning from public school," shared Assistant Principal Kristi Burlison. With approximately 60 students currently attending the high school and more than 75 attending the middle school, SHCA is anticipating more than 100 middle school students for the 2022–2023 academic school year and is hiring 16 new teachers for the upcoming year to keep up with the growth, mostly for the middle and high school.
"This year is all about growth," said Courtney Simmons, Dean of Students. "We are literally doubling the number of middle school classes. We have been interviewing candidates daily. Many of them are very qualified, over half have their master's degrees and many are retiring early from public schools."
"They are passionate about teaching; and they come here and it renews their joy in teaching," added Burlison.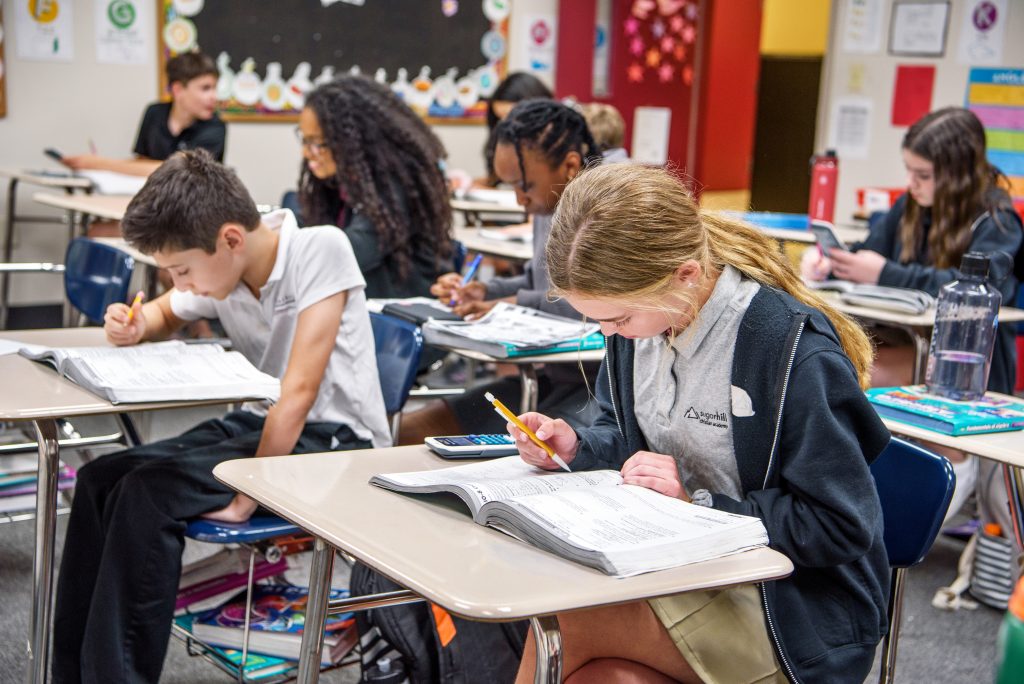 With a 10:1 student to teacher ratio and class sizes no larger than 20, the environment allows teachers and staff to really get to know the students and invest in their growth and development. "We teach to the whole child. We teach problem solving skills, self-advocacy. Safety is another important aspect we offer to families. This is a very safe and secure environment." When asked about the ideal student for their school, Burlison shared that it is "a student who is above average academically, loves learning, enjoys small class sizes and takes initiative."
"Our purpose statement here at SHCA, is to offer an excellent academic and Christian education, while developing a lifelong relationship with Jesus Christ," said Simmons. A typical day at school starts out with spiritual development, then moves into academic classes and finishes with enrichment classes such as the arts or sports. Athletic offerings at the middle and high school include cross country, volleyball, basketball, golf, soccer, and archery. So far this school year, SHCA brought home seven state championships in the Georgia Christian Athletic Association league and at the writing of this article, soccer and golf were currently undefeated. Other extracurricular and enrichment opportunities include band and chorus, theater, beta club, student leadership committee, as well as National Honors Society for Science, Spanish and Art. The school also offers home school students the ability to be part of many of the enrichment opportunities such as band and sports. Several of these families have enrolled their students at SHCA after experiencing the school through one of these routes.
At the high school level, SHCA has a partnership with Liberty University. "Most students will have one class through Liberty in the upcoming school year, with 90% of their day spent in live teaching classes," shared Burlison. Simmons added, "The Liberty connection is very good for us as a school. Think about all the people in our world that work from home now. I think online learning needs to be a component that brings us to a well-rounded student."
SHCA also offers dual enrollment classes for their juniors and seniors, giving them the opportunity to earn college credit at Liberty University, University of North Georgia, Georgia Gwinnett College and several other schools. The college acceptance rate for graduating seniors is 100% and students have been accepted to multiple schools such as Georgia Tech, Alabama, the University of Georgia, Auburn and Clemson to name a few, with some being given multiple scholarship offers.
The Swift family has two high school boys currently attending SHCA, one who is graduating this year and will be attending UGA in the fall. "Sugar Hill Christian Academy has provided a 'home away from home' not just for our children but for our entire family. The education has been second to none, but just as important the Academy has laid the foundation for success in life and helped our boys grow into men. From academics to sports to music and the arts, SHCA provides a complete educational experience," shared Lara Swift.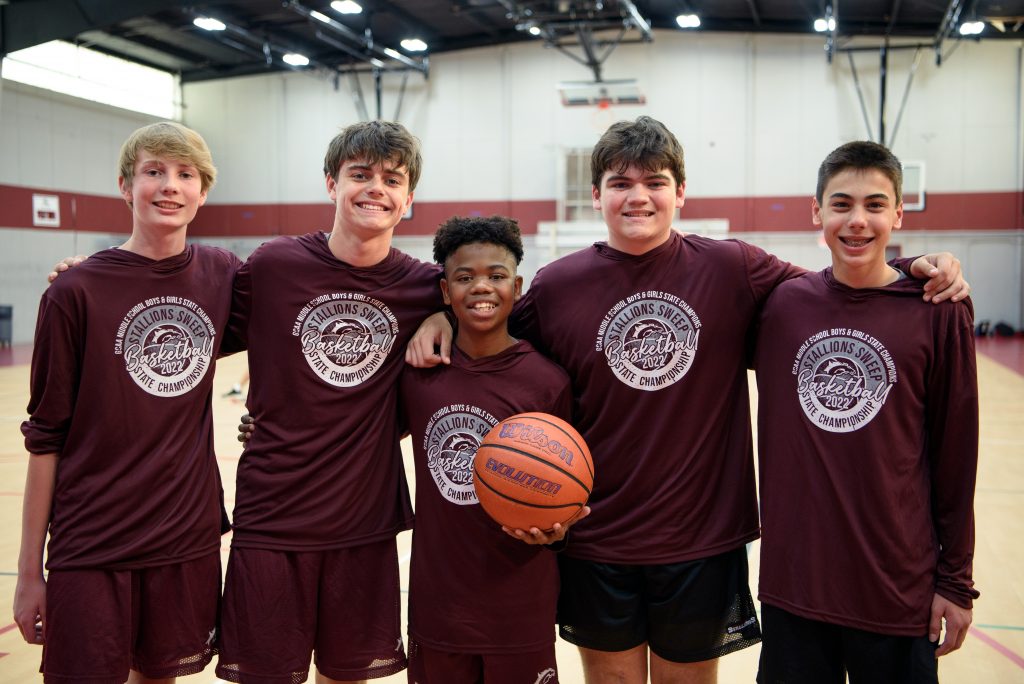 Simmons shared his thoughts on the school's recent growth, "Ultimately, this is the time of year I would be stressed. We are going to hire 16 teachers. Most years it is three or four. This is the Lord's school. He is going to bring the people and keep the people who need to be here. Every year we have to walk by faith. It's our families that keep us successful. It's God's goodness that keeps us successful. Because it is His. He brings the families, he brings the teachers."
Sugar Hill Christian Academy's recent growth has allowed the school to reach more students in our community, and the success of their graduates showcases the importance of providing a Christian- based education in a safe and nurturing environment.
Several grade levels are already full for the upcoming school year and others are filling up fast. For more information on SHCA or to schedule a tour, visit SugarHillChristian.org or call 678-745-4121.