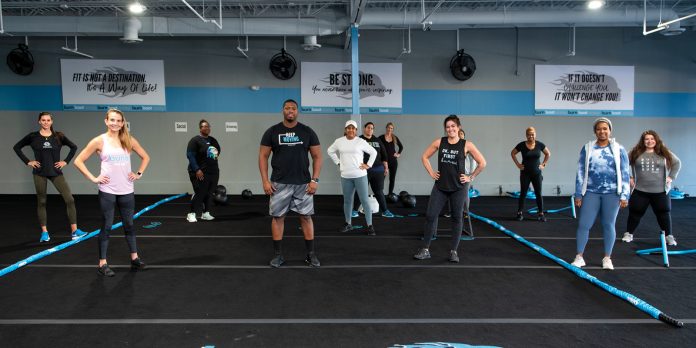 Burn Boot Camp Suwanee offers group workout classes that will inspire and empower you while transforming your body from the inside out.
By: Alicia Carter | Photos by Karl Lamb
Walking into a Burn Boot Camp class is like walking into a pep rally where everyone is rooting for you. From the trainers to the members working out beside you, the general vibe is that of empowerment and camaraderie. Even if they had to trade high fives for air fives due to COVID, the feeling of support remains the same. It's no surprise their motto is to "inspire, empower, transform," and they do just that through challenging 45-minute cardio and strength-training workouts. While the focus on the floor — more about that later — is to strengthen and condition the physical body, the overall goal is to transform the lives of everyone who walks through their doors.
Burn Boot Camp Suwanee opened on Nov. 9, 2020, off of Lawrenceville-Suwanee Road. Overseeing the new location are owners and franchise partners David and Ronda Harvey, who also own the Johns Creek and Roswell locations. Ronda says her passion lies in motivating people in their health and fitness. But as a former Beach Body online coach, she says she was missing the in-person community that a gym setting provides, which ultimately led her to Burn Boot Camp.
"I was at another gym and liked their layout but there was still no community," Ronda says. "I walked into Burn on a grand-opening day and I knew that this was my jam! I'm a deconditioned woman and even though the workouts look intense, there are plenty of modifications to keep you moving. I'm a cheerleader so I just loved encouraging others even when I was clearly struggling the most [laughs] — but loving every minute of it."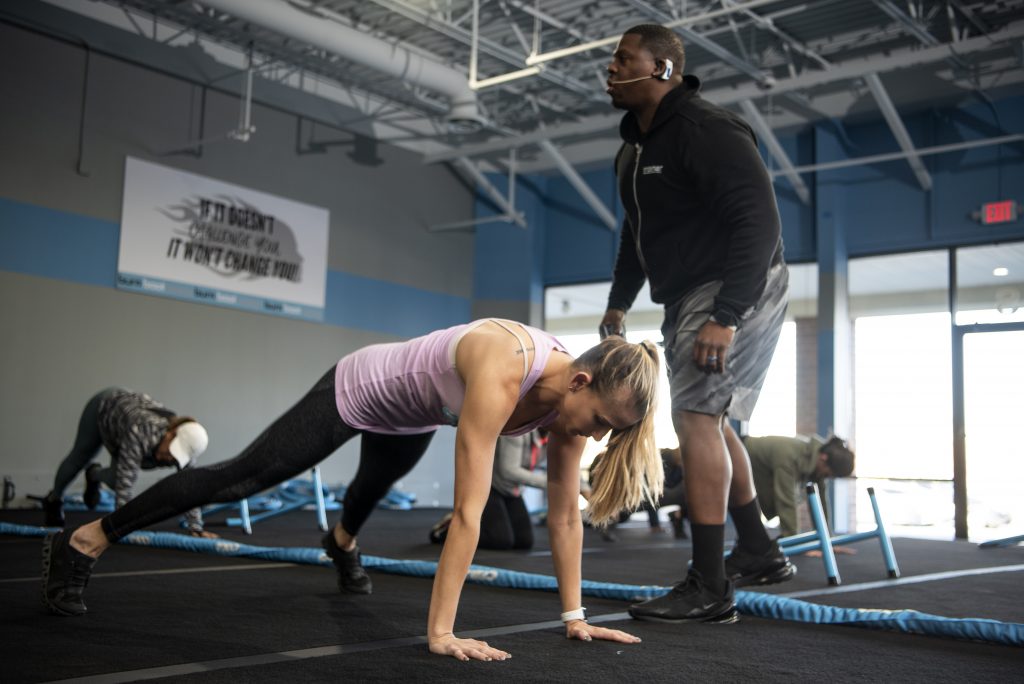 The Burn Suwanee Experience
Burn Boot Camp focuses on boot camp-style workouts that mix in weights, cardio, burst training, stacks and more. "You'll never have the same workout twice," Ronda says. Each camp starts off with a three- to five-minute warm-up that Ronda says could match any other brand's entire workout. While intense, the warm-ups and workouts in general can be modified for any fitness level. "This community truly is for all fitness levels with the attention on each member and their own fitness needs," she says.
Following the warm-up, the trainer leads members through a 35-minute workout that, while the same across all Burn locations (think upper body on Monday, lower body on Tuesday, cardio on Wednesday, etc.), the local gyms each add their own spin determined by the location's trainers. Each camp ends with a five-minute "finisher" that gives everyone an opportunity to complete the workout while giving it their all.
Roy Bean takes the helm as Burn Boot Camp Suwanee's head trainer. "Roy was on our training team in Roswell and Johns Creek and I saw amazing potential in him from day one. He actually moved to the Atlanta area to become a Burn trainer because he saw how amazing the brand was and wanted to be a part of it," Ronda says. "He fits in well and exemplifies the Burn brand with his close attention to detail of personal training in a group environment. He genuinely cares for each individual."
While the trainers and the members truly make the Burn experience what it is, most Burn newbies will leave their workout raving about Burn's floating floor. Perfect for all fitness levels, the floating floor absorbs the impact, leading to less wear and tear on the body. "Our floating floor helps our joints to not receive the impact," Ronda says. "Instead our muscles get more impact and more of a workout!"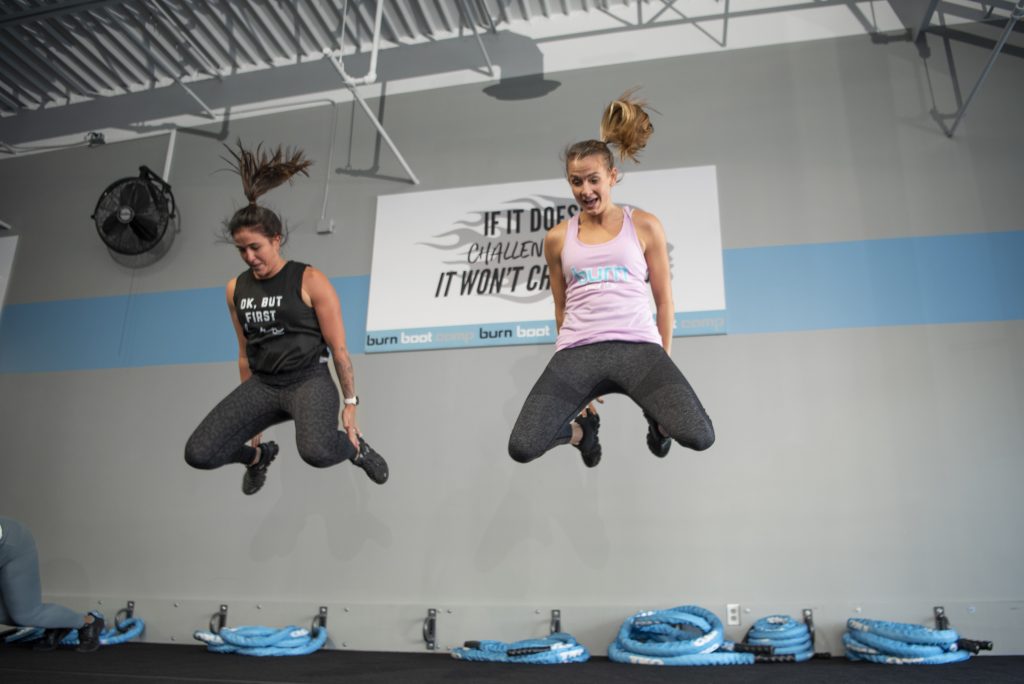 Keeping Safe While Keeping Fit
Following COVID, Burn Boot Camp Suwanee has added extra measures to keep its members safe. "We encourage keeping 6 feet apart and have a section of the floor for those who want to social distance more," Ronda says. In addition, the staff cleans in between each camp and the floor is sprayed with a germ-killing disinfectant. The Burn trainers encourage "sanitize in and sanitize out" with multiple sanitation stations. Members are asked to wear a mask "from door to floor" as well as to wipe down their equipment at the end of camp. "We want you to be comfortable and we want you to take care of yourself during this season of isolation," she says. Live Zoom classes are also available for those who want to participate in the classes, but aren't ready to return to an in-person group environment.
Burn Boot Camp offers a safe space for people of all fitness levels to come together with a common goal: to get healthy. The combination of the direction and encouragement of the Burn trainers and staff along with the challenging yet fun workouts creates the ultimate environment for those looking to try something new. If you're ready to take the next step, but not sure if you're ready to commit, Burn Boot Camp Suwanee offers a free seven day trial. "We encourage everyone at all fitness levels to give us a try!" Ronda says.
Burn Boot Camp Suwanee is located at 3255 Lawrenceville-Suwanee Road. For information, call 678-226-9911 or visit BurnBootCamp.com/locations/suwanee-ga. To see snippets of their workouts, follow them on Facebook and Instagram.