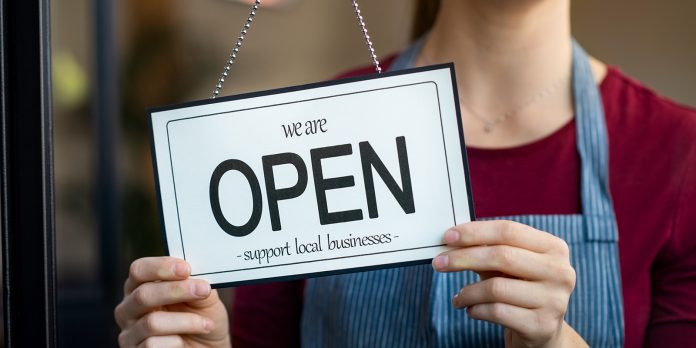 As we begin to emerge from quarantine and businesses work to reopen, we are hopeful that life will slowly and safely return to normal — albeit a new normal. At Suwanee Magazine, we pride ourselves on being a trusted community resource that highlights the people, organizations, events and businesses that make our city and surrounding areas such amazing places to live, work and play. It's our mission to help keep our community informed about the latest information about our beloved local businesses.
We have worked to compile local businesses' reopening information, including reopening dates, new hours, and the safety precautions being put into place. We will update this list as information becomes available.
RESTAURANTS:
Ippolito's in Suwanee Town Center
Reopened dining room on May 4 following guidelines put into place following COVID-19 precautions. Open daily for take-out from noon-8 p.m.
www.ippolitos.net
678-985-4377
Cheeky Taqueria in Suwanee
Dining room remains closed but Cheeky will continue to offer curbside/parking lot pickup.
Call to order: 770-831-8887.
Planet Smoothie at Suwanee Town Center
Continues to offer curbside service. Download the Planet Smoothie app and order your favorite smoothie online and they will have it ready for you to pick up. You can also call the store at 770-945-8785 and they will meet you on the curb!
Brown Bag Deli at Suwanee Town Center
Dining room is open with the following guidelines:
All customers must be 6 feet away from each other. There are markings on the floor.

All employees will be wearing masks and gloves.

All orders will be in to-go containers, but you can still dine in.

25 minute maximum time to dine in. You MUST leave once finished with your meal.

Anyone that is a dine in MUST be eating a full meal.

No more than 6 persons at a table at your own risk. Everyone one at that table MUST be eating.

Absolutely NO loitering.

Tables will be sanitized after every guest sitting.

If you have signs or symptoms of COVID-19 PLEASE! Refrain from entering the cafe to ensure the safety of employees and guests. There will be a sign on the door.

They have ONE door for the Entrance and ONE other door to Exit. Please refer to signs in the cafe.
Brown Bag asks that everyone heed all signs, rules and regulations posted on our door, for everyone's safety.
Tequila Mama Taqueria at Suwanee Town Center
Dining room re-opened May 4th.
They have trained their staff on enhanced sanitation protocols. We will continue to offer TO-GO and Delivery options.They posted on Facebook: "At Tequila Mama we have always taken sanitation and cleanliness very seriously. However, in order to keep our team and guests safe, you will see a few additional protocols in place. The continued use of gloves and masks by all employees, social distancing, staggered seating and frequent sanitizing of high touch areas are just some of these initiatives to provide you peace of mind."
They will continue to offer their popular to-go gallon of Mama Margaritas as long as they are able.
Tannery Row Ale House in downtown Buford
Hosted their grand reopening on April 27th with new hours:
Sunday-Thursday, noon-9pm
Friday-Saturday, noon-10pm
Bare Bones Steakhouse
The dining room remains closed but they are open Tuesday-Sunday from noon-9 p.m. for take-out and curbside pick-up. Their $9.99 lunch to-go menu is available all day. Check out their full to-go menu: http://www.barebonessteakhouse.com/bbtogo
Luciano's Ristorante Italiano in Duluth
The dining room remains closed but the restaurant continues to offer pickup and delivery orders. They also have "Take and Bake" pizzas (2 for $22) that come with all the ingredients you can use to make Luciano's pizzas at home. The restaurant is also offering take-out family meals daily alongside their regular lunch and dinner menus and specialty wines to-go. Call the restaurant at 770-255-1727 to place your order or place a delivery order from UberEats, Grubhub or Doordash.
Hacienda Bar & Grill
Hacienda has reopened their dining room but their entire menu is available to order to-go and for free delivery. They can handle small and large to-go and delivery orders and schedule a curbside pickup. You can view the menu and order online at HaciendaSuwanee.com or call 678-541-5735.
Mellow Mushroom in Suwanee
Offering 10% off all pick up orders when you use code 918-319-260 at checkout. Offer valid for online and call-in orders. 678-714-2233 or mellowmushroom.olo.com/menu/suwanee-mellow-mushroom
Don Bonachon Mexican Bar & Grilli
Don Bonachon has partially opened their doors for dine-in and continues to offer curbside pickup, catering and free delivery. You can also order via Grubhub, Uber Eats, Cartana, and Postmates. 770-368-6833
Beto's Tacos
Beto's is offering 10% off all pickup orders along with free delivery. 678-288-9622.
Cafe Amico in Suwanee Town Center
Amico's indoor and outdoor seating reopened on April 27 with the hours of Monday-Friday, 10 a.m.-7 p.m. and Saturday-Sunday, 10 a.m.-8 p.m. Call to order ahead: 678-765-8499.
Mori House
Continues to offer curbside pickup Monday-Saturday, 4-8 p.m. Call the restaurant at 770-831-0810. Plans for a soft reopening will be announced soon.
Sip Happens, Boutique Wine Shoppe in Suwanee Town Center
Come Inside, or Call for Curbside (678-765-6115). Sip Happens is open with over 500 small-batch wines for you to take home, plus they're pouring 15 featured wines by the glass you can enjoy on the patio or take into Town Center Park. Additionally, they're offering Virtual Wine Tastings via Zoom (see Facebook or Instagram @ohsiphappens for details).
BREWERIES:
StillFire Brewing
StillFire reopened their patio on Friday, May 8th. From their website: "Although many breweries are currently able to open their taprooms, we are going to wait a little bit to fully open and take this additional time to train our bartenders and servers on enhanced sanitation protocols. Our patio hours will be Friday and Saturday from 12-9 and Sunday from 12-8. We will be following all CDC guidelines and social distance regulations." To accommodate social distancing, StillFire has opened up the parking lot with appropriately distanced tables and a food truck.
Monkey Wrench Brewing
Open for to-go growler fills on Fridays and Saturdays from 2-7 p.m. Monkey Wrench is located at 3425 Martin Farm Road in Suwanee.
Slow Pour Brewing Co.
The Lawrenceville brewery will continue to be open daily from noon-7 p.m. for take home and growler refills. They are monitoring the Covid updates and will make a decision about when and how to reopen the tap room when the time is right.
NoFo Brewing Co.
Beginning May 5, NoFo slowly began reopening their taproom to the public while also paying close attention to keeping everyone as safe as possible. From their Facebook page: "We have spent many hours consulting trusted advisors, having internal discussions as owners and having candid conversations with our staff. We understand that there will never be the perfect time and we are using our best judgement based on the information at hand. We also respect people's personal decisions to stay home and we welcome you to NoFo for a pint when you feel it is safe. It is our intention to follow all of the protocols set forth in the Executive Order (and there are a lot of them) as well as our own additional measures. For now, we plan to limit the number of people in our taproom and on our patio to well below the calculation set forth in the guidelines. We will continue to offer and promote curbside and to-go service as well."
Left Nut Brewing Company
The Gainesville brewery reopened its taproom on May 6. From their Facebook page: "We will return to normal business hours starting Wednesday, May 6th, and we will continue to follow the FDA's guidelines of social distancing, cleaning, and maximum occupancy. All beers will be served in plastic disposable cups, and tables will be properly spaced apart. We will also be starting our events back up safely, including live music and corn hole. There's new beers on tap, too, so stop by!" Left Nut's hours are: Wednesday-Thursday, 4-9 p.m.; Friday-Saturday, 1-10 p.m.; Sunday, 2-7 p.m. (CLosed Monday and Tuesday)
Good Word Brewing and Public House
Good Word's taproom will remain closed but continues to offer curbside beer and food pickup during the following hours:
Beer pick up: Wednesday-Sunday, noon-4 p.m.
Food pick up: Wednesday-Sunday, 4-8 p.m.
Good Word soup kitchen operates from noon-3 p.m. on Sundays.
OTHER BUSINESSES:
Suwanee Pharmacy
Suwanee Pharmacy will be open Monday, Tuesday, Thursday and Friday from 9 a.m.-6 p.m. and Wednesday and Saturday, 9 a.m.-1 p.m. (Closed Sunday) They will dedicate the first hour of every day to seniors for shopping.
American Casual Living
During Phase 1 of their reopening, American Casual Living will temporarily limit hours to Monday-Friday, noon-5 p.m.; Sunday, noon-4 p.m. They will limit the number of customers at a time to establish appropriate social distancing. They will continue to offer personalized in-store appointments along with virtual consultations upon request. They will have a dedicated time for seniors and the medically vulnerable: Monday-Friday, 11 a.m.-noon. For a list of all of their safety protocols, see this post: https://bit.ly/3fz1Tj0
Chateau Elan Winery and Resort
Plans to reopen May 21. "Just in time for Memorial Day weekend, the Inn, Marc Restaurant, Le Petit Cafe, Winery Tasting Roomand Versailles Bar will open May 21, 2020. Sarazen's Bar & Grille and the Chateau Elan Golf Club are already open and serving guests. Additionally, in June, Afternoon Tea service and Culinary Classes will resume and the Spa at Chateau Elan will be reopening as well as all remaining outlets. As always, the health and safety of our guests and associates remains our top priority and we are proud to be going above and beyond all state and health department guidelines to ensure the strictest standards are in place."
Pooch n' Paws in Town Center Park
The shop is open as well as the grooming department. Curbside pickup and drop-off for products as well as pets is always available, especially for the elderly.
Living Well Farmers Market
Open with limited hours: Monday and Tuesday, 10 a.m.-6 p.m., Wednesday, 1 p.m.-8 p.m., Thursday and Friday, 10 a.m.-4 p.m.
i9 Sports Summer League
From i9: FUN, safety, convenience, and communication is what sets us apart from all other youth sports programs. We are excited to announce our plan to return to play! We want to assure you that getting back to the FUN will not come at the expense of safety. In our organization, we have designed a rigorous "Return to Play Safely" protocol to ensure the safety of your family, our staff and participants. You can return to play with confidence knowing that you will get the same FUN, quality instruction and convenience you've come to love and expect with i9 Sports, with extra safety precautions. If our Summer Programs are cancelled due to State and Local restrictions, you will receive a full refund via your method of payment.
i9 Sports North & Central Gwinnett has a passionate staff dedicated to having a positive impact on our community. We sincerely appreciate your patience as we look forward to the start of our Summer season after the July 4th holiday. We will be offering FunSize leagues for Basketball, Flag Football, Soccer, and TBall/Baseball. These leagues were developed based on the current restrictions. We will also be offering clinics for these sports as well as Golf, Lacrosse, Volleyball and Half Day Multi Sport Camps. With all programs, we recommend registering early as we will only be allowing a limited number of participants.
Until we meet up on the field or court in July, check out our local Facebook page https://www.facebook.com/i9SportsIS130/ and Instagram page https://www.instagram.com/i9sports130/where we have been posting fun ways to keep active. Questions please call (470)655-6370 or email Jennifer.jordan@i9sports.com.
Are you a local business with reopening information to share? Let us know via the form below: