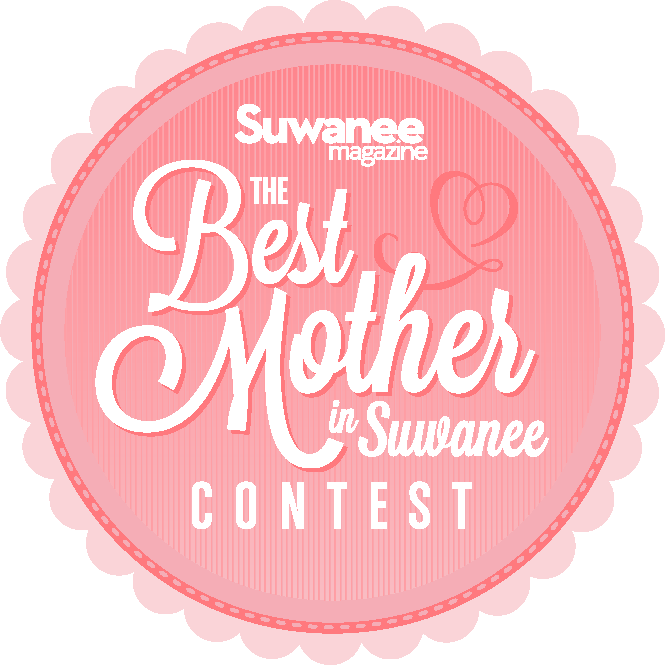 Suwanee Magazine's Mother's Day contest winners were treated to a day of pampering with a makeover from Salon Greco, the European Day Spa, located in Suwanee. The contest winners were selected from a number of essays written by family members explaining why their mother is "the best mother in Suwanee." After reading all the entries, Suwanee Magazine staff members could tell that Suwanee mothers are loved and appreciated and hope the winning moms felt that love and appreciation on their special day!
Charlene's beautiful long, dark hair had been packed with dark color and lacked shine and flexibility. We stripped sections of her original color around the face and overplayed it with a Red Violet toner and a clear glaze for shine. Her hair was left long with disconnected layers and a side fringe, so she can curl it to create a sexy look. The final touch was the smoky eyes and sultry glossy lips.
The object of Gayle's makeover was to show her that with a little strategic color placement and a few products she can get the volume she desires for her hair. We applied a darker color at the nape and a warm shade glaze at the crown to create depth, then highlighted the fringe area to brighten up her face. Her makeup was kept minimal and natural so she can easily duplicate the look herself.
Jane has thick, course hair that needed a total transformation. We added golden hues to her natural color and a few blond streaks around the face to elongate the overall look. Her angular cut was thinned and texturized to control the thickness and create a modern look. Since Jane is a minimalist her makeup was kept simple yet refined. A BB cream was applied all over the face to even her skin tones; a soft lip gloss adds definition to the lips and top eyeliner outlines her beautiful eyes.
HAIR DESIGN BY: Cathie Fennell
HAIR COLOR: Brittanie Rubner, Blair Key
MAKE-UP: Jairo Menendez