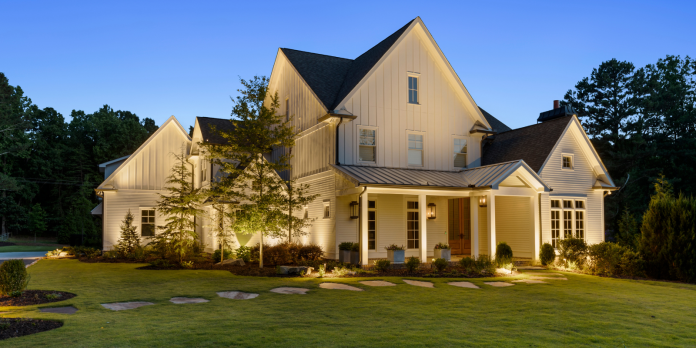 Buford's Outdoor Lighting Perspectives has been illuminating residential and commercial properties for more than 20 years.
By Alicia Carter | Photos Courtesy Outdoor Lighting Perspectives
Outdoor Lighting Perspectives of North Georgia (OLP) is more than just an outdoor lighting company, it is a beacon of excellence, offering luxury lighting solutions to transform both residential and commercial spaces in the metro Atlanta area. For more than two decades, OLP has been a confluence of architectural and landscape lighting expertise, tastefully illuminating the night with low-voltage, high- impact lighting.
Located in Buford, the core of OLP is a dedicated team of professional designers who collaborate closely with clients to tailor lighting displays that align with their tastes, requirements, and budgets. Their designs range from beautiful backyard installations and elegant accent lighting that enhances architectural aesthetics to festive holiday setups that add cheer to any space.
Every property is unique, and so is every OLP project. Whether it's infusing a patio with the right mood lighting or enhancing the safety of stairways and pathways with gentle luminance, OLP ensures that the property radiates with its own signature glow.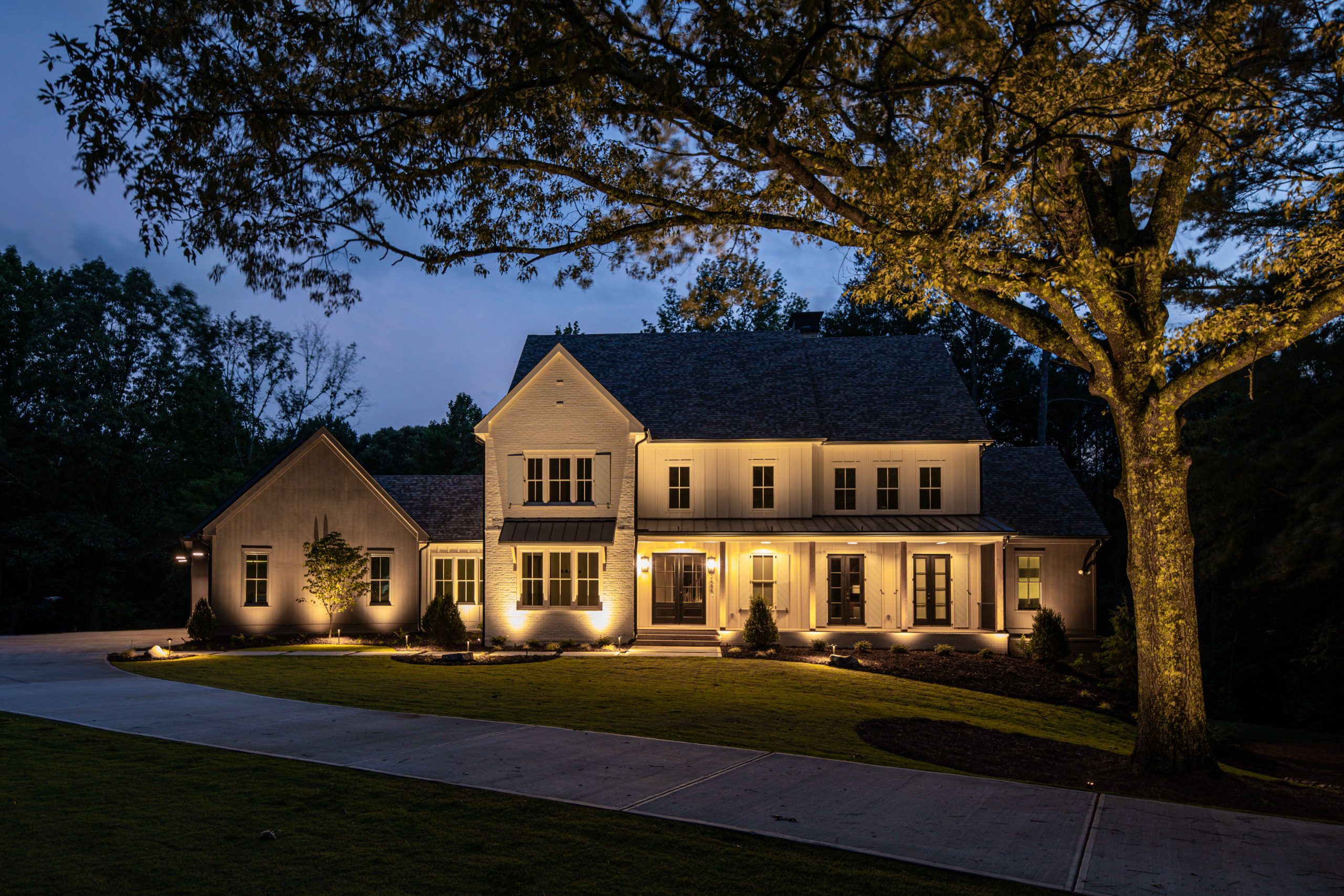 Jason Butler's Vision
Taking the reins of OLP in 2022, Jason Butler, with his rich background of 20 years in database marketing and analytics, pivoted from the boardroom to outdoor lighting design. His mission? To step outside and redefine luxury lighting.
Under Jason's leadership, OLP has flourished. "We're not merely installing lights," he says. "As lighting designers, our goal is to design systems that illuminate properties, enhance landscapes, and help structures stand out." This is why they often cater to discerning clients who appreciate the intricacies of luxury lighting, understanding the nuances of colors, lumens, and fixture types.
Despite their penchant for high-end projects, the company's philosophy remains consistent. The same luxury fixture used for grand installations is employed for smaller setups, ensuring every client experiences the OLP gold standard. As Jason puts it, "It's about adding value. Whether it's a 10-light system or a 150-light system, every client receives our undivided attention and customization."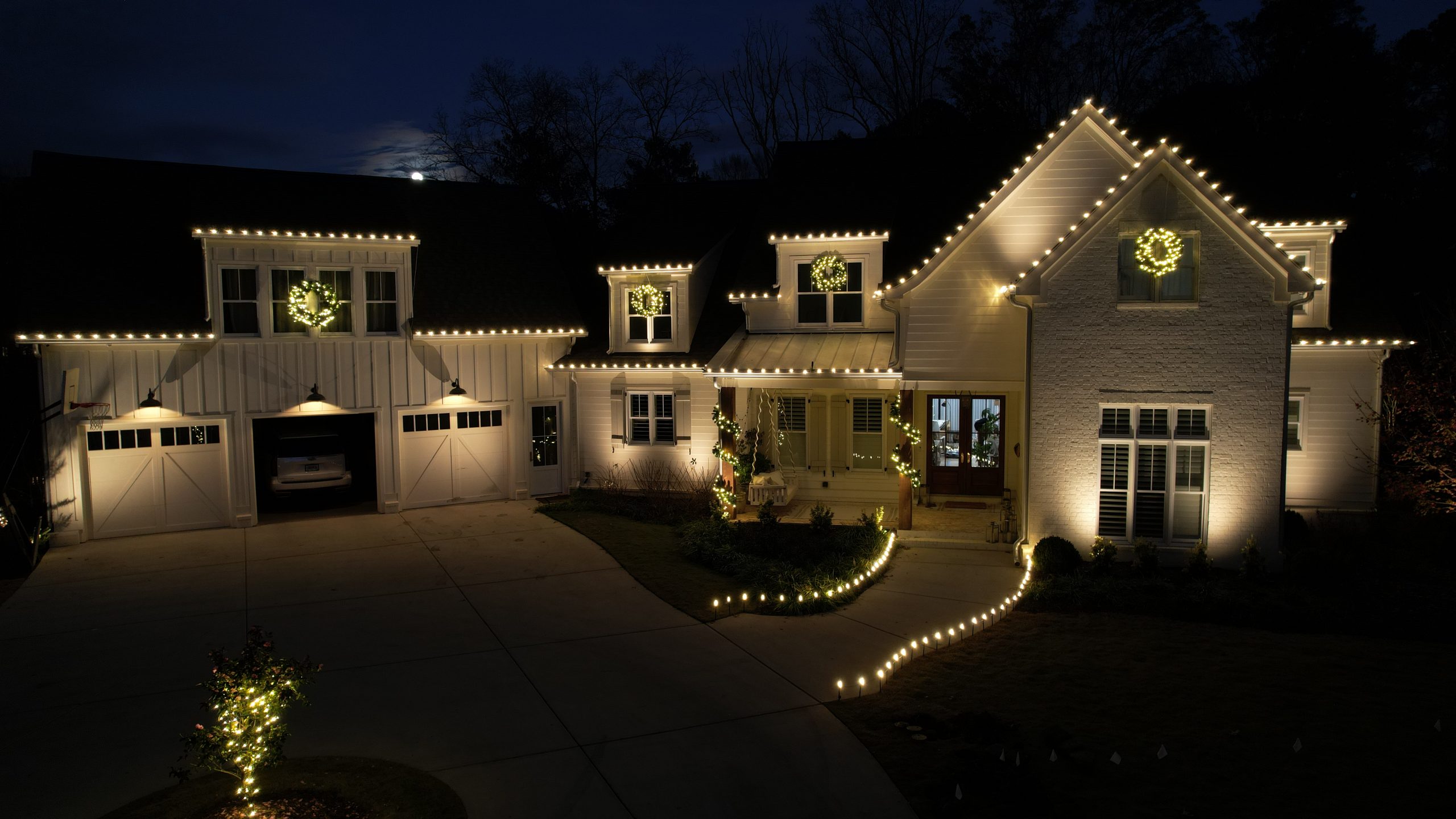 Holiday Lighting
In addition to standard outdoor lighting services, OLP also specializes in holiday lighting. From residential spaces and commercial properties to municipalities and HOAs, they've adorned various spaces with their festive glow. Eschewing multi-color lights, their holiday palette mainly features warm whites and classic reds and greens, ensuring a sophisticated look even during the festive season.
A noteworthy aspect of their holiday lighting service is its seamless three-year program. In the first year, every lighting product is custom-tailored to the client's home, from rooflines to wreaths. Post-season, OLP takes care of storage, ensuring the same customized setup is ready for installation in subsequent years, with year two and three availing a discount. In addition, each client's holiday setup is individually stored and labeled for easy identification the following year.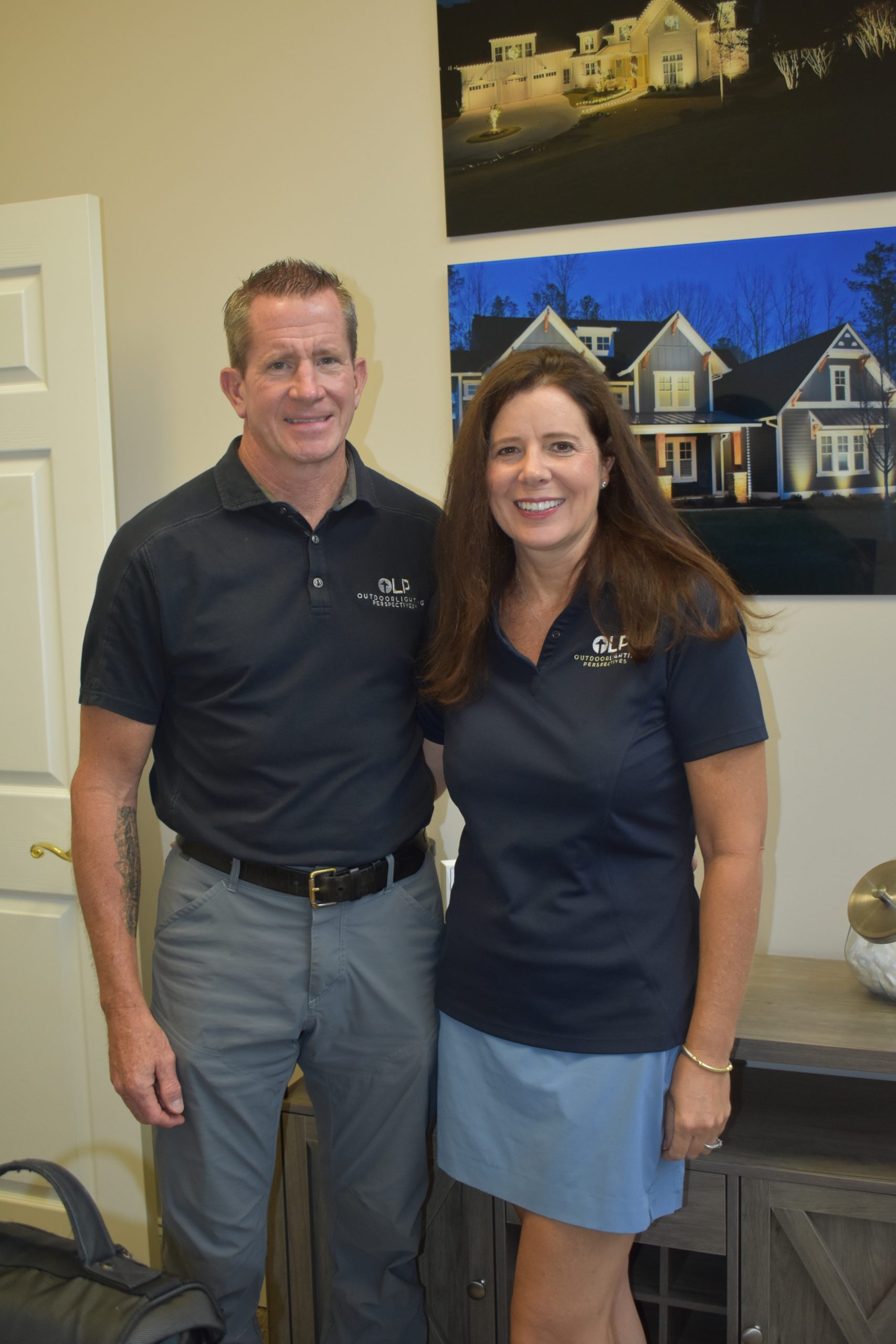 A Team that Shines Bright
At OLP, the team is its biggest asset. Each member is an OLP employee, ensuring that the company's standards are consistently upheld without the variability often associated with subcontracting. Their collective dedication has resulted in outstanding reviews, a testament to their knowledge and commitment.
"Our guys talk the talk and they walk the walk," Jason says. "They believe in everything they do."
Outdoor Lighting Perspectives isn't just about illuminating properties, it's about creating beautiful spaces where each building or home shines in its best light. Homeowners and business owners who want to transform their exteriors can trust Outdoor Lighting Perspectives to turn their visions into radiant realities.