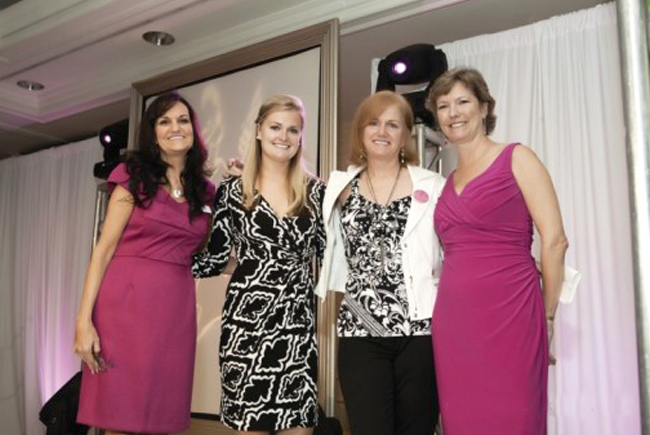 Hope Fashion Show continues the fight for a cure for cancer
Perseverance could perhaps be the key when it comes to finding a cure for cancer. Through that perseverance, many great strides have already been made, but the search for a cure continues and that takes, among other things, money and awareness.
Suwanee resident Susan Canoll is not about to give up on either count.
Canoll is part of the Women's Auxiliary Group that continues the fight for a cure with the annual Hope Fashion Show, and Canoll will once again serve as co-chair along with Melody Saputo for the upcoming event planned for March 12 at the Ritz Carlton in Buckhead.
The fashion show is funded solely through donations. Canoll said it's the local support that makes it so much fun to coordinate, plan and hold the event. And the administrative costs are minimal which means more money goes toward the cause.
This year for the 21st Hope Fashion show, entitled "Coming of Age," the presenting fashion sponsor will be Belk and sharing Master of Ceremony duties will be Ted Hall and Paul Ossmann. The highlight of the event will include cancer survivors taking the runway, and there will also be a silent auction with everything from pink items such as the pink hope rocking chair to children's items.
Canoll said she is passionate about seeing a cure for breast cancer in her lifetime.
"It inspires people to talk about it, to bring about awareness and to find a cure," she said.
Last year the event raised about $100,000 and the goal for this year's event is $110,000. To purchase tickets, make donations and find out more information, visit the website at HopeFashionShow.org.