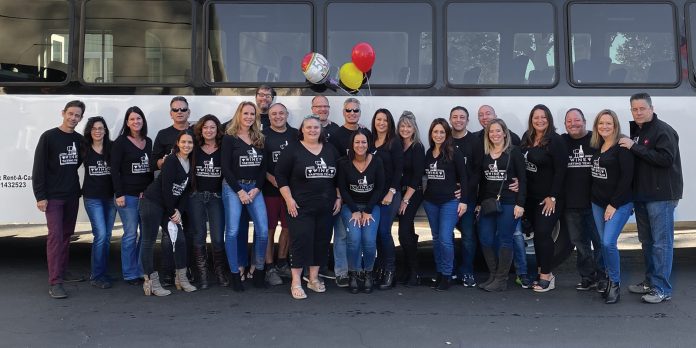 Cana Wine Tours offers a round-trip, all-inclusive experience to some of your favorite North Georgia Wineries.
By: Lizzy James | Photos Courtesy Cana Wine Tours
There are few things wine lovers like myself love more than venturing up to North Georgia for a few wine tastings. However, coordinating driving to different wineries can often be problematic with one person in your group having to be a designated driver. So when I learned of a service that will pick you up from your house, drive you to multiple North Georgia wineries, and even provide guests with lunch, I was instantly intrigued. Enter Cana Wine Tours, an unforgettable high-quality North Georgia wine tour and tasting experience that caters to residents on Atlanta's southside. We had a chance to speak with Lisa Maye, founder of Cana Wine Tours, and learn more about the experience her company offers to Atlanta residents.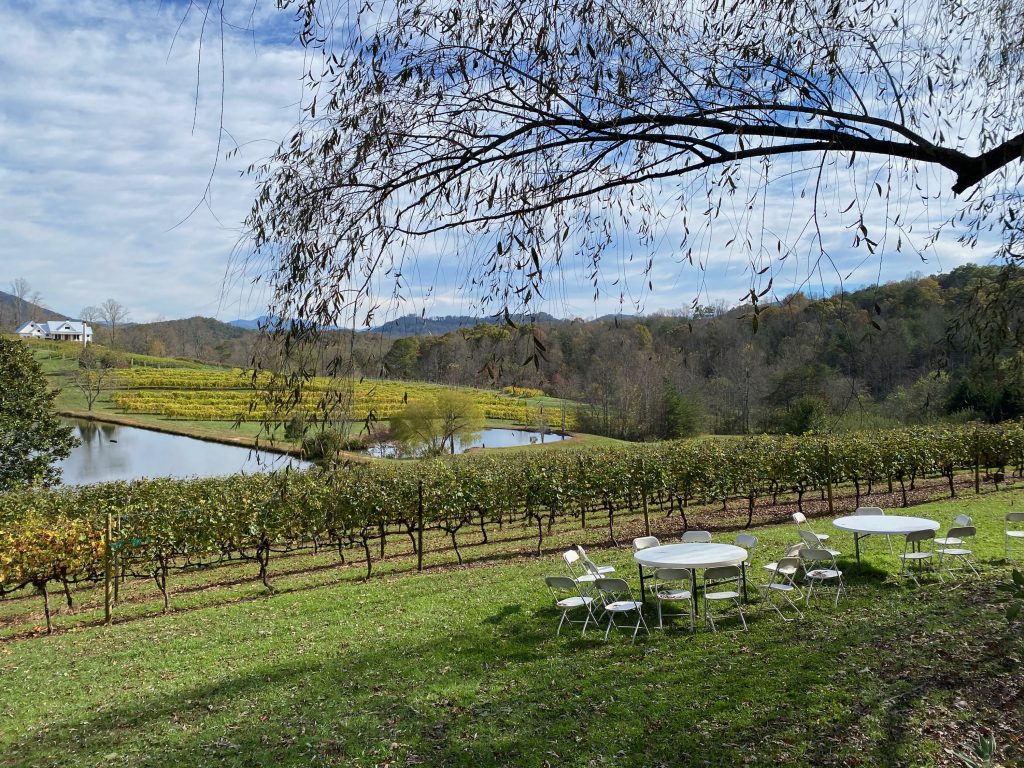 TELL US A LITTLE BIT ABOUT YOUR BACKGROUND. WHAT MADE YOU WANT TO START CANA WINE TOURS?
My family is from Long Island and myself, my father, and my grandfather all owned businesses up there. You can say I have that entrepreneurial spirit built into me, so when I moved to Georgia in 2007 I knew I wanted to open another business. At the time, I was a maid of honor in a friend's wedding and she had mentioned wanting to go on a wine train for her bachelorette party. I did a bunch of research and the closest one I could find was all the way up in Tennessee. Because of that, we decided on doing a more traditional wine tour instead. The pick up for the tour was 58 miles from our house, so I had to coordinate a ride with my son to and from in order for us to even get up there. The next morning it was like God dropped this idea into my lap and after some research I found that there was nothing available from Dunwoody down to Macon that made going on wine tours more accessible. After taking care of the legal structure and enrolling in a few classes through the Small Business Development Center, I stepped out and purchased a transit van and set sail! Our Grand Opening Tour was in August 2018 and we have since bought three more vehicles.
HOW DID YOU COME UP WITH THE NAME FOR CANA WINE TOURS?
"Cana" of Galilee was the scene of Christ's first miracle at a wedding, where he turned water into wine. Wine was an essential staple of that ancient agricultural society, and in this particular case, the hosts of the wedding had run out of wine. At the time this was a disaster and basis for irreparable humiliation, but Jesus took the time out to secure these hosts' continued ability to portray hospitality. I wanted to reflect this miracle and celebration of togetherness over a glass of wine within the company. That's where the name came from and is even reflected in our logo with a pitcher of water turning into another pitcher of wine.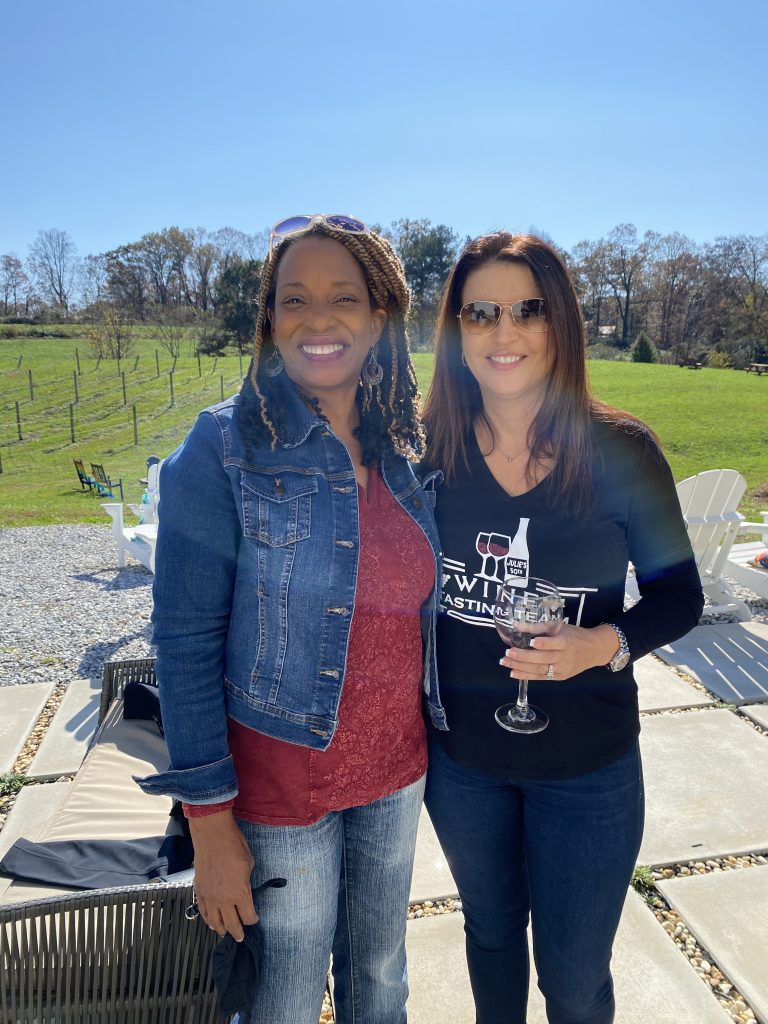 HOW HAS THE RESPONSE TO YOUR BUSINESS BEEN SINCE LAUNCHING IN 2018?
I knew there was a need for residents in the southern metro Atlanta area to be able to do wine tours. When we first opened it was a little slow penetrating the industry, and believe it or not what really propelled us was COVID-19. When COVID hit, I started to offer every tour as a private tour. Usually these private tours were for a minimum of 8-10 people, but I began offering it to any size group. This allowed us to keep our business going while also keeping people safe. From 2019-2020 my business went up 300%. After that, the word got out and I started leveraging my downtime. I went on TripAdvisor, Groupon, Expedia, etc., and created platforms on all of these selling venues. The response has been overwhelming and Cana Wine tour packages are all-inclusive and include 4-7 wine tastings at each winery. has generated us buying our third vehicle.
TELL US A LITTLE BIT ABOUT THE DIFFERENT TOUR OPTIONS THAT CANA OFFERS?
Since everything has started to relax, I am now back to offering both public and private tours that can pick up residents in cities like Fayetteville, Covington, and even Macon. Our classic public tours include round-trip transportation to three or four select North Georgia wineries, live music at select locations, all tasting fees and lunch. Private tours are reserved for 6-10 people and include door-to- door round-trip in a private car/tour bus transportation for your party to three or four select North Georgia wineries, live music at select locations, all tasting fees, a private lunch, and a private group experience. We also offer a premium tour, in which I network with 50 of the vineyards. Premium tours include individual pickup from your private or corporate address for your party of 10-32 people in a luxury coach, a customized winery experience, all tasting fees, lunch and live entertainment at select wineries. One of the three vineyards on these premium tours will offer a private behind-the-scenes tour of the winery for your group.
We also have created a "His and Her package" which will include us visiting two breweries and two vineyards as well as a singles package that we will offer once every other month. The singles package is age specific and will have five men and five women (think speed dating). We also have a family package. Most vineyards are family friendly and a lot of people want to tour with their kids. This package is a private option that allows you to bring your kids under 18 for 50% off and that includes their lunch as well. The final package we offer is a transportation-only package, we will take you to three-four vineyards of your choice but you are responsible for paying for your own lunch and your own wine samples.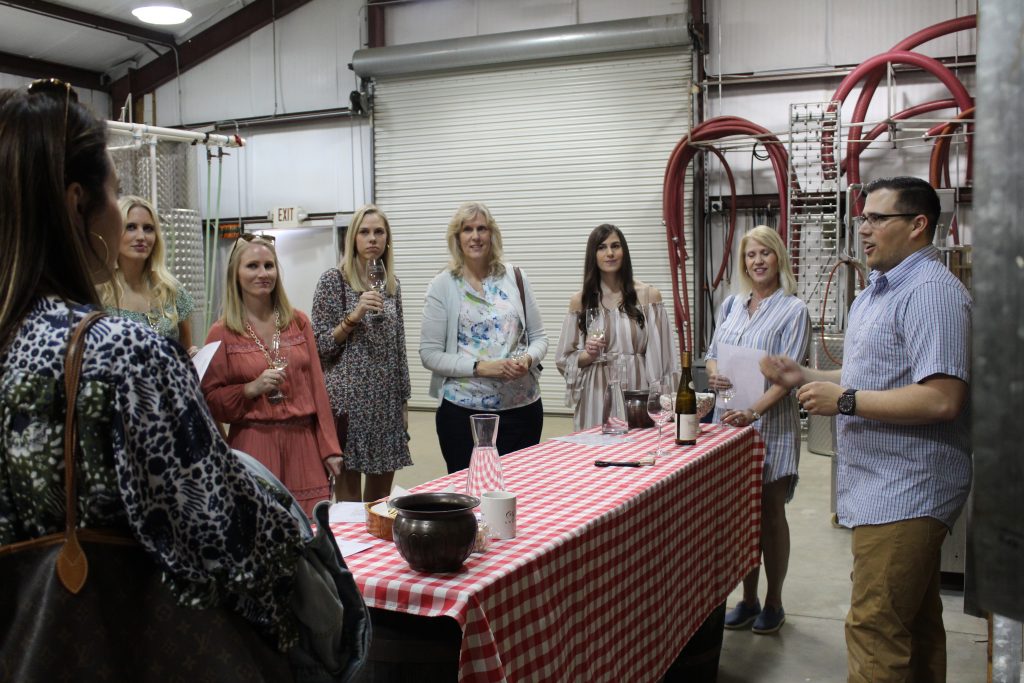 HOW FAR IN ADVANCE DO CUSTOMERS NEED TO BOOK A TOUR?
For those who know they want to book a tour, I recommend making a reservation at least two to three weeks in advance if you are set on a specific day. We ask for a 50% deposit to secure the date and you pay the rest 10 days before.
WHAT ARE SOME OF THE BENEFITS PATRONS GET WHEN BOOKING WITH CANA WINE TOURS?
Our packages are all inclusive. Your tour includes all of the tasting fees at vineyards and breweries. We arrange for pick up at your residence for all private tours, and if you book a classic tour we provide a ride if you have a group of six or more. We also provide lunches for you and your party.
WHAT ARE THE DAYS/HOURS THAT THE TOURS RUN?
We operate tours seven days a week. A lot of my tours actually get booked on the weekdays for people who come and visit while they are out of town. We also offer Groupons for tours on Mondays through Thursdays.
WHAT ADVICE DO YOU HAVE FOR PATRONS WHO HAVE NEVER EXPERIENCED A NORTH GEORGIA WINE TOUR?
I would suggest being mindful of your tolerance. People think, "Oh, I drink wine all the time and it is just a tasting," but when we visit three vineyards that's a total of 21 tastings. It catches up to you very quickly, and people often underestimate their tolerance. Also, we want to encourage people to be open to versatility. Some wine drinkers are set on only liking and drinking a certain type of wine. We want you to try and be open to tasting different types of wines while visiting these wineries. Also, these tours make for a great daycation. If you are weary about traveling, a daycation in the North Georgia mountains does a person good and it is an experience you really want to be able to log in your memory.
CAN YOU RECOMMEND A GREAT SUMMER WINERY THAT SOMEONE MIGHT VISIT ON ONE OF YOUR TOURS?
I would say Grapes and Ladders in Ellijay or Sweet Acres Winery in Alto are the perfect summer spots. When I think of summer, I think of light, airy and fruity wines, and both of those vineyards have a lot of those options.
To learn more about Cana Wine Tours or to make a reservation, visit CanaWineTours.com or call 404-425-0531.