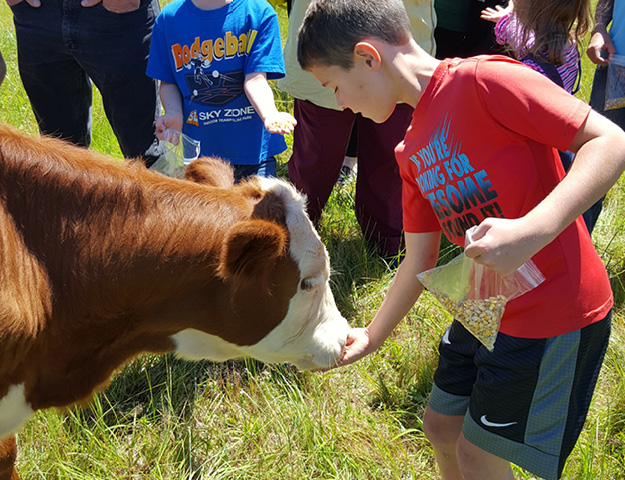 Suwanee Whole Life Co-op gives the community access to nutrient dense, organically grown foods and healthy products.
By: Alicia Carter
Nora Lea was frustrated with the inconsistent quality and price of organic produce in the local supermarkets, so she decided to do something about it. She reached out to a company that delivered organic produce to her house, and after gauging interest from her friends, she created Suwanee Whole Life Co-op, a buying club that allows consumers to buy directly from farms and producers. We spoke with Lea about how Suwanee Whole Life Co-op came to be and how the Suwanee community can join in.
How did Suwanee Whole Life Co-op get started?
I've always had an interest in eating healthy, but it wasn't until I became pregnant with my first child that I really took the time to think about what I was putting in my body. After doing some research on my own, I completely switched to trying to buy organic or organically grown foods. Once I had kids, it became a struggle to get to the grocery store. I was constantly disappointed in the quality of the produce and meats. I started purchasing a customizable produce box from a local company that delivered organic produce to my house. They offered me and my friends a discount if all of us could pick up at one location. I sent out an email to about 20 like-minded friends and the next thing I knew Suwanee Whole Life Co-op was born, with my home being the pickup location. I then called some farms I was already buying from and they started delivering to my house as well. After our first farm tour that I coordinated with our members and their families, I saw how excited the kids were about learning where their foods came from. They were literally mesmerized watching the hens lay eggs in a nesting box and had never seen that before — and honestly, I never had either. I knew from that moment this is what I was meant to do, to try to make a difference in my community and help hardworking farmers.
How often do orders come in and what types of foods are offered?
Orders come in every week on Wednesdays, year round. Ordering takes place on Fridays and goes through 6 pm on Sundays. Order pick-up is on Wednesdays from 1-6:30 pm at our host location at Cultured Traditions (1300 Peachtree Industrial Blvd., Suite 1104, Suwanee, 30024). We offer local farm fresh eggs, pasture- raised meats, wild-caught seafood, organically grown fruits and vegetables, dairy, local raw honey, fermented foods, prepared foods, organic breads and baked goods, pantry items, body/skin care, natural laundry care, essential oils, natural pet care, and more. Most items come from local farms and businesses. We also have special seasonal orders, such as unfiltered maple syrup that we buy directly from a farmer in Pennsylvania in the spring when he taps his maple trees. I haven't been able to purchase store-bought maple syrup since!
How can someone join the co-op?
Anyone can join the co-op by creating an account on our website, suwanee.locallygrown.net. You will not have to pay the annual $25 membership fee until after your second order. We allow you to try it out first to make sure we fit in your schedule and budget.