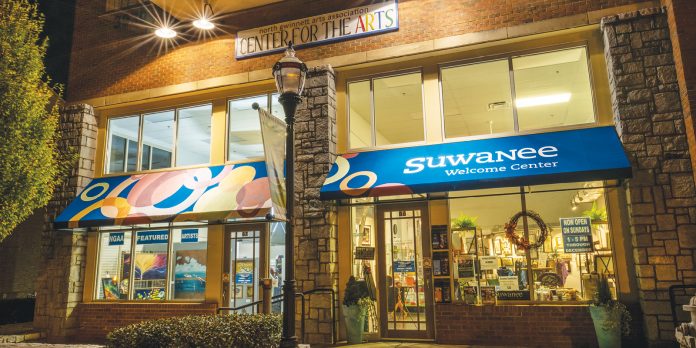 A 501(C)(3) nonprofit organization dedicated to promoting the appreciation of local art through classes, exhibitions, festivals and other arts education, the Suwanee Arts Center strives to bring arts and cultural activities to the City of Suwanee and surrounding areas.
Photos by Chris Anderson
Based at Suwanee Town Center, the Arts Center maintains an open membership policy where artists of all types, as well as art lovers, are welcome to be a part of the organization.
The Arts Center hosts various events in the beautiful Suwanee Town Center, drawing large audiences and the proceeds fund the student art scholarships and Suwanee Art Center initiatives. The Arts Center is proud to present annually the Rosemary Benavides Williams Student Art Scholarship to college-bound high school students planning to major in the field of visual arts.
As shown by the city's award-winning arts initiatives, the arts are at the heart of the Suwanee community. The Arts Center helps to make Suwanee a more attractive place to live while contributing to the ongoing knowledge within our community, bringing the area to life. The Suwanee Arts Center looks forward to hosting a variety of classes in 2021. Amazing volunteer opportunities are also available!
The Suwanee Arts Center is located at 3930 Charleston Market St., N.W., Suite B6. For more information call 678-878-2818 or visit SuwaneeArtsCenter.org.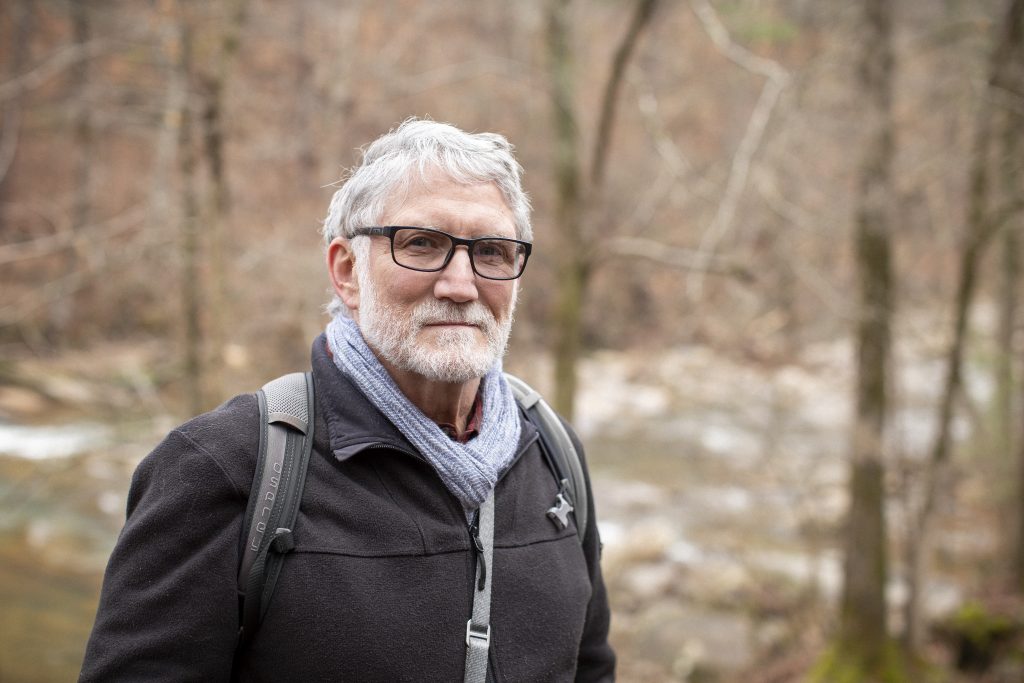 Artist Spotlight: Chris Anderson, Photographer
Chris Anderson began his photography journey at a young age with a Kodak Instamatic and his dad's Kodak 120 film camera, while also learning from his older sibling, who was an Emmy Award-winning professional photographer. At 14 years old, Chris purchased his own 35mm camera. He rolled, shot and developed the film himself, which he says deeply connected him to his work. Since that early introduction to photography, Anderson has gone on to become an award-winning photographer, including being recognized as one of the Top 101 Landscape Photographers of the Year in 2020. His work has been shown at Hartsfield-Jackson International Airport, Madison-Morgan Cultural Center, Tula Arts Center and with Atlanta Celebrates Photography, among others.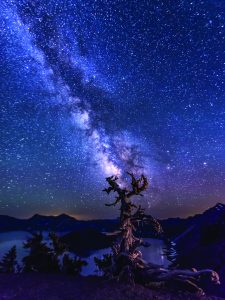 When asked about his love for photography, Chris says he enjoys "visualizing an image without my camera and then working hard to get the image, which may include cold all-nighters, miserable rain- soaked days, and seeing what others may not get to see, and sharing the images I create with others. It is all about the journey."
A 28-year resident of Suwanee, Chris currently teaches photography at the Suwanee Arts Center. He's passionate about studying classical guitar in addition to continuing his work to capture fine art landscapes. "Through my start with film, I learned patience, as well as balance of the place between light and dark," Chris says. "Traveling has opened my eyes and my mind to different people, art, architecture, cities, mountains, and vast open spaces. I have traveled to over 20 countries, always ready for the next adventure. I believe in the importance of experiencing what is around me mindfully and intentionally."
Chris Anderson's photographs are available for purchase online and at the Suwanee Arts Center as well as ChrisAndersonPhotography.com. Follow Chris on Instagram at @ChrisAndersonPhotography or Facebook at @ChrisAndersonPhotographyInc.
---
Classes Available at Suwanee Arts Center
NATURE PRINTMAKING
Saturday, January 9, 2021
Please choose between session A or B A: 10:30 a.m.-noon / B: 2-3:30 p.m.During this outdoor "Mom & Me" inspired workshop, children and their parents will learn about printmaking and go on a nature walk together. Ages 6-12 and parent/guardians.
LANDSCAPE PAINTING
Saturday, January 9, 2021 2-3:30 p.m.
In this intro to landscape painting workshop attendees will develop the skills needed to translate what they see onto a flat surface. Ages: 16+.
ANDY GOLDSWORTHY NATURE SCULPTURE WORKSHOP
Saturday, January 23, 2021
Please choose between session A or B A: 10:30 a.m.-noon / B: 2-3:30 p.m.
Children and their parents will learn about the work of contemporary artist Andy Goldsworthy and go on a nature walk together. Using natural materials gathered on the walk, students will create earthwork sculptures and photograph their own work. Ages 6-12 and parent/guardians.
DRAWING WORKSHOP
Saturday, January 23, 2021
Please choose between session A or B A: 10:30 a.m.-noon / B: 2-3:30 p.m.
During this basic to intermediate outdoor workshop, Lucy Brady will introduce contour drawing techniques as students explore the nature and architecture of Suwanee Town Center. Students are responsible for their own supplies. Ages: 16+.
HANDBUILT MUG WORKSHOP
Saturday, January 30, 2021
2-3:30 p.m.
Experience the therapeutic qualities of working in clay in this relaxed, socially distanced outdoor setting. 8+
NOTE CARDS WORKSHOP
Saturday, January 30, 2021 2-3:30 p.m.
Join Carol Knight in a workshop to create note cards from your own small works. Ages: 16+.
For additional event details and to register, visit SuwaneeArtsCenter.org.