Suwanee American Craft Beer Fest celebrates its first decade on March 14th.
By: Lizzy James
Sessions, Belgians, IPAs and Pilsners live in harmony at this massive St. Paddy's Day throwdown set to return to Suwanee Town Center Park on Saturday, March 14th. Suwanee American Craft Beer Festival features unlimited samples of more than 350 craft beers from around the nation as well as over 40 Georgia breweries who come to compete in the annual Georgia Brew Battle competition. Each year festival organizers work to one-up the previous year's event, and as they celebrate 10 years, they're certain to have a few new surprises up their sleeve — from new breweries and backyard games to exciting live entertainment. Keep reading for your exclusive guide to why you don't want to miss out on the 10th anniversary.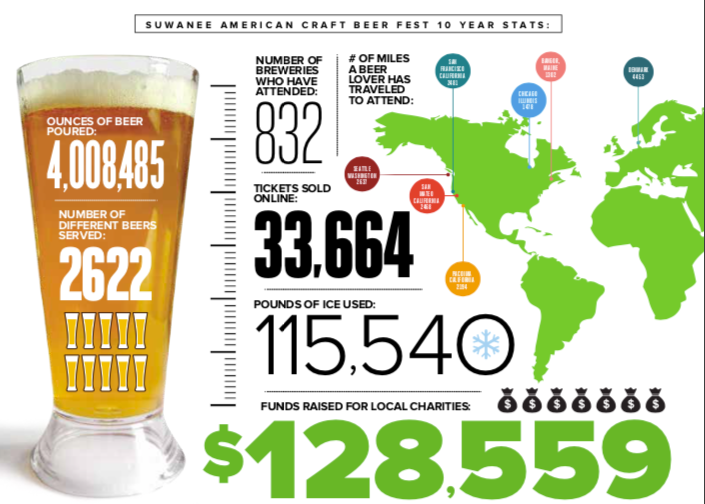 ---
DRINK FOR A GOOD CAUSE
While drinking delicious beer is a highlight of Suwanee Beer Fest, event organizers are also dedicated to giving back and supporting the community. Year after year they have donated thousands of dollars to local charities and organizations in the Suwanee community. This year a portion of festival proceeds will benefit Cooper's Crew, a Suwanee-based organization created in honor of Cooper O'Brien, who lost his battle to a rare form of cancer at the young age of 14. Cooper's Crew provides funding for research and development to find a cure for childhood cancer as well as scholarships for young men and women facing challenging circumstances.
---
NEW GEORGIA BREWERIES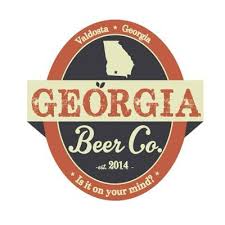 Georgia Beer Co.: Known as "Georgia's Southernmost Brewery," Georgia Beer Co. is a brewery and taproom in Valdosta that specializes in seasonal ales, stouts and IPAs using locally sourced ingredients. They brew most of their beers true to traditional style, but with as many Georgia-grown ingredients as they can get their hands on.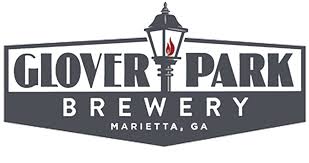 Glover Park Brewery: Located just steps away from the Marietta Square, Glover Park is a space where the community can gather and kick back while enjoying locally crafted beers. The team has been working closely with Kevin McNerney, co-founder of SweetWater Brewing, to create traditional mainstays like ales, IPAs and stouts, while also offering up seasonal brews.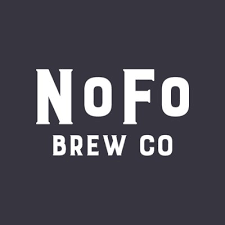 NoFo Brew Co.: What started as an idea from three friends who love craft beer and their community has grown into NoFo Brew Co., a microbrewery that officially opened its doors in North Forsyth last September. The team has since created a unique environment centered around great craft beer where new ideas and friendships are brewed.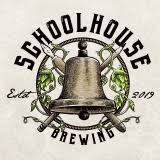 Schoolhouse Brewing: Located in Marietta, Schoolhouse Brewing is owned by former teachers —  hence the name! The taproom features 20 rotating beers on tap, a home brew shop with grains, hops, yeast and supplies, a private events room referred to as the "Detention Room," and a dog-friendly, fenced-in patio with games like frisbee golf.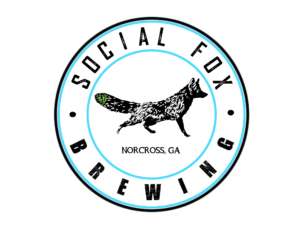 Social Fox Brewing: Norcross's first craft brewery, Social Fox is slated to open in spring of 2020. They seek to be the next symbol for the town of Norcross, to give back to the community, and most importantly perfect the art and science of brewing quality world class craft beer. 
---
LIVE ENTERTAINMENT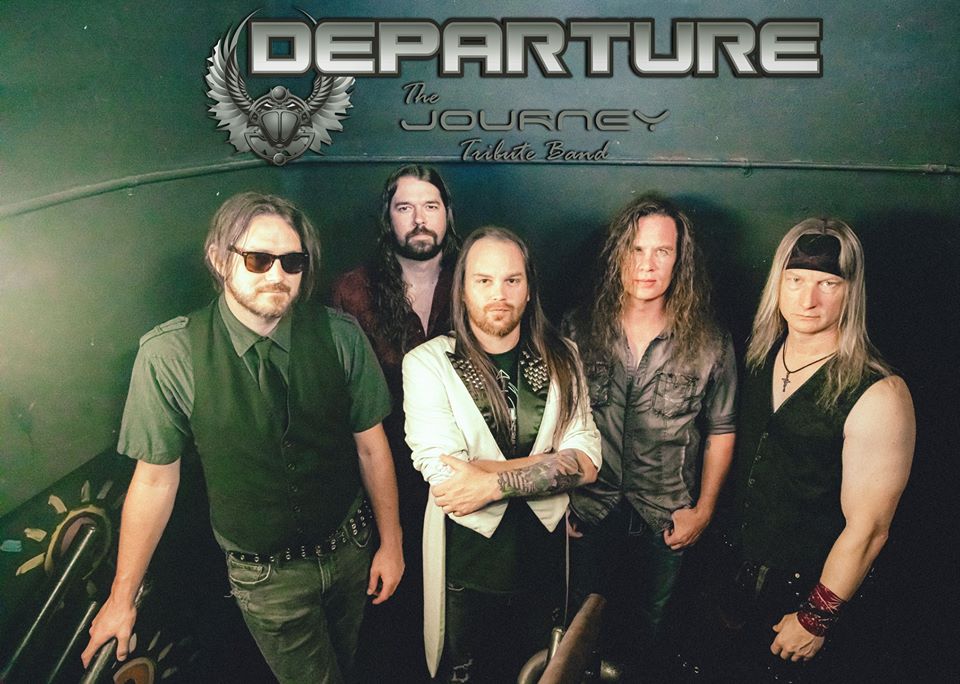 There are two types of lineups that have set Suwanee Beer Fest apart for over a decade. The first is a great lineup of new and unique beers. The second is a lineup of live entertainment that is sure to turn your drinking shoes into dancing shoes! After playing the inaugural festival, DEPARTURE is set to return to the Suwanee Beer Fest main stage. Ten years later, DEPARTURE is the most respected Journey tribute band in the nation, replicating the look, sound and feel of the original '80s rock supergroup. Their incredibly high-energy stage show is sure to have Beer Fest patrons up on their feet dancing!
---
ST. PATRICK'S DAY ACTIVITIES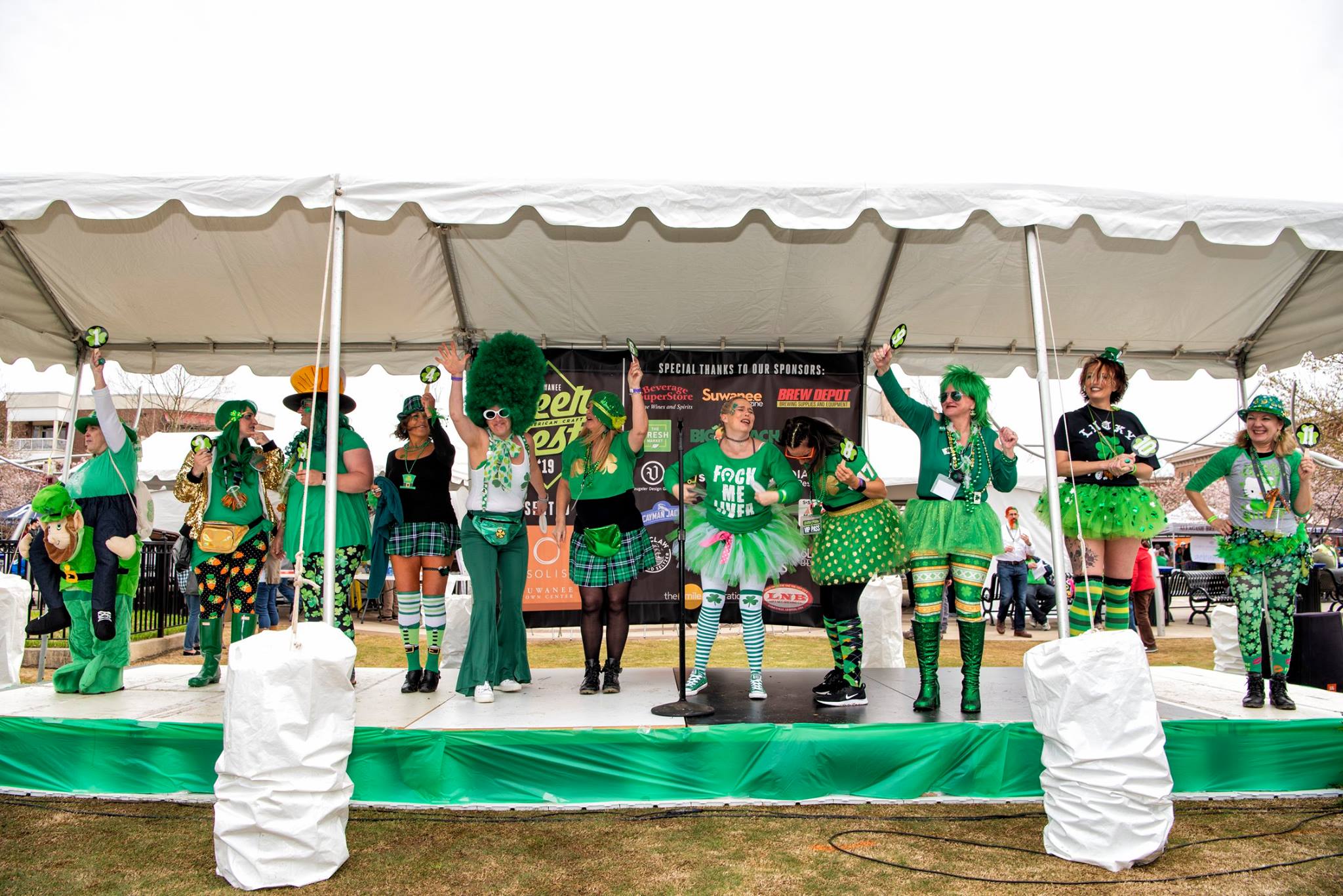 What better way to kick-off St. Patrick's Day week than with unlimited samples of craft beer?! This year, there will be tons of holiday fun to be had, complete with costumes, kilts, Irish dancers, live music, and more. For those feeling extra festive, there will also be an Irish beer tent that will serve up nothing but green beer!
Bagpipe Player
Everyone's favorite bagpipe player will return to welcome festival attendees to the park with the sweet sounds of bagpipes. Get into the festive spirit as you make your way to your beer destination.
Costume Contest
For those of you coming decked out in your St. Paddy's gear, enter yourself and your friends into the 2020 Suwanee Beer Fest Costume Contest. In order to participate, sign up at the Social Lounge Tent by 2:30 p.m. on the day of the event. The contest will officially kick off at 3:00 p.m. and be based on the following categories: best beard, best costume (male and female), best kilt, and best-dressed couple. Winners will be announced at the Social Lounge Stage and will receive prizes from local vendors!
Carpenter School of Irish Dance
What's a St. Patrick's Day party without a little Irish dance? Head over to the Social Lounge Stage at 2:00 p.m. to enjoy a live performance by The Carpenter School of Irish Dance. The Carpenter School is one of the most prestigious Irish dance schools in the United States, and its dancers hold competitive achievements including Regional and National Championships and are World Medal holders.
Daddy O'Brien's
Festival attendees will be able to enjoy delicious menu items such as Irish Stew, Shepherd's Pie, and even alcohol-infused ice creams from local Irish pub, Daddy O'Brien's.
---
THE VIP EXPERIENCE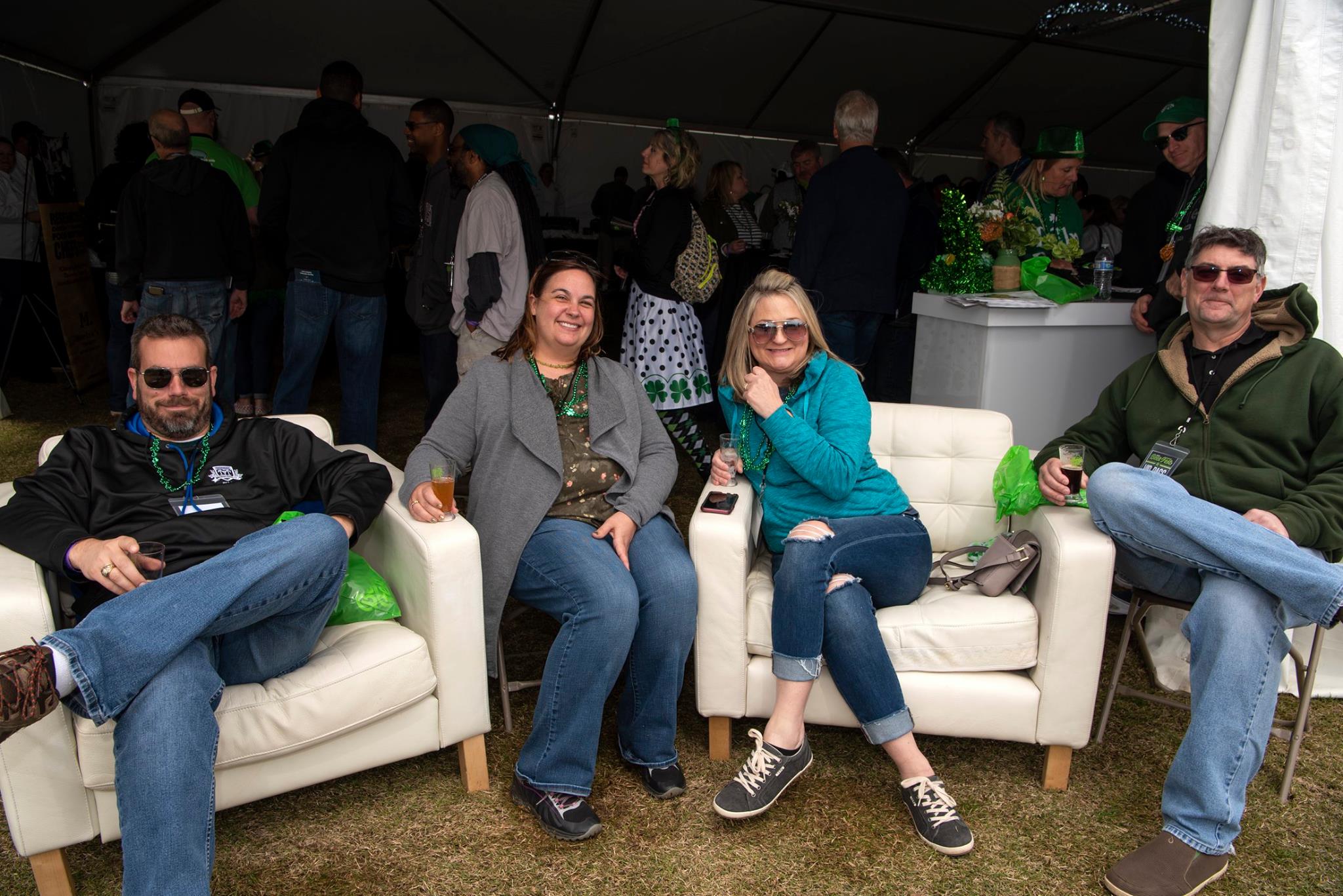 Event coordinators continue to make The VIP Experience bigger and better each year — and this year might just be the biggest yet! Dimensional Design, a local design and branding firm, returns as a sponsor of the VIP tent and has partnered with festival organizers to bring a one-of-a-kind experience to the festival. From beautiful floral arrangements from Suwanee Town Florists to Dimensional Design's high-end finishings, the VIP tent is the place to be if you're a true beer connoisseur. Featuring over 30 beers, including one-offs, casks, specialty brews and more, this exclusive festival experience is one not to be missed.
Marlow's Tavern
Known for featuring the "best of the best" in American tavern fare, Marlow's Tavern is returning once again with a unique menu designed just for VIP patrons.
---
Fun & Games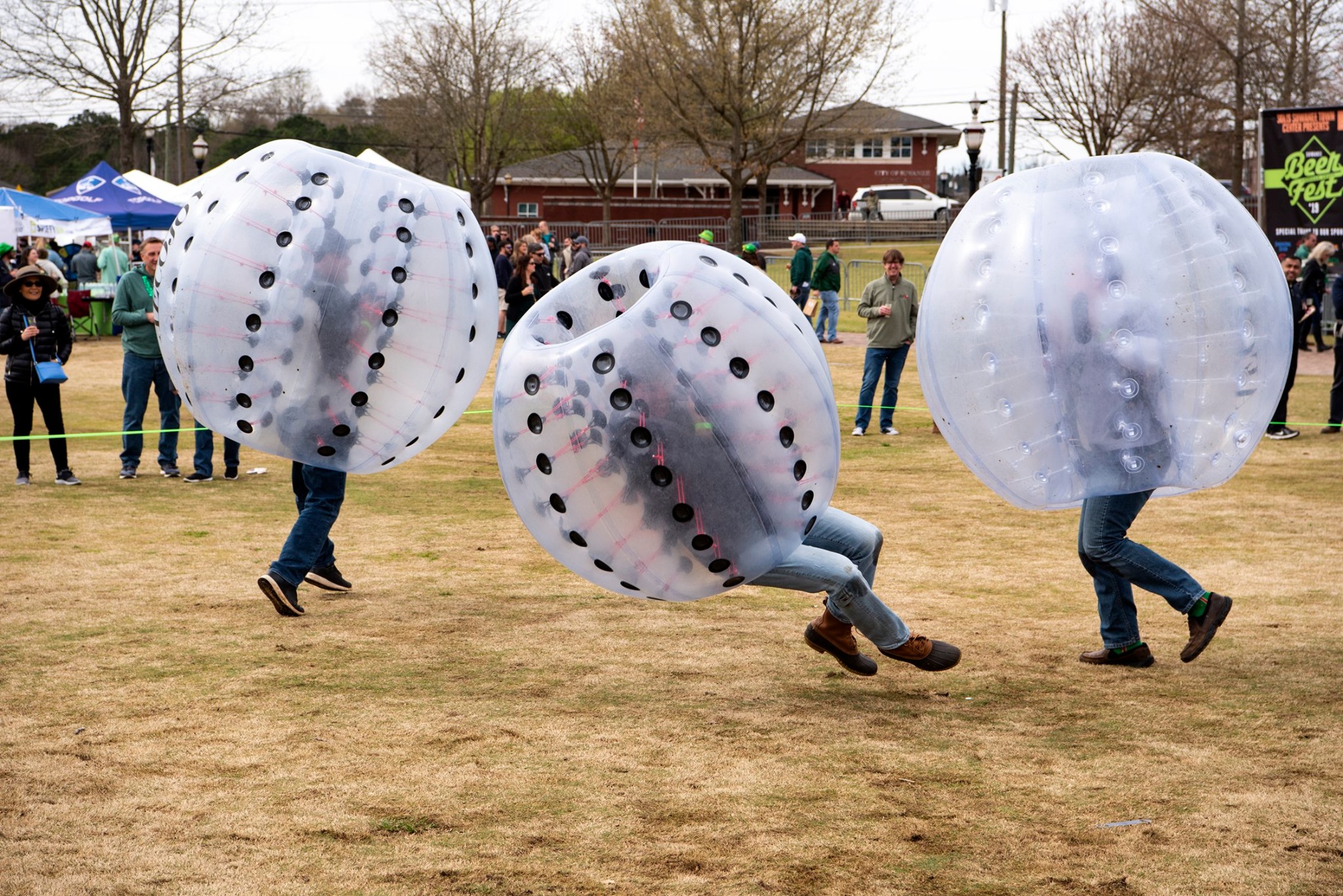 festival will see the return of everyone's favorite beer drinking activities — Giant Jenga, Peach State Cornhole, and Xtreme AirBalls. However, festival organizers have also added Giant (and we mean GIANT) beer pong and mobile axe throwing to the mix! Axecessive Force will be on site with their mobile axe throwing cages, giving attendees a chance to (safely) test out their axe throwing skills. So grab a beer, your best pong partner, and maybe even an axe or two, and get ready for some friendly competition! Just don't spill your beer!
---
2020 Georgia Brew Battle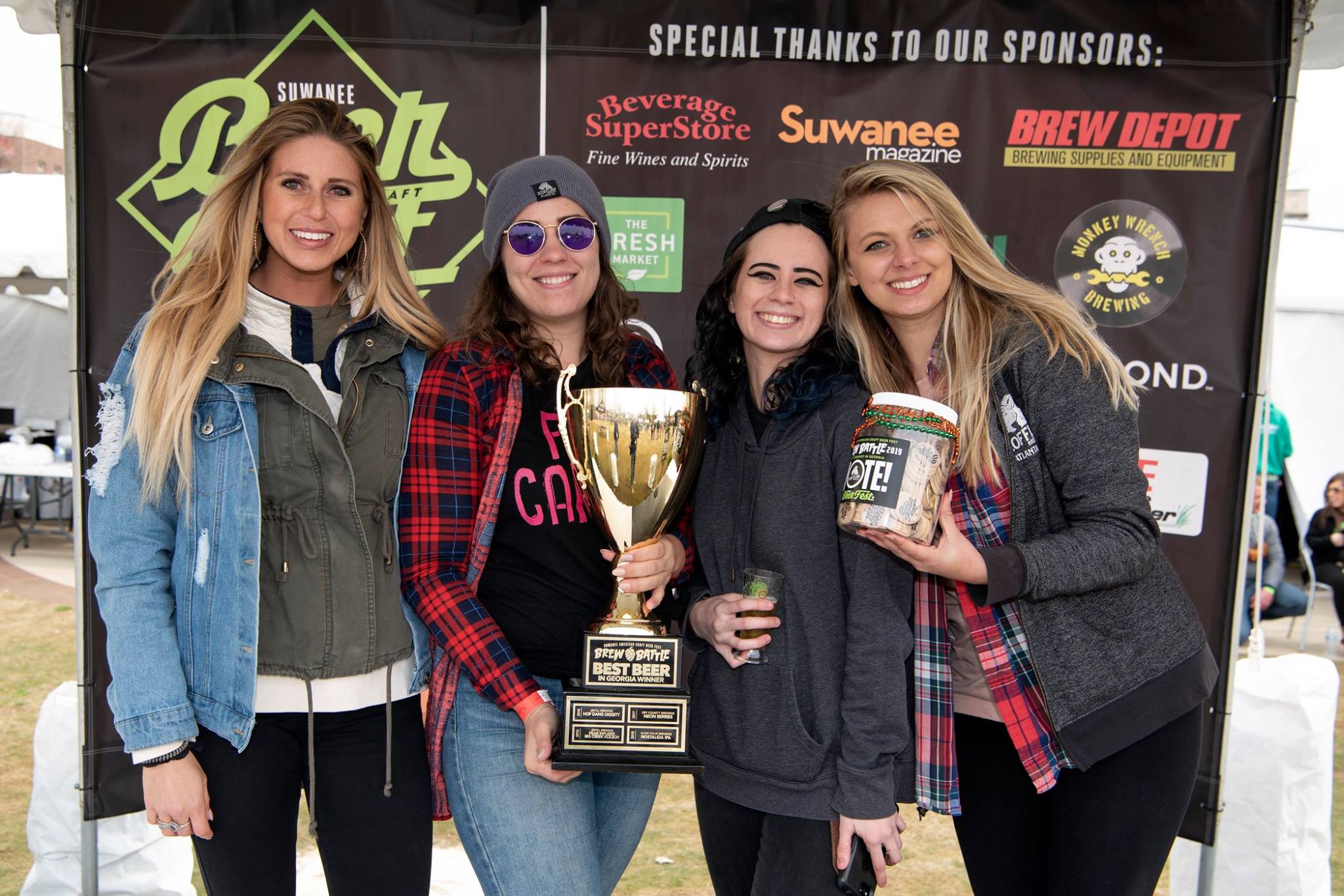 Each year Suwanee Beer Fest puts the power in the people's hands when selecting their annual Georgia Brew Battle winner. Local breweries will offer up their most popular brews and compete for the title of Georgia's Best Beer. Festival attendees will receive a voting token when entering the festival that they can use to cast their vote with their favorite brewery after sampling their beers in the Georgia Beer Garden. The winner will take the coveted Golden Cup Trophy back to their taproom where it will reside until next year's fest. May the best brew win!
2019 Winner: Scofflaw Brewing's F**k Cancer
"We were really excited and honored to win the Brew Battle in 2019. Winning with one of our most special beers, F**K Cancer, felt like not only a huge win for Scofflaw as a brewery, but for everyone who has been impacted by what our F**K Cancer IPA symbolizes. We brew this beer once a year and have started a tradition by hosting a F**K Cancer event every February to help us raise money to donate to cancer charities. When we brew and drink F**K Cancer, we toast to all the loved ones lost and all the people fighting and conquering cancer today. We will be back again for the 2020 Suwanee Beer Fest with our 2020 version of F**K Cancer and many more delicious brews. We hope to earn the Brew Battle trophy again in 2020 and keep it displayed in our brewery tasting room for another year!" — Kristina Kroon, Scofflaw Brewing
2018 Winner: Slow Pour Brewing's Nostalgia IPA
"The fact that voting was placed in the hands of the Suwanee Beer Fest attendees made winning the Brew Battle really special for us. It's an honor to win any award but when the public are the ones doing the voting, it's that much sweeter." — John Reynolds, Founder of Slow Pour Brewing
2017 Winner: Dry County Brewing's Neon Berries
"Suwanee Beer Fest is always one of my personal favorite events each year. Being a brewery that prides ourselves on only selling our beers in our home state of Georgia, and the fact that this fest attracts folks from all over the Southeast, made winning in 2017 even more special. It was certainly an honor for our NeonNeon Sour Series to be recognized while we were still such a young brewery, and I look forward to participating again this year! Congrats to Suwanee Beer Fest on 10 years!" — Trey Sincair, Founder of Dry County Brewing
2015 and 2016 Winner: Jekyll Brewing's Hop Dang Diggity and Pear Infused Big Creek Kolsch
"Winning the Brew Battle and being a part of the Suwanee Beer Fest has connected us with the community in an unprecedented way. It's been an honor and privilege to participate and we look forward to attending for years to come!" — Joe Yakacki, Director of Sales & Marketing 
---
Volunteer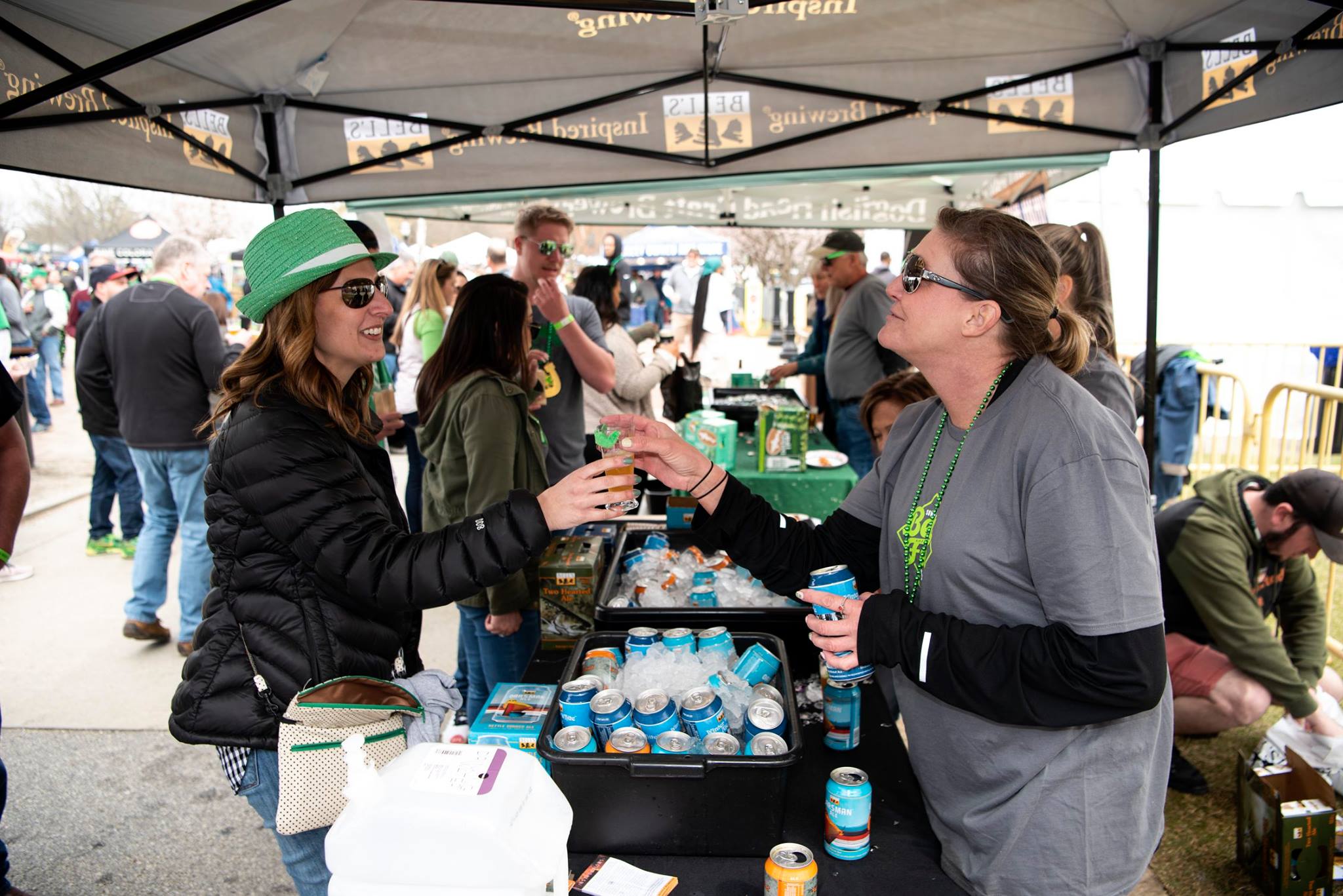 Did you know that it takes more than 300 volunteers to make Suwanee Beer Fest a success? Most volunteers will be assigned to a specific table and asked to help pour beer to festival attendees during the event while others may be asked to assist in helping with set-up and/ or breakdown. Other volunteer opportunities include helping with ticketing and VIP check-in. A high level of professionalism is required, and a basic knowledge of beers being served is welcomed.
So Why Volunteer?
• You will receive an awesome, limited edition Suwanee Beer Fest volunteer shirt!
• You will have access to private bathrooms, receive lunch and complimentary waters in the Volunteer Zone.
• You will have the opportunity to meet fellow beer enthusiasts in the community.
• You are doing it for a good cause! A portion of all Suwanee Beer Fest proceeds will be donated to local nonprofit Cooper's Crew.
"I have chosen to volunteer for the Suwanee Beer Fest each year because this festival exemplifies what Suwanee is all about. There is a sense of community, friendship and fun all while having the opportunity to give back and support local charities. Many people don't know that the proceeds from the festival go to help great local organizations like Cooper's Crew. To be able to support organizations like this while tasting great beer and meeting new people — it's a privilege to be able to volunteer each year."
— Denise Harris, Suwanee Beer Fest Volunteer
---
Home Brew Contest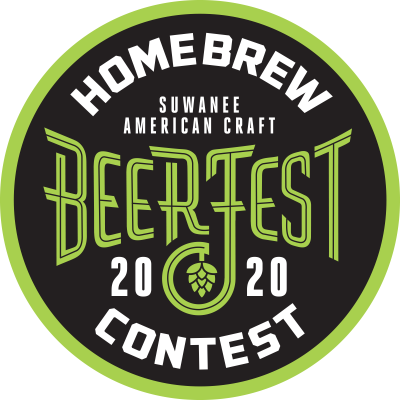 The Suwanee Beer Fest Home Brew Competition sees over 300 unique home-brewed beers entered each year, with categories such as Light Lager, Pilsner, Light Hybrid and a Speciality Beer. Homebrews entered into this competition are judged based on a strict set of criteria, including: mouthfeel, aroma, appearance, flavor and overall impression. The highest score possible is a 50 – which judges have yet to award. Judging for this BJCP (Beer Judge Certification Program) begins on Saturday, March 7th, at From the Earth Brewing. The "Best in Show" victor will be crowned on stage at the festival, and the winner will have the unique opportunity to have their beer brewed across the street at StillFire Brewing. For more information on how to enter the competition, visit SuwaneeBeerFest.com.
---
Be Safe!
The 2020 Beer Fest organizers are dedicated to the safety of all festival attendees, and want to ensure safe travel for everyone with the following options:
Bring your Sober Friend: The festival has Designated Driver tickets available for purchase with a general admission ticket. These $10 add-ons make it so your friends can enjoy the games and vendors inside the festival, while also ensuring you have a safe ride home.
Free Shuttles: Tannery Row Ale House will run a shuttle to and from the festival and offer free parking at the restaurant. Be sure to stop by their tent at the festival where Creature Comforts will be pouring delicious beer samples, and then join them after the festival for their St. Patrick's Day party with live music, food, drink specials and more.
Lodging: Comfort Inn & Suites in Suwanee is offering festival attendees an exclusive discounted rate of $89 per night. Just mention Suwanee Beer fest when booking! 678-714-7707 2945 Lawrenceville-Suwanee Road