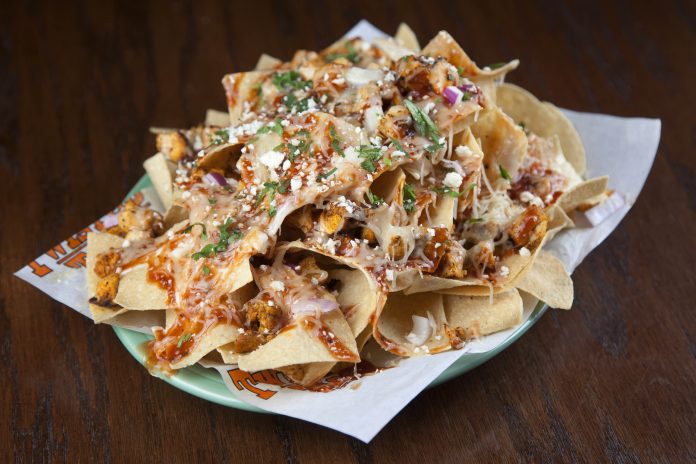 BY: Tana Christian Suggs
So get ready as the ultimate Tex Mex restaurant with a twist plans to open its Suwanee location on Lawrenceville-Suwanee Road at the end of May.
Christian George, General Manager of Twisted Taco said the decision to open the Suwanee restaurant was easy.
"We know Suwanee is a great community and it's growing," George said. "We wanted to bring the best Tex Mex cuisine to Suwanee."
And with about 18 different types of tacos, George said the restaurant lives up to its name with menu choices ranging from fish tacos to Greek tacos to The Wild Alaskan tacos filled with crab cakes, tomatoes, red onions, shredded lettuce and topped with a spicy remoulade sauce.
George said a couple of his personal favorite menu items include the Carne Asada with grilled steak, onions, salsa Verde, cilantro and fresh lime, and the Alamo with a choice of blackened or fried tilapia, jalapeño mayo and southwestern slaw.
But if tacos aren't what you're hungry for, the menu also includes a variety of soups and salads, twisted burgers and more. The restaurant also offers a full-service bar with about 16 different margaritas.
George said they are looking forward to opening in Suwanee.
"It (Twisted Taco) fits in great with Suwanee," he said. "It's a family oriented restaurant that offers lots of food for a good price."
When ordering, don't be afraid to order the item "twisted." According to George, that means they add an extra scoop of something special…whether it's a scoop of queso or salsa. So eat, drink and get twisted!
For more information or to check out the full
menu, visit the website at twistedtaco.com.
Twisted Taco
3433 Lawrenceville Suwanee Rd
678-541-6675
twistedtaco.com