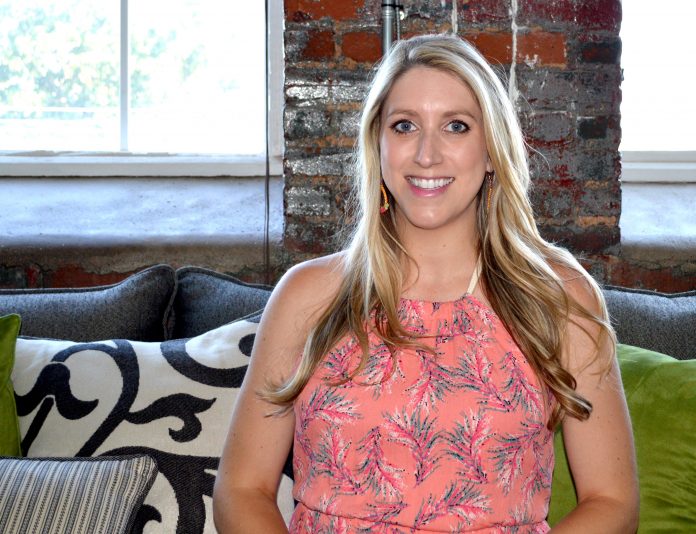 Rachel Pillow
Managing Editor
If the ice cream on the cover of this issue doesn't put you in the mood for summer, then we don't know what will! We had a lot of fun taking photos of (and tasting) the ice cream from Daddy O'Brien's Irish Ice Cream Pub during our cover shoot. Boozy ice cream….yes please! Watch out though, some of those adult, alcohol infused flavors are pretty potent! Don't worry, they also have non-alcoholic treats for kids and designated drivers. Read more about Daddy O's on page 52.
School gets out in May and you're probably already planning a few summer trips. But, if you haven't stocked up on frequent flyer points or vacation hours, then a weekend getaway might be more up your alley. Check out our Travel and Adventure Guide on page 26 for fun ideas from fishing to hiking to zip-lining, all within a short drive from home. If the kids are at summer camp for the day, maybe you should consider an adult "day camp" of sorts with VIP Southern Tours. A group of ladies from our office, plus a few friends, went on a wine-tasting tour on the Unicoi Wine Trail in North Georgia and had the time of our lives. Read about our experience on page 60.
Through the magazine, we get to meet a lot of interesting people and hear some amazing stories. And, after interviewing and taking photos of 12-year-old Master Chef Junior contestant and Sugar Hill resident, Justise Mayberry, we were feeling pretty inspired. Master Chef Junior is a reality TV cooking competition on FOX Network, hosted by award-winning chef Gordon Ramsay and Christina Tosi. Out of thousands of applicants from the best young chefs in the nation, Justise has made it all the way to the top six (at the time of publishing). Tune in every Thursday at 8pm on FOX to see if she will make it all way to the finale. Read more about her adventures in the kitchen on page 46.
Speaking of young, inspirational entrepreneurs, we also had the chance to meet brother-sister team Curtis and Kaiya Smith. At ages 22 and 19, respectively, they own their own businesses in Suwanee. Read more about Universe + Soul Boutique and Void Space Productions on page 12. We love hearing about what people in our community are doing to make this an awesome place to live, work and play.
We are so excited that summer is here and all the fun that comes with it! Suwanee has some awesome events lined up for you, so be sure to check out our Event Calendar on page 78.
As always, we value your feedback and submissions. So, please don't hesitate to reach out to me directly at rachel@suwaneemagazine.com
Contact Rachel at rachel@suwaneemagazine.com.