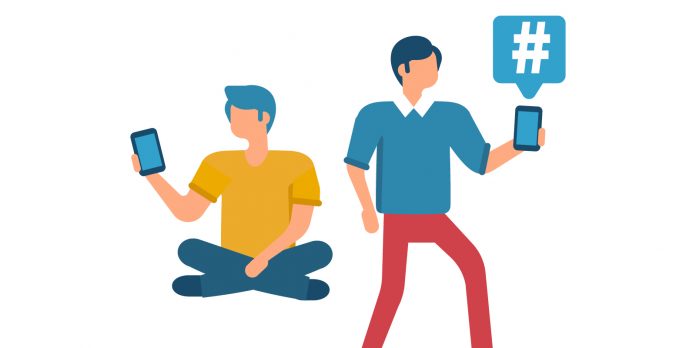 By: Molly Halbrooks | LMFT at Grow Counseling
In recent years social media has come under scrutiny as the way we engage and interact with each other on these social platforms continues to evolve and change. Just as with anything else in life, there are positives and drawbacks to social media. The key is finding the right balance, and remaining intentional about maintaining that balance.
Social media allows us to stay connected with those already in our lives who might not be available in person, as well as opens us up to new connections with those who share similar life experiences or interests. It lets us stay up to date with news, learn a new skill, or establish a business all from the same platforms.
It can also create some problems. It is incredibly easy to get drawn into comparison, and feel as though your life is not as exciting or as perfect as what you constantly see on your feed. It's easy to get bogged down in the sheer amount of information available, so that we actually end up retaining less information and taking less action. Furthermore, when we follow curated profiles and influencers who only show picture-perfect versions of their life, our own feelings of isolation and loneliness increase.
Here are a few tips on how to balance your relationship with social media:
Know Your Red Flags.
Pay attention to your physical body, and notice when you start to feel tightness in your chest, have an upset stomach, feel your muscles tense, or get a headache. These are all signs that you're having a reaction to something you're viewing and it's time to disconnect for a while.
Take "time-outs" — both long and short term.
When you notice those red flags, that means it's time for a short time-out. Give yourself a break, move your body, drink some water, engage with those around you — whatever it takes for you to reset. If you're noticing these symptoms frequently, or if your overall well-being is negatively affected, it may be time for a social media fast. Give yourself some time away from social media altogether, and when you return try to keep a better balance.
Keep Your Feed Varied.
Make sure that the content you're consuming is as representative of real life as possible. That means there are going to be different viewpoints, different ages and physical appearances of those you follow, and a variety of content. What you see most feels real, so make sure what you're feeding your brain with is as close to reality as possible.
Remain engaged with real life outside of your online presence.
Make sure you are taking time to cultivate those relationships and connections off of the internet. When you're with friends or family, put down the phone and really engage. If scrolling is a hard habit to break, use structure — set reminder alarms, use apps that track how long you're online, or enlist a caring friend to keep you accountable!
---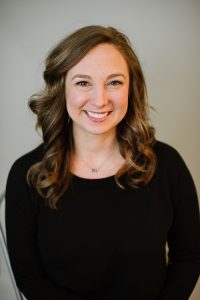 Molly Halbrooks is a licensed Marriage and Family Therapist who works in the Suwanee area at Grow Counseling. She received her Masters of Family Therapy from Mercer University School of Medicine. She works with individuals and families dealing with a variety of concerns. She specializes in working with anxiety, life transitions like divorce or job change, grief and loss, trauma, and ADHD.