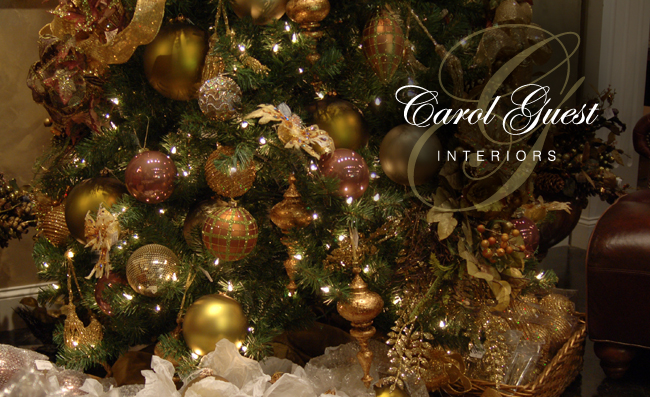 With a warm fireplace ablaze, holiday carols ringing in the background, the delicious aroma of hot cinnamon and apple cider bubbling in a pot on the stove, and an evergreen tree standing in the front window, families and friends around the community will gather in their homes in the next few weeks to take part in the age-old holiday tradition of tree trimming. Ornament by ornament, light by light the evergreen is transformed into an illuminated vision of beauty and perhaps a focal point for the holiday season.
While some historical accounts of holiday tree trimming has the tradition beginning in ancient Roman times, other accounts indicate the tradition began in Germany in the 16th century with the first historical evidence of tree trimming in the U.S. in the 1700s.
Early ornaments included fruits, flowers, colorful paper, candy and miniature toys and trees were illuminated with candles. With the invention of electricity and other modern conveniences and consumerism, the tradition of trimming the tree has evolved.
But now, with families busier than ever, the amount of time spent trimming the family holiday tree is, at best, limited. Whether your holiday tree is freshly cut, pulled through a forest and hauled on top of the car or pulled from the basement, Carol Guest, owner of Carol Guest Interiors and a resident of Suwanee for 17 years, shares the newest trends for trimming your holiday tree to make the decorating less stressful, much more fun and your Christmas Tree spectacular.
Guest said with the many themes and creative pieces, the whole family can play a part. Mom can have her sparkling ornaments, the children can bring butterflies, birds, Jolly Ole St. Nick, Mr. Snowman, and of course, dad gets the tree up!
There are no "taboos" when it comes to exciting and creative Christmas themes or festive Christmas colors for 2012. This season is about showcasing 'fun' Christmas colors in a mix and match pattern with emphasis on textures such as the traditional charm of red and green, to the urban champagne and aqua. And don't forget that splash of gold and silver with a dash of bling!
Nature gets sophisticated this time of year with new looks of their own with sparkling snow branches, glittered berries, linen holly and poinsettias, a moose or two, and huh?…even sheep in kilts!
More exotic themes have transpired from 2010-2012 eliminating the fear of using extraordinary tools, such as animal prints, pearls, ribbons, unique floral sticks, outrageous mix of color and creations, symbolizing the beautiful themes of traditional, vintage, retro, whimsical and more. As we use the inspired themes, many are going for the hot palette of 2012 with the bold berry colors, gold and brown tones, persimmon and sage, champagne, silver and black.
Many adorned Christmas trees show a delightful mix of glittery colorful dusted ornaments, encrusted pearls, jeweled animal ornaments, diamonds dripping off the tree, lace and ribbons, to chic and limited edition ornaments. Layering on the drama, no matter if it's a tree, center hall table, dining room table, stairwell, will bring many smiles and an aura of beauty.
Decorative topper and runners have become popular since 2010-2012 and enhance the beauty of candleholders, crystal bowls, centerpieces and figurines on the table.
For more information about Carol Guest Interiors, visit carolguestinteriors.com.
BY: Tana Christian Suggs
& featuring Carol Guest