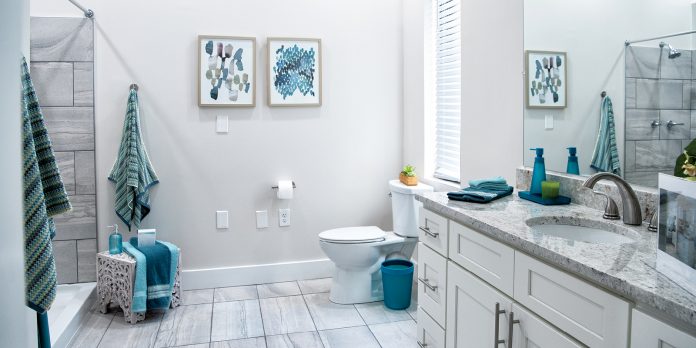 Scheduled to open in spring 2022, Vineyard Johns Creek is one of the area's newest assisted living and memory care facilities that helps seniors maintain independence while also receiving the care they need to thrive.
By Alicia Carter | Photos by Karl Lamb
Caring for a loved one after retirement can sometimes be difficult to navigate. Helping them to maintain independence while also providing assistance with activities of daily living, such as eating, bathing, dressing, and grooming, is an important balancing act to ensure they remain happy and healthy for years to come. After all, according to recent studies, about 7 in 10 Americans over the age of 65 will need some form of long-term care. If your loved one needs help with daily activities, but still wants to maintain as much independence as possible, assisted living may be the answer.
One of the area's newest assisted living residences, Vineyard Johns Creek, is scheduled to open in spring 2022. The new property will feature large personalized living spaces designed for today's modern seniors, along with access to amenities such as a spa, wellness area, courtyard, all day dining, a movie theatre, library and more. "A lot of people think that they'll lose independence when they move into an assisted living community, but most times they actually become more independent," says Annette Fields, Vineyard Johns Creek's Executive Director. "Assisted living facilities really help the residents keep their independence longer because we only want to assist them with those things they no longer can do safely themselves. We want them to continue to do those things they can by themselves. It's more about safety and oversight."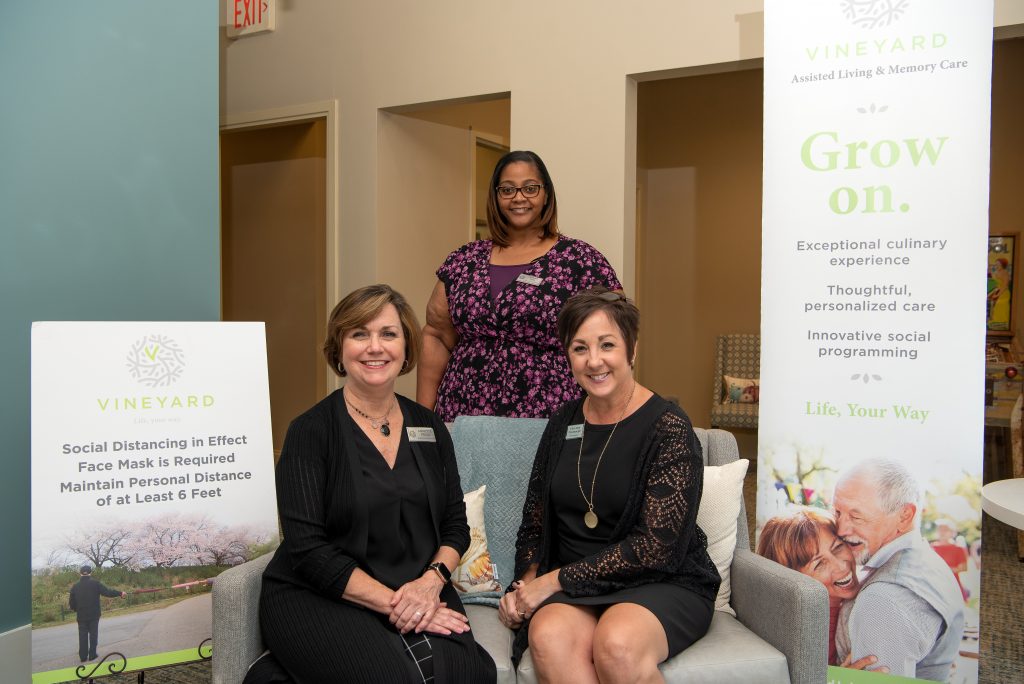 Assisted Living Without Sacrificing Independence
Of Vineyard Johns Creek's 112 apartments, 77 will be dedicated to assisted living residents. Assisted living is a great option for those who may need extra assistance with daily chores and want a break from the maintenance of owning a home, but still value their independence. This type of living arrangement allows for residents to explore new passions and hobbies while also enjoying resort-style amenities and living spaces. The assisted living apartments come in a variety of spacious floor plans to choose from, each of which are thoughtfully designed for safety and style. There is dedicated on-site staff available 24/7 to assist with residents' needs.
"We'll have a nurse on staff — RN and LPN — although, they can not provide nursing services or medical services because we are not a medical community," Fields says. "It's more like supervision and oversight to catch things you might miss if they were at home alone. If we're able to catch something ahead of time it could prevent them from declining as fast as if they were at home without any supervision. The nurses also help coordinate medications and doctor appointments. We will also have in-house rehab. They will be great at noticing things like if a resident walks with a funny gait — they can help with that. The in-house rehab team will meet with each resident when they move in to make sure they can take the safest route to their room and back, as well as the safest route to the dining room and other communal spaces. They also help to make sure their room is set up to be the most efficient and safe."
Memory Care
In addition to assisted living, Vineyard Johns Creek will also offer memory care residences. While assisted living and memory care living communities may provide many of the same services — including housing, meals, and help with activities of daily living — memory care goes a step beyond and specializes in caring for seniors with memory loss, Alzheimer's, and other forms of dementia.
"Memory care is required to have more staff and for each staff member to have more training, specifically for dementia," Fields says. "We actually have all of our care staff trained that way — just to be able to recognize dementia and to help engage the residents and redirect them. Because memory care is a smaller area, you'll have more staff-resident interaction to help engage the residents and keep them stimulated."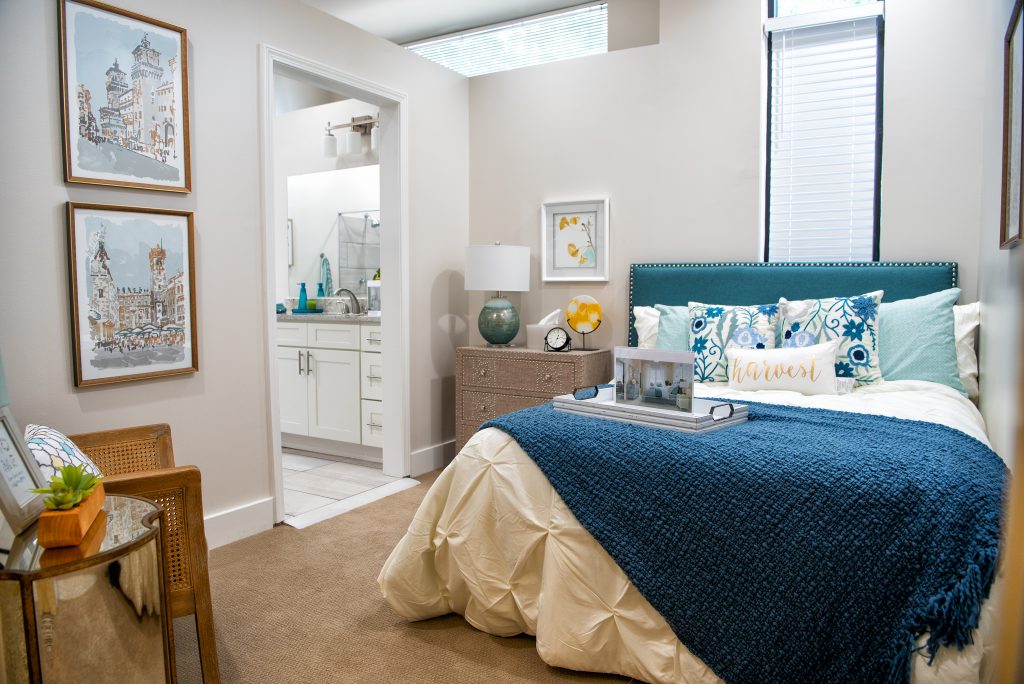 Core Values
Whichever type of residency you choose for your loved one, Vineyard Johns Creek maintains a consistent approach to care, connection, and community that is rooted in one principle: to "T.H.R.I.V.E." According to the team at Vineyard, "the only thing more important than adding years to your life, is adding life to your years."
Through the T.H.R.I.V.E. principle, Vineyard Johns Creek is committed to care that is "thoughtful, healthful, recreational, intellectual, vital and environmental." They meet this goal by working to have not only a positive impact on their residents, but the community of Johns Creek, too. They also prioritize helping residents lead a healthier and happier life through personalized activities and amenities, learning new skills, and staying connected to their physical, spiritual and emotional needs in order to have a more fulfilling and enriching life.
"It's important to get to know the residents not only at this moment, but also what their life was like growing up. Where did they come from? What did they do when they were younger? What music did they listen to? What dreams did they have before life took over — kids, jobs — that they didn't get to do," Fields says. "How can we help them to get as close to that dream as possible? Just because you're older, it doesn't mean you can't keep living." The goal at Vineyard Johns Creek is to help residents meet those needs and thrive for years to come.
Vineyard Johns Creek is scheduled to open in spring 2022. For more information or to schedule a tour, call 770-999-0266 or visit VineyardSeniorLiving.com.