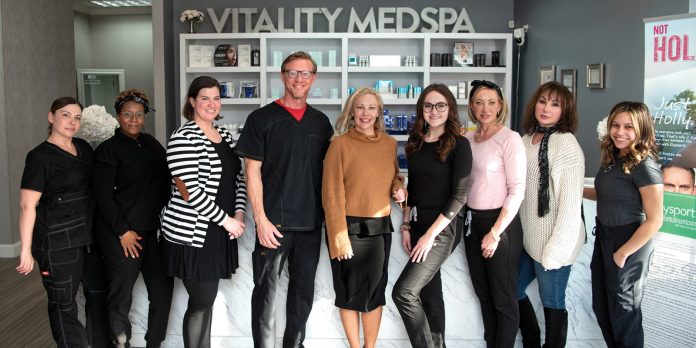 Catching up with Suwanee's premier medical weight loss and wellness facility.
By: Alicia Carter | Photos by Karl Lamb
Since 2016, Vitality Med Spa and Plastic Surgery Center has served as our community's premier medical weight loss and wellness facility, offering medically supervised weight loss programs, non-surgical treatments, anti-aging services, cosmetic lasers, and skincare aesthetics. As a woman-owned business, Vitality Med Spa is dedicated to helping its patients incorporate affordable and convenient beauty and wellness solutions into their lives. Now, after 10 years in business, the beloved Suwanee institution has been recognized as the No. 1 Account in Cosmetic Injectables in the Southeast U.S. We recently caught up with owner, founder and self-described "boss babe" Monique Hicks to learn more about Vitality Med Spa's team, services and what an award like this means for her growing business.
TELL US ABOUT YOUR ROLE WITH VITALITY MED SPA.
I am a girl with a dream. I opened Vitality Med Spa 10 years ago with fierce determination, a willingness to work really hard, and just enough 27-year-old "I know it all" thinking sprinkled in. I opened a small office in Grayson, Georgia, because I had family there and I felt the people were underserved outside the Perimeter. I opened with myself and Kara Williamson, my best friend, right hand and everything in between. In the last 10 years, we built a business that we never imagined in the best ways possible — and we did all this while raising our children and growing up ourselves. My role has been to become the best leader and visionary I can. To make sure that we are the best at what we do, that we serve our community and build relationships so that we uplift ourselves and those we serve.
TELL US ABOUT VITALITY MED SPA AND SOME OF THE SERVICES PROVIDED.
Vitality Med Spa is a place where you can come to relax, rejuvenate and feel really good about yourself. We have learned with this pandemic about the silver linings in life. And our takeaway is to remember to focus on what really matters in life. And as they say in the airlines, "You must always put your oxygen mask on first." We've seen our clients making more time for themselves and it has been so refreshing. To have the opportunity to help clients restore his or her self- confidence is a true blessing in our work. Sure, some of the work we do is purely cosmetic but every drop of it is helping our clients to feel great about themselves.
We have multiple services in our office offering medical-grade, results-oriented treatments. We guarantee our work and strive to make sure that every client has the best experience possible. Our service offerings start with medical weight loss and wellness, which are comprised of physician-prescribed plans to help clients lose weight and keep it off, Coolsculpting or permanent fat removal for those stubborn areas of fat that don't go away with diet or exercise, and hormone replacement with Testosterone or Sermorelin to help you sleep better, lose weight and feel better literally overnight. Several of our staff and clients rave about how well they feel after beginning these programs. We also offer Smart Lipo, which is permanent fat removal as well. Dr. Kennedy performs this quick and immediate procedure in our office sculpting the area(s) treated with beautiful results that our clients love. Lastly, we offer skin tightening, face and body rejuvenation, collagen stimulation, dark spot or melasma removal, hair removal, pore and scar reduction, custom brow design and much more!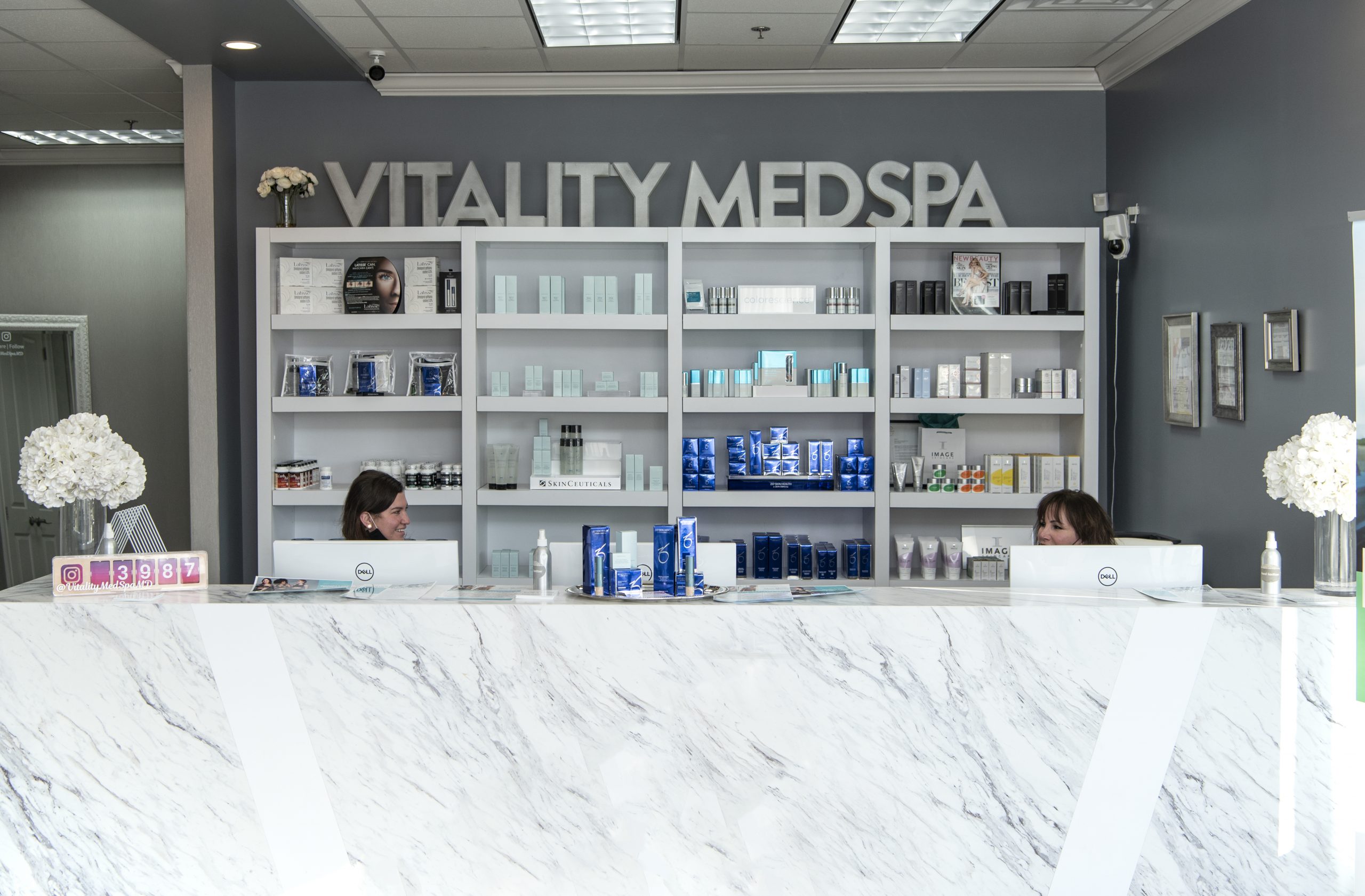 WHAT ARE VITALITY MED SPA'S CORE VALUES AS A COMPANY?
Our core values are to always do the next right thing, be client focused, a team player, be ambitious and professional. I lead knowing that I have a seat on this "bus" but that each seat is as important to the collective group as the next.
TELL US A LITTLE MORE ABOUT YOUR TEAM.
We are a concierge medical spa of professionals who have blended our love of science with the beauty of art. Collectively, we share this love of serving and helping others to feel great. And when you do a job that fills your own cup, it's like making magic. I've learned to structure this company in a way that allows people to shine at what they're really good at and watch them excel. Our leadership team is comprised of myself and Kara, Dr. Kennedy, Graham, Jessica and Ashley. We all work together to lead our team while challenging ourselves in areas of personal growth, mentorship of our peers as well as continued professional development. The rest of our amazing team, Shana, Victoria, Suzi, Dede, Phoebe, Amanda, Matt and Danielle, all work together to create this unique and inspiring workspace.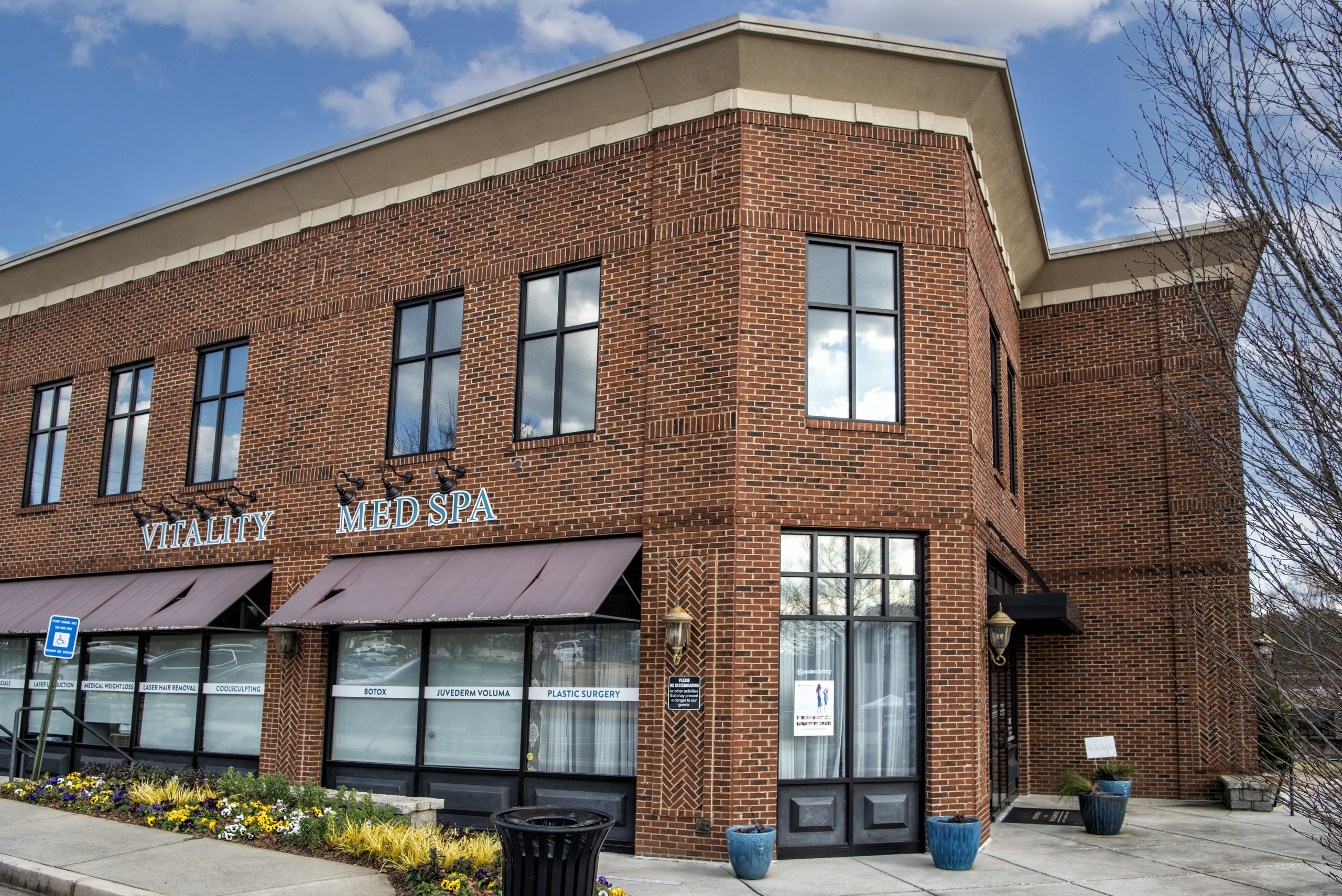 YOU WERE RECENTLY NAMED THE NO. 1 ACCOUNT IN COSMETIC INJECTABLES IN THE SOUTHEAST. TELL US ABOUT THIS ACHIEVEMENT AND WHAT IT MEANS FOR VITALITY MED SPA.
This achievement is a true testament to our clients' satisfaction. To be the No. 1 account out of hundreds over multiple states is a true honor. We love working with Galderma and our reps, Lauren and Camille. With our partnership and commitment to excellence, we have reached the pinnacle of success in our industry. We look forward to continued success and to bringing the best we can to each client we serve.
WHAT ARE YOUR FUTURE PLANS AND GOALS?
After being named the No. 1 account and the highest rated med spa in Georgia with more than 550 reviews and a 4.9 rating, we are excited to announce that we are ready to expand our brood. We put a poll on our website for new locations and we had overwhelming responses to open in Dawsonville and Braselton. We have identified 11 additional locations around Georgia that we intend to expand toward thanks to our clients' feedback. We are very excited to continue to expand and look forward to this new year of growth.