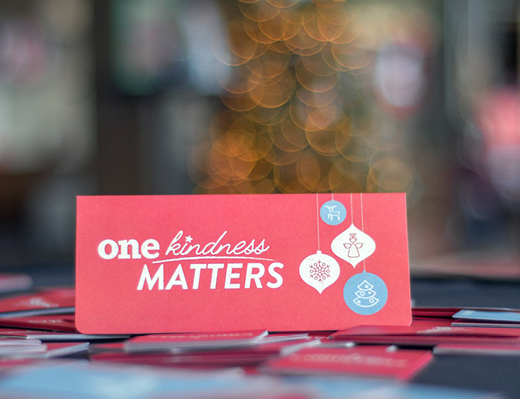 12Stone Church is an American multi-site church with locations throughout Gwinnett County centered around the value of "One Matters;" the belief that every person matters to God, so they matter to us.
On Sunday, December 6th, Senior Pastor Kevin Myers, surprised the congregation with news of this years "giving back" initiative called "One Kindness Matters". Each attending household received a "reverse offering" of $100 to be used for acts of kindness throughout greater Gwinnett. Nearly $800,000 in cash was entrusted into the hands of the 12Stone congregation to give back and do good deeds in our community.
Pastor Myers, (or PK as he is often referred), encouraged recipients to use the money they were intending on donating this holiday season and add to the funds they received, to increase individual impact. Through that, an estimated $1.5-2 million dollars will be poured back into Gwinnett County this year for those in need. 12Stone Church has compiled a list called "acts of kindness ideas" including examples like: purchasing new tires for a single mom, clothes for children in need, helping a student pay for gas so they can go home for Christmas, buying groceries for a hungry family, tipping extravagantly, or pooling money with others to help for someone's major car or home repair. You may find more information about the church's decision and ways to participate in other charitable works within the community by visiting 12stone.com.