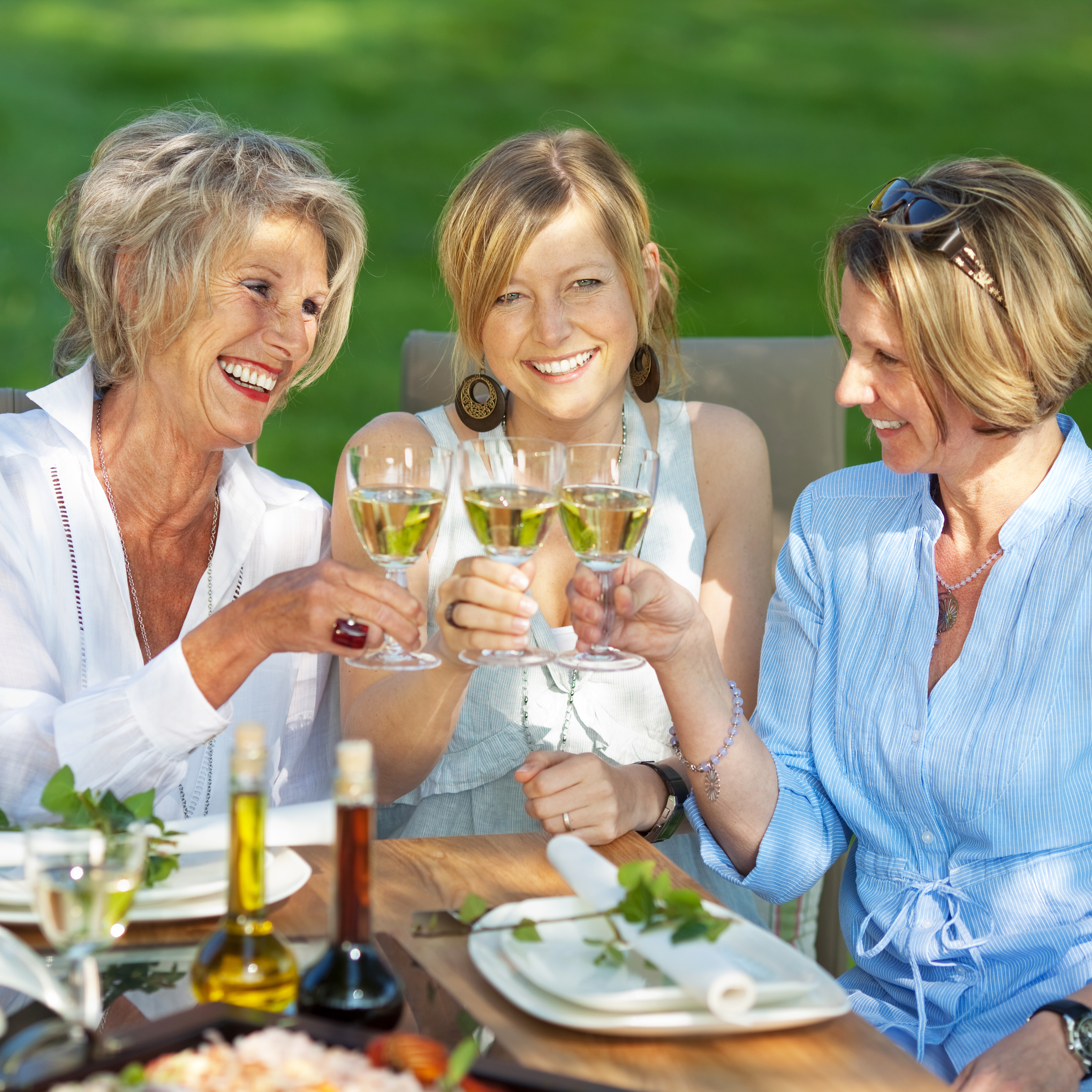 Suwanee Wine Fest Town Center Park October 5th, 2013, BY: Rachel Fasig
Envision taking a stroll around the beautiful Suwanee Town Center Park on a crisp fall afternoon, while sipping an oaky chardonnay or robust burgundy, listening to live bluegrass music, sharing tasting notes and savoring a variety of fruit and cheese pairings. Imagine traveling through various wine regions and tasting wines from around the world without needing a passport or dealing with the hassle of airport security. This dream can become a reality on October 5, 2013.
Presented by the nationally renowned and beautiful Georgia winery, Château Élan, and brought to you by the same group who organizes the Suwanee American Craft Beer Fest, is the first Suwanee Wine Festival. After three successful years of the Suwanee Beer Fest, organizers decided wine lovers deserve a celebration too; and it is one you don't want to miss.
The event will take place from 1:00 p.m. to 5:00p.m., Oct. 5, 2013 at Suwanee Town Center Park. Tickets are expected to sell out and can be purchased in advance at suwaneewinefest.com for a discounted rate of $55 for general admission and $110 for VIP access.
Festival attendees will taste wines from their favorite Georgia wineries, including: Château Élan, Wolf Mountain Winery, Three Sisters Vineyards, Habersham Winery and Frogtown Cellars, to name a few. Town Center Park will be mapped out by country, with more than 250 wines from Italy, Spain, France, Australia, the U.S., and more. As you move around the park, through various wine regions, Fresh Market Suwanee will provide samples of delicious hors d'oeuvres, cheese and fruit that pair perfectly with your wine palate. Suwanee's Beverage Superstore is hand-selecting all 250+ wines from local, Georgia, national and international wineries and will provide wine education sessions at the event. Their wine experts are working night and day to provide the best quality wines on the market for festival attendees.
All General Admission ticket holders will taste unlimited wines from around the world, complimentary samples provided by The Fresh Market, food from top local restaurants for purchase, live entertainment and more!
VIP access is hosted by Atlanta Classic Cars, who will have luxury vehicles on display. VIP tickets are limited and include a private dining and tasting tent, wine educational sessions, goody bags and more!
Safe Driving is a priority and local lawyer, Jeff Pruitt, will sponsor the Designated Driver program at the festival. DD tickets include access to the festival (without wine tasting), live entertainment, food and a complimentary bottle of water. Various taxi services will also be available.
Organizers of the 2013 Suwanee Wine Festival are excited to announce that a portion of all proceeds will benefit Annandale Village in Suwanee. Annandale Village is the number one rated skilled nursing center in the state of Georgia whose sole purpose is providing progressive life assistance to adults with developmental disabilities. Keith Fenton, chief development and marketing officer, said proceeds from the event will support the organization's Fee Assistance Program, which allows the opportunity to provide a comprehensive range of programs and services for individuals and families that would otherwise have little to no access to available services.
Riding on the success of the Suwanee Beer Fest, the Suwanee Wine Fest is bound to draw thousands of wine drinkers from around the metro Atlanta area, so be sure to snag tickets now while they're available. We can't wait to see you there!