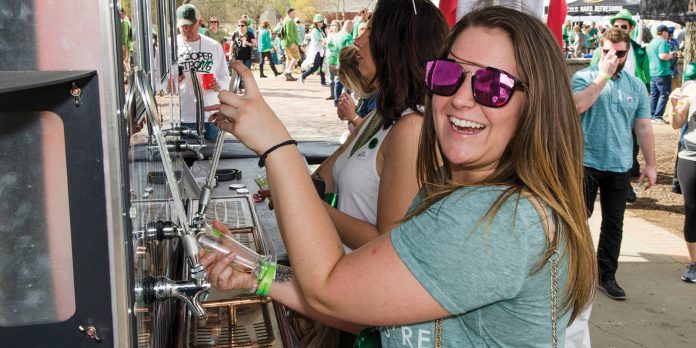 A new date. A new theme. Suwanee's favorite festival returns to Town Center Park on June 26, 2021.
PRESENTED BY SYMPHONY APARTMENT HOMES
This year, the festival USA Today named "One of the Top 10 Beer Festivals in the Country" will set up shop in June, which means a temporary new theme is in order. Since the new date is just around the corner from the Fourth of July, event organizers landed on a red, white and blue theme celebrating the good ol' U.S.A. Pack up the St. Paddy's gear and store it away for 2022, then get ready to arrive at this year's fest dressed in your best America-themed get-ups — think Uncle Sam, stars and stripes, American flags, and so much more. Get creative! After all, there's nothing quite like drinking a cold American brew in the summertime.
Each year festival organizers work to one-up the previous year's event, and that will be no exception for the 2021 festival — especially since this one is two years in the making. Attendees can expect all of the festival mainstays they've come to love, including samples of more than 350 craft beers; the return of the Georgia Brew Battle; fun and games, such as Giant Jenga, Peach State Cornhole, Giant Beer Pong, axe throwing and more; live entertainment and vendor booths; as well as the VIP Experience, featuring exclusive beer pours, catering by Marlow's Tavern, and a private tent and restrooms for VIP ticket holders. There's even a special plan in place for those dubbed "Super Supporters" who have held on to their tickets since the original 2020 date. And don't worry, plans are in place for a cooling station to help festival-goers beat the heat. So be sure to mark your calendar for June 26, then flip through the next few pages for a handy guide to the 2021 Suwanee American Craft Beer Festival.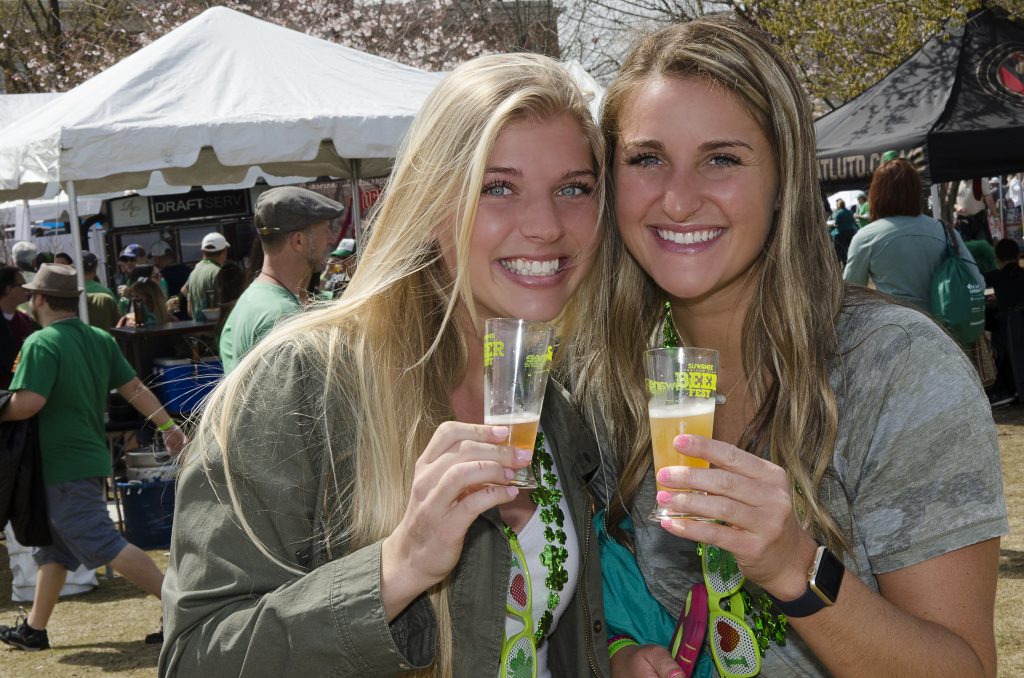 New this year!
Super Supporter Tent
Festival organizers have come up with a special way to say thank you to ticket holders who have held onto their tickets since the original 2020 festival date. Dubbed "Super Supporters," these individuals will have a tent dedicated especially to them. Please note, the Super Supporter Tent is separate from VIP.
The Super Supporter tent will feature:
• Exclusive beer tastings.
• Suwanee Beer Fest swag.
• Supporter "survival area" with sunglasses, sunscreen, bottled water and treats to help beat the summer heat.
Staying Cool
Suwanee Beer Fest has partnered with some awesome sponsors to help make sure their attendees stay cool during the festival. Attendees can get out of the heat for a moment at the Margaritaville "License to Chill" Island or at the Classic Tents and Events misting station. Grab a sip of water, stand in front of the misting fans, and don't forget to reapply that sunscreen!
5 Georgia Breweries Making Their SBF Debut: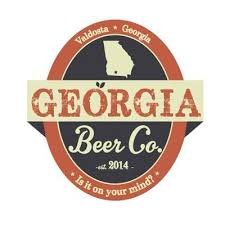 Georgia Beer Co.
Known as "Georgia's Southernmost Brewery," Georgia Beer Co. is a brewery and taproom in Valdosta that specializes in seasonal ales, stouts and IPAs using locally sourced ingredients. They brew most of their beers true to traditional style, but with as many Georgia-grown ingredients as they can get their hands on.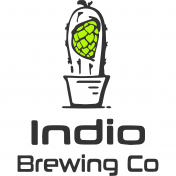 Indio Brewing
A family and friends operated microbrewery located in Sugar Hill owned by husband and wife team Jonathan and Betsy. Indio is dedicated to taking a break from social norms while brewing up a diverse selection of great craft beers.

Tantrum Brewing
Family owned and operated brewery located in the North Georgia mountains that started as a single dream of creating a community around beer. They are passionate about making beer better while upholding the values of hard work, family and community. See page 64 for their brewery spotlight.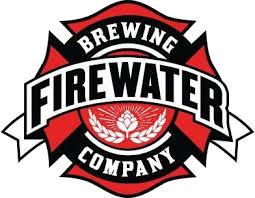 Firewater Brewing Company
Firewater is a firefighter owned and operated start-up brewery located in Kennesaw who loves beer and making their community happy.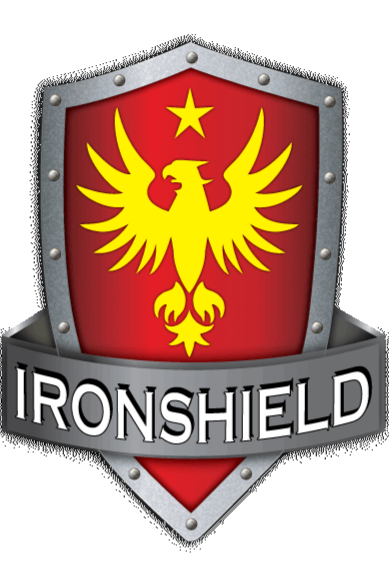 Ironshield Brewing
A new brewery located in Lawrenceville that specializes in European style beer in a taproom reminiscent of a German beer hall. The team at Ironshield have more than 30 years of experience, and they bring that knowledge to crafting beers for the heroes and legends among us.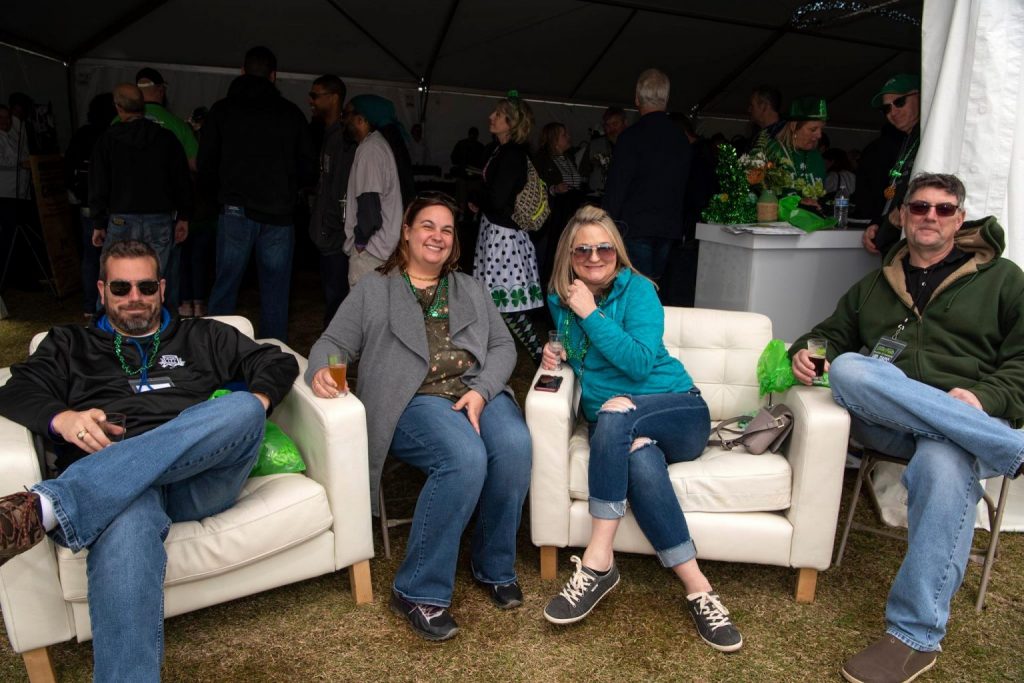 The VIP Experience
The VIP Experience continues to be bigger and better each year and always sells out the first day tickets go on sale. Dimensional Design, a local design and branding firm, returns as a sponsor of the VIP tent and has partnered with organizers to bring a one-of-a-kind experience to the festival. From beautiful floral arrangements from Suwanee Towne Florist to Dimensional Design's high-end finishings, the VIP tent is the place to be if you're a true beer connoisseur. Featuring more than 30 beers, including one-offs, casks, specialty brews and more, this exclusive festival experience is one not to be missed. Marlow's Tavern, known for featuring the "best of the best" in American tavern fare, is also returning with a unique menu designed just for VIP patrons.
Drink for a Good Cause
Suwanee Beer Fest organizers are dedicated to giving back and supporting the community. Year after year they have donated thousands of dollars to local charities and Slippery When Wet, the ultimate Bon Jovi tribute band, will headline the 2021 festival. organizations in the Suwanee community. This year a portion of festival proceeds will benefit Cooper's Crew, a Suwanee-based organization created in honor of Cooper O'Brien, who lost his battle to a rare form of cancer at the young age of 14. Cooper's Crew provides funding for research and development to find a cure for childhood cancer as well as scholarships for young men and women facing challenging circumstances.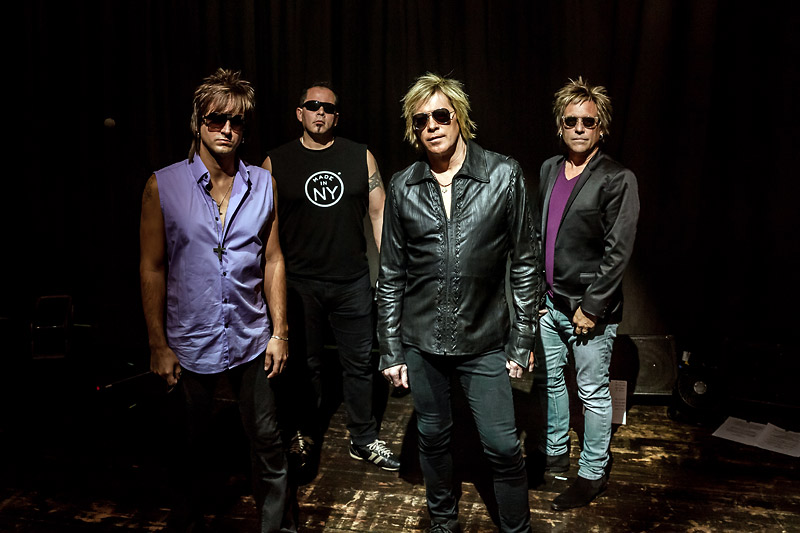 Live Entertainment
What could make sipping on samples of craft beer even better? Live music, of course! This year, the ultimate Bon Jovi tribute band, Slippery When Wet, will grace the Suwanee Beer Fest main stage from 3-5 p.m. Slippery When Wet has played over 1,600 shows throughout the U.S. alone and has traveled to Africa, Mexico, Singapore, Puerto Rico, Honduras and the Dominican Republic. They have headlined on over 60 cruises on the Royal Caribbean cruise line. Their drive, musical ability, showmanship and dedication to duplicating the Bon Jovi live experience simply cannot be outdone. Opening the live music will be Dunwoody, Georgia's own Sucker Punch, performing from 1-3 p.m.
Founded in 2017, Sucker Punch has quickly ascended to the top ranks of '90s tribute bands in the Atlanta area. While the band considers '90s rock hits as its "bread-and-butter," they will venture into any modern decade to pull hard-hitting rock tunes. From Zeppelin to Rage, Blink to Metallica and Green Day to 311, these fellas bring talent, energy and a rock-show mentality to every event they play.
Fun & Games
This year's festival games will be bigger and better than ever — literally. In addition to the return of everyone's favorite beer drinking activities — Giant Jenga and Peach State Cornhole — festival organizers have also added Giant (and we mean GIANT) beer pong and mobile axe throwing to the mix! Axecessive Entertainment will be on site with their mobile axe throwing cages, giving attendees a chance to (safely) test out their axe throwing skills. So grab a beer, your best pong partner, and maybe even an axe or two, and get ready for some friendly competition! Just don't spill your beer!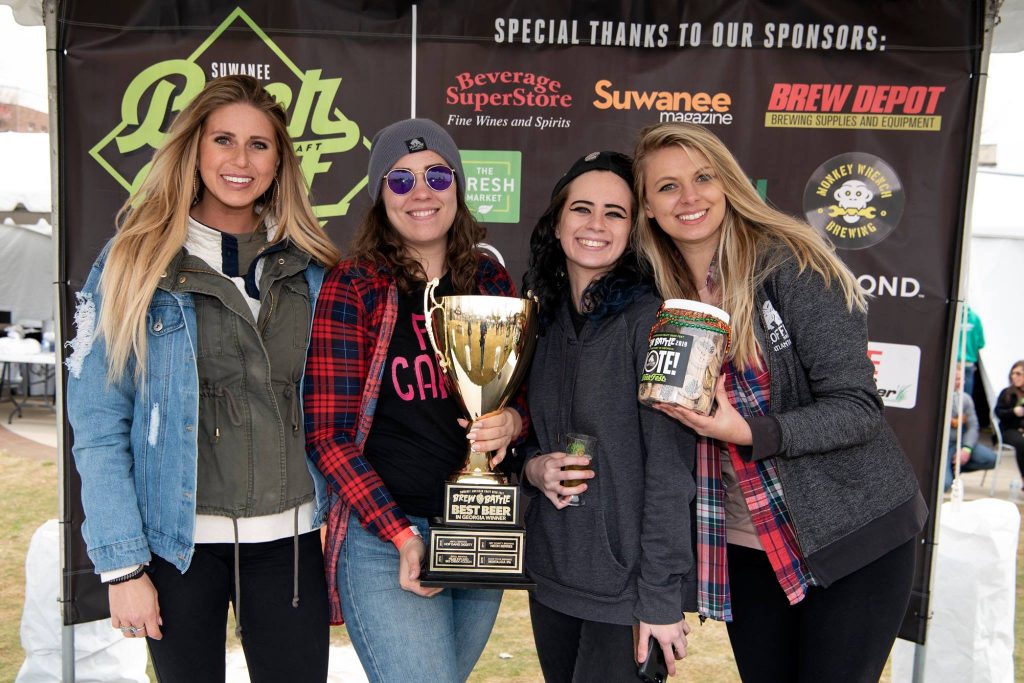 Georgia Brew Battle
Each year, Suwanee Beer Fest puts the power in the people's hands when selecting their annual Georgia Brew Battle winner. Local breweries will offer up their most popular brews and compete for the title of Georgia's Best Beer. Festival attendees will receive a voting token when entering the festival that they can use to cast their vote with their favorite brewery after sampling their beers in the Georgia Beer Garden. The winner will take the coveted Golden Cup Trophy back to their taproom where it will reside until next year's fest. May the best brew win!
Past winners:
2019: Scofflaw Brewing Co., F***K Cancer
2018: Slow Pour Brewing, Nostalgia IPA
2017: Dry County Brewing Co., Neon Berries
2016: Jekyll Brewing, Big Creek Pear
2015: Jekyll Brewing, Hop Dang Diggity