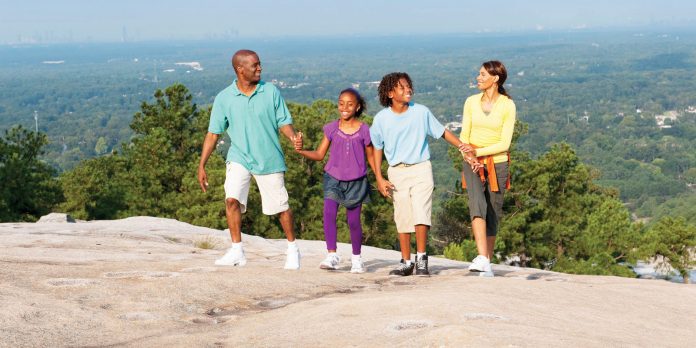 School's out and the kids are getting antsy, so it's time to plan some summer adventures! For this year's Summer Adventure Guide, we've listed a number of ways to explore adventures near and far (how about 14,000 feet in the air?!) that are fun for the whole family. From kayaking and ziplines to mingling with dinosaurs and royalty, our guide has something for everyone. Summer is here, so make the most of it!

STONE MOUNTAIN PARK
Home to the world's largest freestanding piece of exposed granite, Stone Mountain Park includes family-friendly attractions, historical sites, two hotels, Georgia's largest campground, special festivals, championship golf courses, and expansive natural woodlands with hiking trails. Minutes from downtown Atlanta, Stone Mountain Park is directly off U.S Highway 78 and is easily accessible.
Summer Light Show Experience the all-new Summer Light Show starting Memorial Day Weekend. The show includes state-of-the-art digital video technology, enhanced lasers and lights, immersive music, huge flame effects, more fireworks, and 250 color-changing drones. This magnificent display of light and sound will transport you to another world!
Park Attractions Park attractions include Dinosaur Explore, Scenic Railroad, Adventure Mini- Golf, Geyser Towers, Skyride, and more. Admission is included with an Attractions Ticket or annual Mountain Membership. Plan your visit now for a summer to remember.
For additional information and to purchase tickets, visit StoneMountainPark.com.
---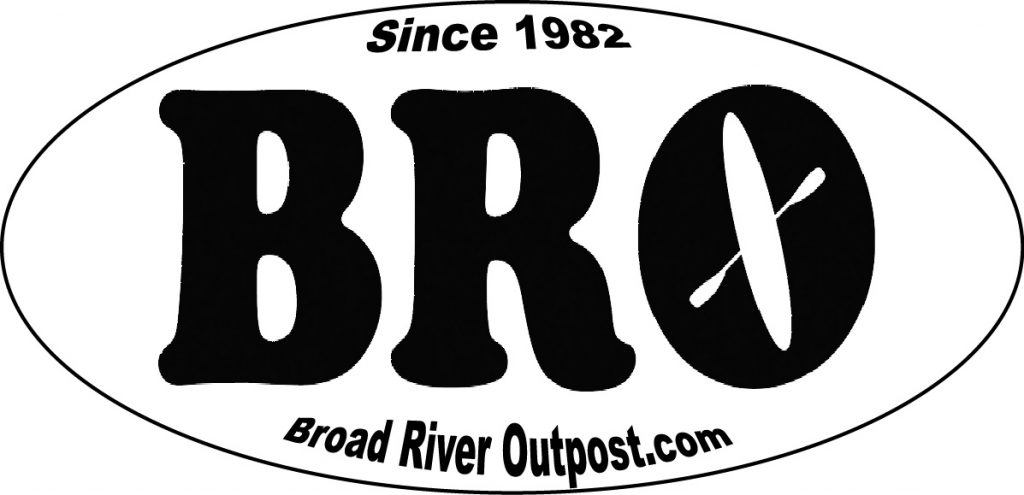 BROAD RIVER OUTPOST
Georgia's Broad River Outpost offers kayak and canoe rentals with two floats. The first is a mild and scenic float on the "Upper" (section 1) with moving water through shallow shoals. The second option is the Wet and Wild "Lower" (section 2) with fun beginner whitewater containing four large shoals with Class II rapids and calmer waters in between.
Bring small coolers only. NO glass or guns allowed. Open March through October. Phone reservations required.
For more information call 706-795-3242 or visit BroadRiverOutpost.com.
---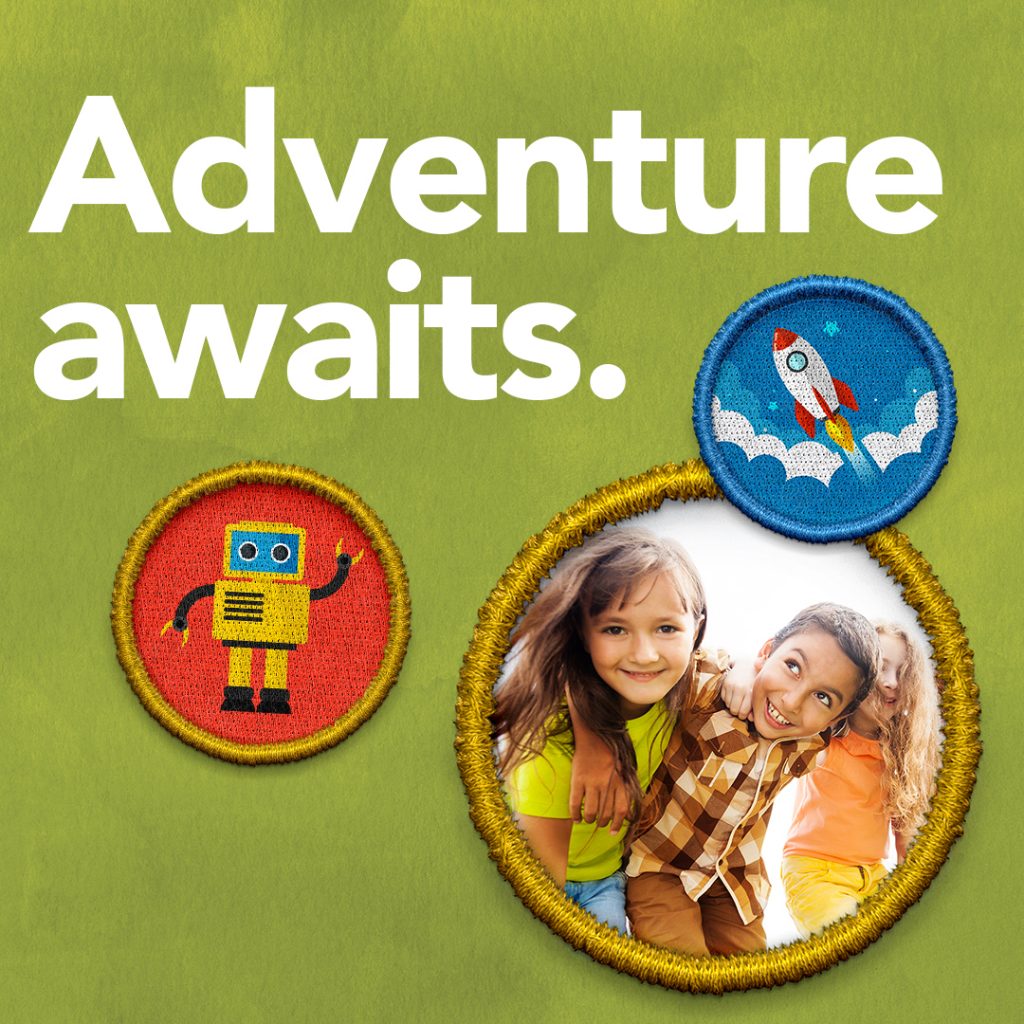 PRIMROSE ADVENTURE CLUB
At Primrose School Summer Adventure Club, learning meets fun. Children are naturally curious and love to explore, discover and create. To encourage this adventurous spirit, Primrose education experts use innovative insights from current research to implement design thinking and STEM-based learning (science, technology, engineering and mathematics) into every day of Summer Adventure Club. This helps to ensure that children have a summer that's not only full of learning, but full of fun as well. Every day, your child will take on adventures as they play, learn new skills, and make friends. They will explore hands-on activities, including sports, robotics, and more, that encourage them to think outside the box with creativity, compassion, and resourcefulness.
2050 Lawrenceville-Suwanee Road, Suwanee GA 30024 | 770-963-1491
Email: Office4@PrimroseSuwanee.com
PrimroseSchools.com/Blog/Summer- Adventure-Awaits-at-Primrose
---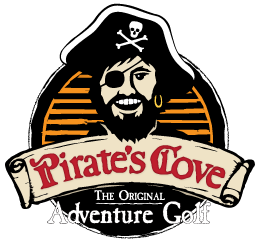 PIRATE'S COVE ADVENTURE GOLF
Putt your way through mysterious mountain caves, over footbridges and under cascading waterfalls! Swashbuckling fun for the whole family! Pirate's Cove specializes in group outings and birthday parties. They are open year-round, weather permitting. Fun for all ages!
3380 Venture Parkway Duluth, GA 30096   770-623-1184
---

SKYDIVE SPACELAND ATLANTA
Jump out of a perfectly good airplane from up to 14,000 feet! Family-owned and operated Skydive Spaceland Atlanta is a completely remodeled skydiving center located just 55 miles northwest of Atlanta. Experience the thrill of a lifetime by freefalling at 120 mph, then deploy your own parachute to slow down and enjoy the gorgeous North Georgia hill country from above! Skydive Spaceland offers group rates as well as $50 off for military (active and retired), first responders (police/fire/EMS), and healthcare workers. Instant online gift certificates are available. Once you've tasted the thrill of skydiving, keep it going by getting licensed to skydive solo — Skydive Spaceland is one of the world's most progressive skydiving training centers!
1195 Grady Road, Rockmart, GA   770-748-2200
---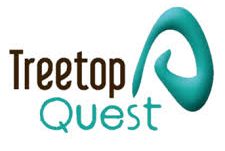 TREETOP QUEST ADVENTURE PARKS
The two metro-Atlanta Treetop Quest adventure parks offer a welcomed escape from the hustle and bustle of everyday life. Tucked into the forests of Buford (at the Environmental and Heritage Center) and Dunwoody (inside Brook Run Park), both locations are conveniently located for an adventure close to home. The parks feature a multitude of treetop elements including ziplines, sky bridges, Tarzan swings, cargo nets and other obstacles. Treetop Quest boasts a "challenge by choice" motto so participants can climb at their comfort level. Courses start low and easier for kids as young as 4 and advance gradually, reaching heights of 60 feet with challenging obstacles for adults. During the entire course participants wear a harness and use a belay system that stays connected to the lifeline.
The Gwinnett park in Buford also features a free-fall from the end of a course and Level 5 for the boldest climbers. The most loved zip-lines are 200 feet long and are sure to summon the excited adventurer out of the whole family, sullen teenagers included! Leave your screens for a few hours and enjoy some time with friends and family immersed in nature. TreeTop Quest is open weekends from March through November and daily during summer.
Gwinnett: 2020 Clean Water Drive, Buford, 404-277-6113, gwinnett@treetopquest.com
Dunwoody: 2341 Peeler Road, Dunwoody, 770-365-0356, dunwoody@treetopquest.com
---

GEORGIA RENAISSANCE FESTIVAL
Travel back in time to 16th century England. The Georgia Renaissance Festival features more than 150 artisan craft shoppes, 10 stages of endless entertainment, wonderful pubs and taverns, plus food galore! You'll laugh at the antics of the costumed characters, try your skill at carnival-style games, and enjoy human-powered rides for kids of all ages. Did we mention food? Giant roasted turkey legs, fish and chips, hearty ales, mead, and more – a feast fit for royalty. It's a full day of fun, food, and entertainment for the whole family. Huzzah! The festival takes place Saturdays and Sundays, 10:30 a.m.-6 p.m., thru June 4.
6905 Virlyn B. Smith Road, Fairburn  770-964-8575
---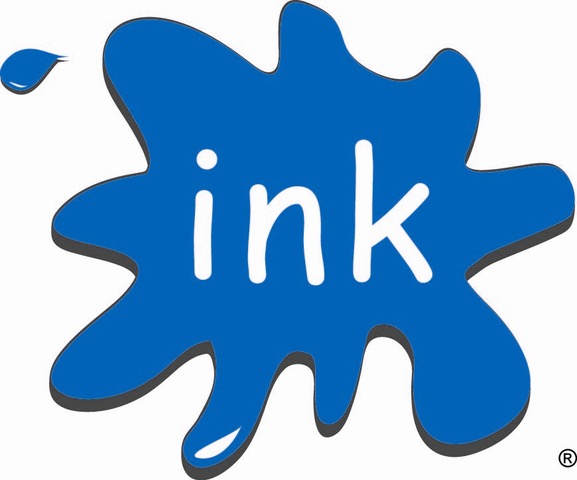 Enjoy Hands-On Learning This Summer at INK
Imagine, create, and explore. Take the family to visit Gainesville's hands-on learning environment at Interactive Neighborhood for Kids. Museum admission is $9 per person and is good for one of its two-hour play blocks. Check out their gift shop and pottery studio for some goodies on your way out. They also offer scheduled group rates and birthday parties if you're planning a group outing or celebration. Hours: Monday- Saturday, 10 a.m.-5 p.m. (Play blocks: 10 a.m.-12 p.m., 12:30- 2:30 p.m. and 3-5 p.m.) Sunday, 12:30-5 p.m. (Play blocks: 12:30- 2:30 p.m. and 3-5 p.m.)
999 Chestnut St. SE, Gainesville, GA   770-536-1900
www.inkfun.org
---