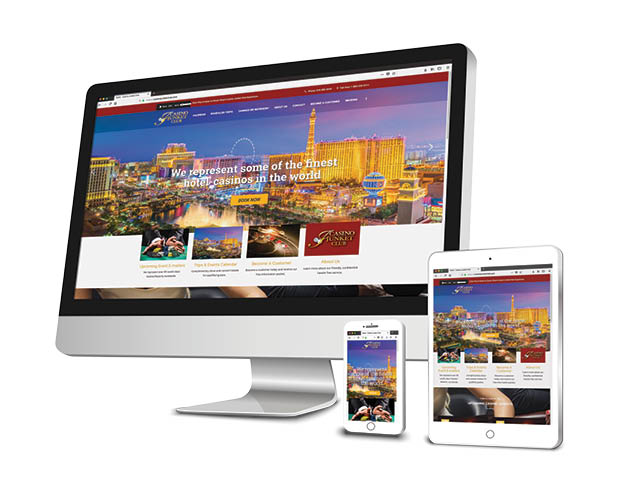 The landscape of the digital world is always changing. New advancements in technology continue to roll out, shifting the direction of web design at the drop of a dime. What was hot last year may be old-fashioned by the time the new year comes around.
By: Alicia Carter
Businesses not only have to adjust their marketing strategies to adapt to the changing landscape, they must also evolve their website to stay relevant. The good news is that even though trends change, a good foundation that can bear the weight of those changing trends is timeless. As we settle into 2018, it's important to take a look at how the digital landscape is starting to shape up. What are the new trends that businesses should add to their digital palette? Here are five web design trends making an impact in 2018.
1. Responsive Design
Having a responsive website is no longer an option, it's a requirement. While a mobile- friendly website will look good on mobile, a responsive website is designed to adapt to all screen sizes, so someone will be able to view it on any device – not just a desktop or smartphone. doesn't, you'll drive customers away. In fact, 62% of companies increased their sales by designing responsive mobile platforms for their websites.
2. Bold Colors
Bold color choices are also top-of- mind with web designers these days. In the past, most designers stuck to web-friendly colors, but 2018 calls for bold color choices to help websites stand out from the pack. Part of this leap toward vibrant color palettes could be due in part to technological advances in monitors and devices that are now better able to reproduce the richer designs. And this design choice is a great way for newer brands to really make a splash and set themselves apart from more traditional brands.
3. Mobile-First Mentality
In 2017, mobile usage finally overtook desktop browsing: 69% of digital media time is now spent on mobile. And this year, Google is rolling out its much-hyped Mobile First Index, which will list the mobile version of websites at the top of search results. So if you don't have a Another reason to adapt a mobile-first mentality: accelerated mobile pages (AMP). AMP is an open-source code that allows websites to load quickly on mobile, and it should be on your must-have list for 2018.
4. Interactive Chat Capability
It's not only important how your website looks and performs, but it's just as important to ensure your site is capable of providing the best user experience possible. In addition to the changing landscape of web design, businesses also need to stay on top of technological advancements that affect their digital marketing. In today's modern world, convenience is king. And what could be a greater convenience to customers than providing them with live chat? competition, it also increases potential ROI, as it has been reported that 63% of customers are more likely to return to a website that offers live chat. While it may not be an easy option for all businesses, it's worth considering, especially if you work in e-commerce.
5. Big Typography
Think about how important headers are to your website. They let visitors know immediately what they are looking at and what your business offers. One way businesses can begin taking advantage of their headers is by using big, bold typography that will convey their message in an impactful way. Using eye-catching fonts will ensure you have control over what visitors focus in on when they land on your site. And since headers are a key element of SEO, it's worth making sure they stand out.
Nowadays, simply having a website isn't enough. Those websites not only need to stand out from their competitors, they also have to put user experience at the top of their priority list. Incorporating good, modern design is the first step to catching visitors' attention, and creating a strong foundation through a mobile- friendly, responsive design is the way to sustain it.