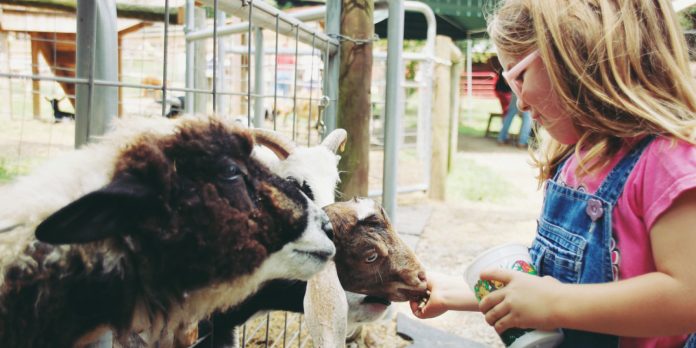 From fainting goats to howling wolves, there's never a dull moment inside Cleveland's North Georgia Zoo, home to more than 400 animals and 80 different species.
By: Lizzy James | Photos Courtesy Of North Georgia Zoo
The North Georgia Zoo & Farm (NGZ), referred to by many as a "zoo like no other" and "my favorite zoo," was first known as an outreach program, Wildlife Wonders – Zoo to You, which started in 1995 and offered unique and hands- on experiences in an effort to raise awareness for animal conservation. After traveling and hosting more than 800 conservation classes a year, Wildlife Wonders opened the 50-acre North Georgia Zoo & Farm in 2010 to give guests an opportunity to come see the animals at one location. In the last 10 years, NGZ has continued to evolve, but its passion for raising awareness for animal conservation remains the same and it continues to offer opportunities for visitors to get up close and personal with the animals.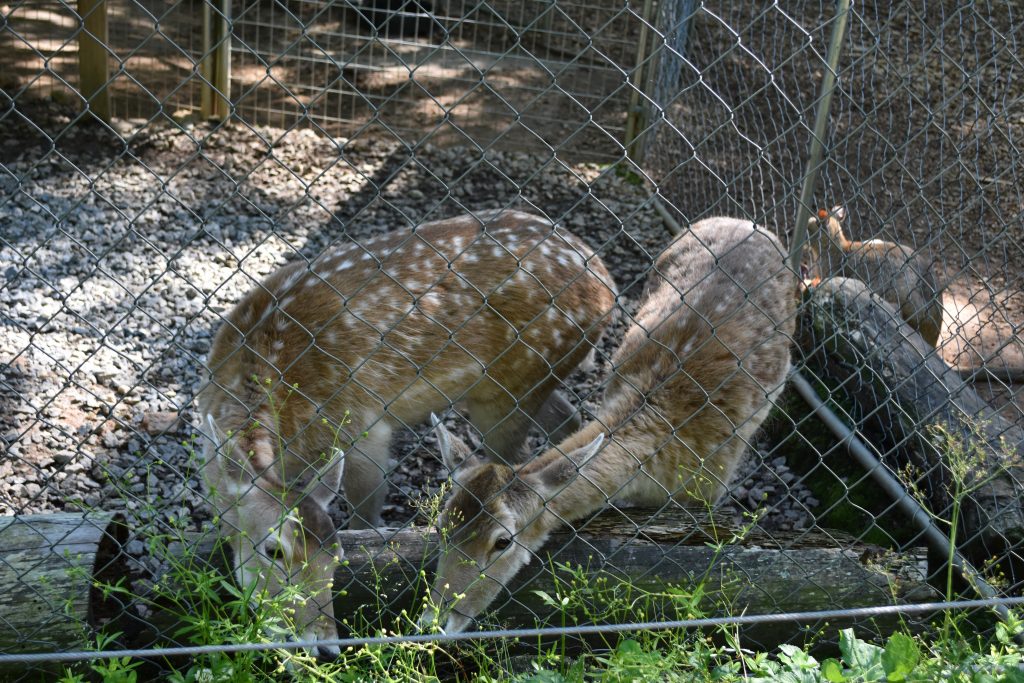 Guided Wildlife Walks
One way the staff works to raise awareness is by taking visitors on Guided Wildlife Walks. These walks are provided during regular business hours and offer a chance for visitors to learn more about cougars, lemurs, kangaroos, wolves and other animals. Visitors even have a chance to see some of the "famous" animals who have made appearances in several Georgia-filmed movies and television shows such as "The Originals," "The Walking Dead" and "Ozark." For the animal lovers who want to take it one step further, the zoo also offers the option to sign up for unique encounters with some of their most popular residents. Enjoy a reptile encounter and get hands-on with everything from alligators to large snakes. Slow down with the sloths and break through some of the myths surrounding these adorable creatures. Head into the kangaroo exhibits to get a closer look at the different kangaroo species, or take a wagon ride to see exotic livestock, learn about the rare breed livestock breeding program, and even feed the camels! The petting zoo and farm animal area is another low-cost option that is great for both kids and adults. Here, visitors are introduced to more than a dozen different farm animals (hello, baby goats!), a giant tortoise, deer, parrots, and even a few camels.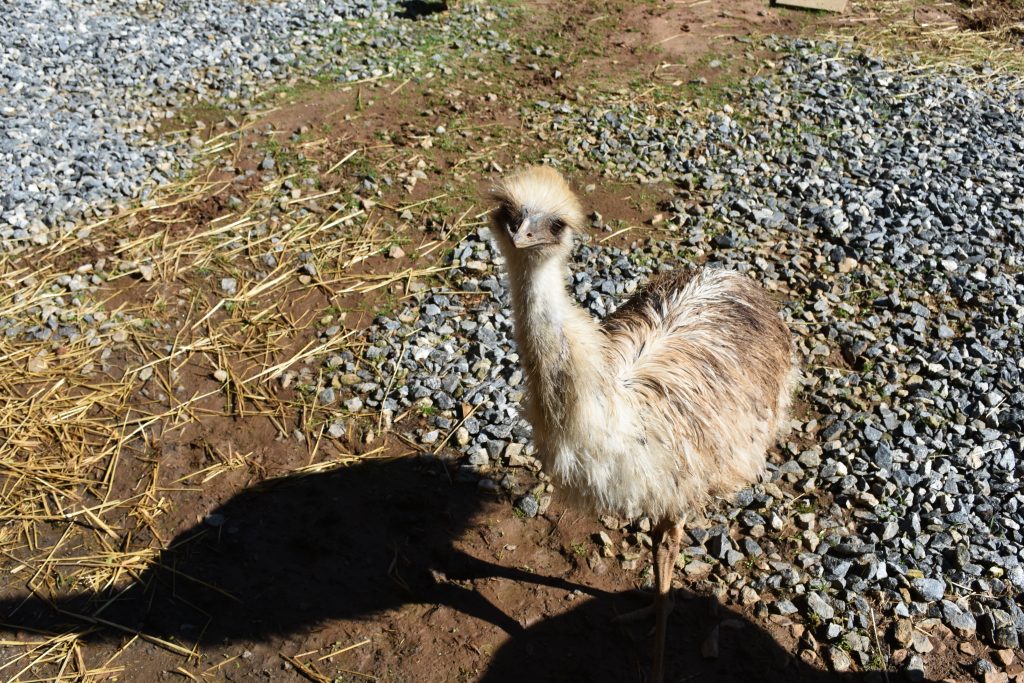 COVID-19 Protocols
Like so many other small businesses, North Georgia Wildlife Park & Zoo has experienced the effects of COVID-19 over the past few months. Typically, its spring and summer seasons are filled with educational programs, where zoo staff take animals to schools, libraries and churches in an effort to teach people about caring and connecting with wildlife. Almost all of these programs were canceled, however, leaving the zoo with the challenge of feeding and caring for hundreds of animals on a restricted budget. "We're a privately owned zoo, so we don't get any kind of government or state funding," says Jeff Powell, North Georgia Zoo's director of operations. "That being said we've had to furlough almost half of our staff." Despite this setback, furloughed staff have continued to volunteer their time to help care for the animals, and community members continue to donate food and money. "It has really been wonderful to see how people have stepped up," Powell says. "A lot of times it's folks we've never met. Some restaurants brought food over, and local deer hunters even contributed venison to help feed the zoo's serval cougar, lynx, and wolves when the grocery stores were low on meat."
In other efforts to keep animal lovers connected, the zoo staff welcomed visitors through virtual encounters, including a series of daily Facebook videos called Wildlife Wonders. The videos featured visits with alligators, camels, and even a one-year-old two- toed sloth. And while those videos were posted for free, the zoo also featured some paid virtual encounters such as one-on-one zookeeper chats where kids were able to ask questions and see their favorite animals from home. In addition to virtual fundraisers, the team launched its Drive-Through Zoo in May. The drive- through is located on the "other side" of the zoo, where visitors can see more than 80 animals, including zebras, camels, water buffalo, warthogs and llamas, as well as farm animals like sheep and goats from the comfort of their vehicle. The drive-through is 100% free, but donations are appreciated and food is available to purchase for the animals, which you can toss to them from your car window.
In the months ahead, the North Georgia Zoo will continue to offer its free Drive-Through Zoo Thursday-Sunday from 10 a.m. to 5 p.m. and is taking reservations for the Wildlife Walk and animal encounters.
"We really do feel like it's not just our zoo, it's everyone's zoo in this area," Powell says. "The people of North Georgia are good-hearted people. We just want to say, 'Thank you.'"
North Georgia Zoo offers specialty tours and animal encounters throughout the year by reservation. Zoo admittance is seasonal and offered on select days. To view dates, prices, options and more visit NorthGeorgiaZoo.com.