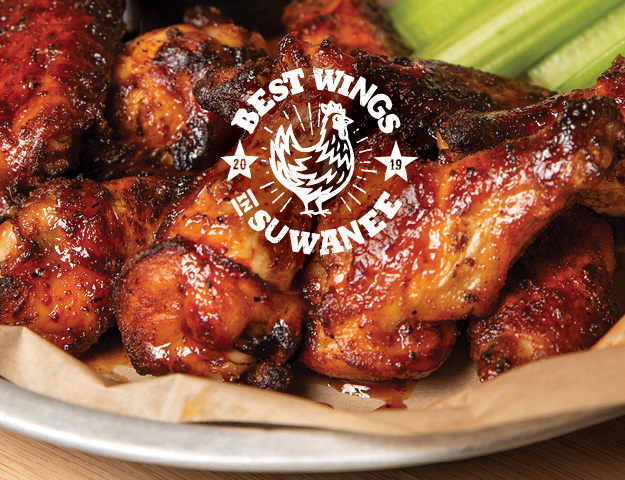 Last year we took on the challenge of finding the best tacos and margaritas in Suwanee, but this year we decided to spice things up and tasked ourselves with finding Suwanee's best chicken wing.
By: Lizzy Kidney | Photos by Karl Lamb

THE CONTEST: Suwanee Magazine invited local restaurants with chicken wings on their menu to participate in our Best Wings in Suwanee contest. In the end, five restaurants pulled through and delivered the biggest, sauciest, most mouthwatering wings to our office. We then gave the task of picking a winner to four distinguished individuals from the greater Atlanta area. We also gave our Suwanee Magazine staff the incredibly difficult task of voting for the "People's Choice Award" winner. When all was said and done, we discovered that Suwanee has some delicious wing options — but in the end, only one could be crowned the winner!

JUDGING CRITERIA: Each wing was judged based on three categories: appearance; taste; and overall impression.
The Judges: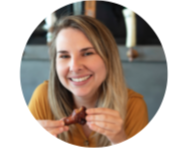 COURTNEY SPIESS, MARKETING AND PR COORDINATOR FOR THE MARIETTA VISITORS BUREAU
Courtney Spiess moved to Atlanta a year and a half ago and is the current Marketing and PR Coordinator for the Marietta Visitors Bureau. In addition to promoting tourism, you will find Courtney coordinating Taste of Marietta, Cobb County's longest running and largest food festival. She loves trying new restaurants in and around metro Atlanta and serves as a volunteer Young Life leader at Marietta High School.
ALICIA CARTER, MANAGING EDITOR SUWANEE MAGAZINE
As managing editor of Suwanee Magazine, Alicia Carter's job is to know the city of Suwanee inside and out, including all of the organizations, people and businesses who call it home. Throughout her 10-year career in media, she's met a number of people doing amazing things, but it wasn't until landing a job at Suwanee Magazine that she experienced the true power of community. In addition to her role with the magazine, Alicia is part of the marketing team behind Suwanee Beer Fest and Suwanee Wine Fest.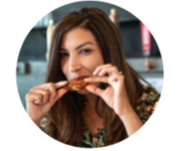 TANYA MENDOZA, GDA PLANNING EDITOR FOX 5/WAGA TV
Tanya Mendoza is an Emmy award-winning journalist who has worked in local news for more than 20 years. She has worked at FOX 5 as the planning editor for "Good Day Atlanta" for 13 years. Mendoza books all guests for the show and also assists in setting up all anchor stories. Through her unique position, she is able to meet A-list guests including actors, recording artists and authors. Mendoza also books all cooking segments and coordinates the Burgers with Buck segment, where she seeks out unique burgers throughout Atlanta for anchor Buck Lanford to feature each week. When she is not at work she is usually at a Zumba or Pilates class. Her long-term goal is to write her own cookbook and travel the world.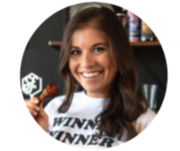 SKYE ESTROFF, MARKETING AND MEDIA MANAGER FOR TASTE OF ATLANTA
Skye Estroff is the marketing and media manager for Atlanta's largest and longest-running food festival, Taste of Atlanta. Skye manages all television, radio and print media relationships in addition to strategizing and planning all social media. She is an Atlanta native, a University of Georgia grad, and an expert in Atlanta's best food. Taste of Atlanta has been Atlanta's premier food and beverage festival for 16 years straight, featuring more than 90 local restaurants. This year's festival is set to take place October 18-20.
---
The wings: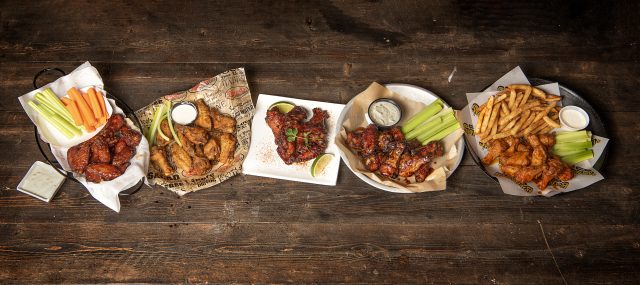 Friends American Grill's House Wings
These wings are fried to a crispy finish and tossed in Friends American Grill's signature Buffalo Cajun Sauce.
JUDGES' COMMENTS: "I love the taste and the nice kick of spice at the end!" "I really liked how these wings were seasoned!"
---
Taco Mac's Beer-Brined Asian Sweet Heat Wings
Recently winning the 40th Annual Taco Mac Wing Competition, these wings are air fried, not oil fried, for a healthy alternative. Brined in Slow Pour Brewery's Lager Jammin', these sweet tasting wings end with a spicy zing.
JUDGES' COMMENTS: "I really liked the unique flavor these wings had!" "I really enjoyed the little crunch and the sweet and spicy combo was a nice touch!"
---
Banana's Kickin' Lemon Pepper Wings
These wings are marinated in a lemon pepper brine and then tossed in a house seasoning mix before frying. Boasting a combination of Buffalo and Lemon Pepper Sauces, these wings are sure to please.
JUDGES' COMMENTS: "The flavor combination is awesome!" "Left me lickin' my fingers!"
---
RUNNER-UP: Spice Wing's Kickin' Bourbon Wings
This special Bourbon sauce is a spiked alternative to the normal buttery hot wings. Starting sweet but ending with a kick, they will leave you wanting more.
JUDGES' COMMENTS: "The sweetness is the bomb! I would definitely order these again!" "Loved the sweetness to this wing! Definitely made it different from the others!"
---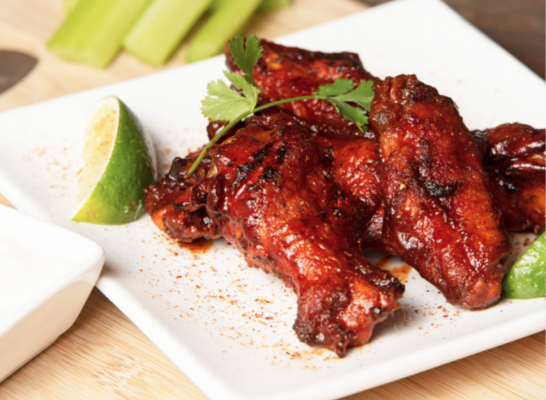 WINNER:
Cheeky Crafty Cantina's Agave Chipotle Lime Wings
These wings are fried to perfection and tossed with a sauce that starts sweet but ends on a spicy note. This succulent sauce is made from scratch with blue agave nectar, smoky chipotle peppers, and fresh lime.
JUDGES' COMMENTS: "The spice is bold yet flavorful!" "They were nicely plated, spicy, and perfectly saucy to where you definitely needed some napkins!"
---
People's Choice results:
WINNER: Cheeky Crafty Cantina's Agave Chipotle Lime Wings
RUNNER-UP: Taco Mac's Beer-Brined Asian Sweet Heat Wings