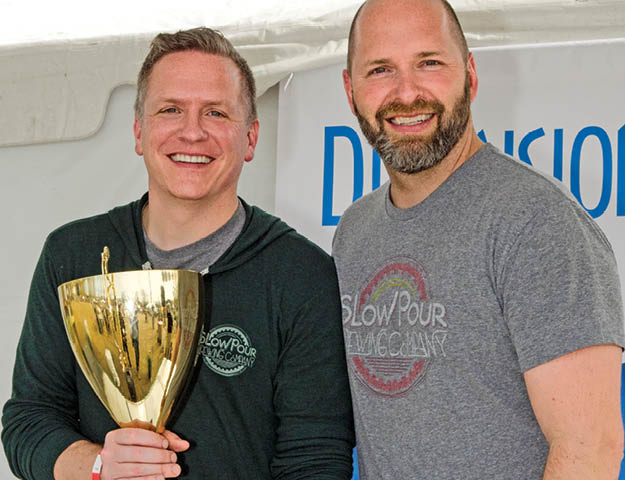 Each year, Suwanee Beer Fest gives power to the people with its annual Georgia Brew Battle, where local breweries put their best beer forward to compete for the title of "Georgia's Best Beer" and an engraved nameplate on the famous golden cup trophy.
This year, festival attendees were each given a wooden token to use to vote for their favorite brew. More than 30 local breweries were vying for that token!
At the end of the day, festival organizers tallied up the votes. It was a close call, but in the end Slow Pour Brewing in Lawrenceville claimed the title and the coveted trophy with their extremely popular, Nostalgia IPA.
The win came just one week after The Fresh Market in Suwanee became the first grocer to sell Slow Pour cans. Slow Pour Brewing will hold the title and display the trophy in their brewery until the 2019 Suwanee Beer Fest.