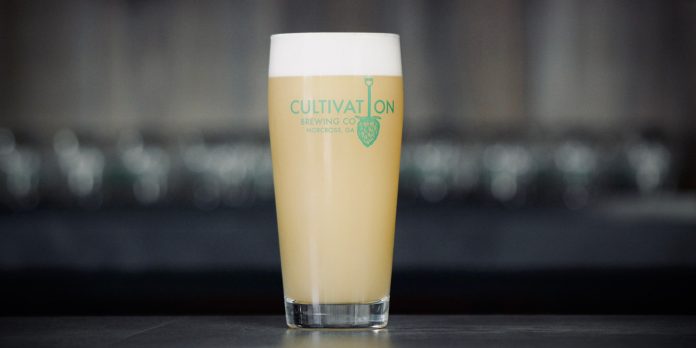 Local homebrewers create a place for the community to build new memories and connections while simultaneously enjoying unique, quality craft beer in downtown Norcross.
By Lizzy James | Photos by Brooke Womack Photography
Cultivation Brewing Co. began when owners Britt, Tate, and Paul bonded over their love of craft beer and desire to develop deep roots in the historically rich area of Norcross. Britt and Paul worked in the area with their landscaping business and wanted the brewery to be a nod to growing and cultivating something from the ground up (hence the name, Cultivation!). Since opening, they have planted the seed of their passions into a place for the community to build new memories and connections while simultaneously enjoying unique, quality-craft recipes.
We had the chance to catch up with co-owner Britt Lancaster to hear more about how Cultivation Brewing Co. is making waves in the Georgia craft beer community.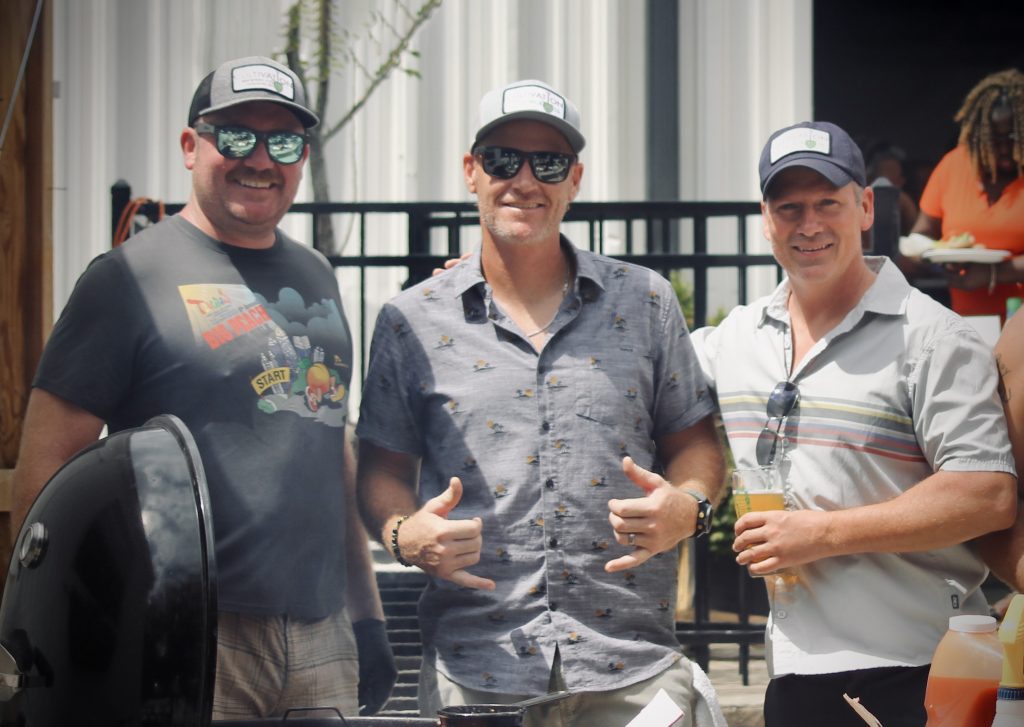 How did you get involved in the craft beer industry?
We entered the craft beer industry because we all had a deep love and passion for craft beer. Like most, we started out homebrewing on the kitchen stove or over a turkey burner and eventually graduated to a larger scale pilot system that we still occasionally use in our brewery today.
Why Norcross?
We have lived within the city limits of Norcross for over 20 years, and have a lot invested in the community. We not only love the city, but we also operate a few other businesses in addition to the brewery here. We saw an opportunity to combine our passion with our community, and bring craft beer to Norcross, because there were essentially zero craft breweries within 10 miles from us.
What is the story behind the name Cultivation?
Our partners have a long background in the green industry and felt the name was a perfect bridge to the beer industry while also paying homage to our roots. Cultivation is a word that honors the process and the details of developing this establishment we call home. It's about how we aim to create and nurture relationships with each person that steps through the door.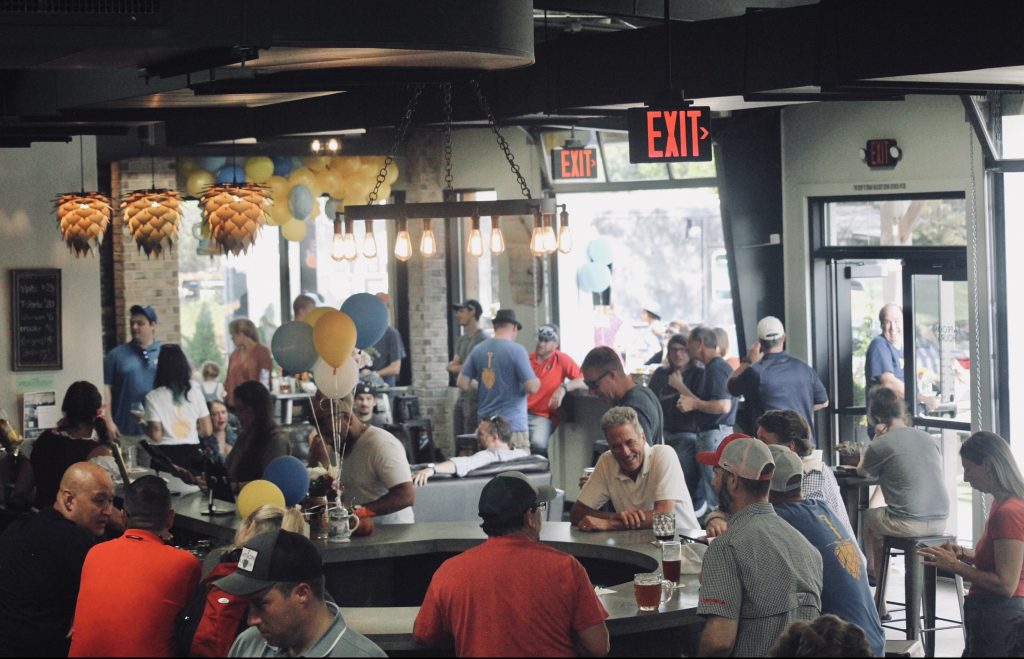 What has the community support been like?
The community support has been nothing short of amazing and very humbling. The relationships and genuine friendships we have created could not be traded for anything. Today, everyone seems to talk about community support and involvement, which could not be more evident than within our brewery and taproom.
What sets Cultivation apart from other Georgia breweries?
The atmosphere of Cultivation is very unique. You can enjoy wonderfully crafted beer among friends, family, youngsters and pets with an open- air concept. Live music, events and food trucks are always a plus. There is something for everyone here, and all are welcome at our brewery.
What is your best seller in the taproom?
Our best sellers include our Chancellor Kolsch Style Ale, any of our freshest IPAs (of course), our Simple Habits Farmhouse Ale, and all of our Fruited Seltzers and Sours. Keep on the lookout for our limited seasonal bottle releases, like Stowaway Barrel Aged RIS and Muscadine Flora blended with local grapes, hand-picked from a local vineyard right here in Norcross.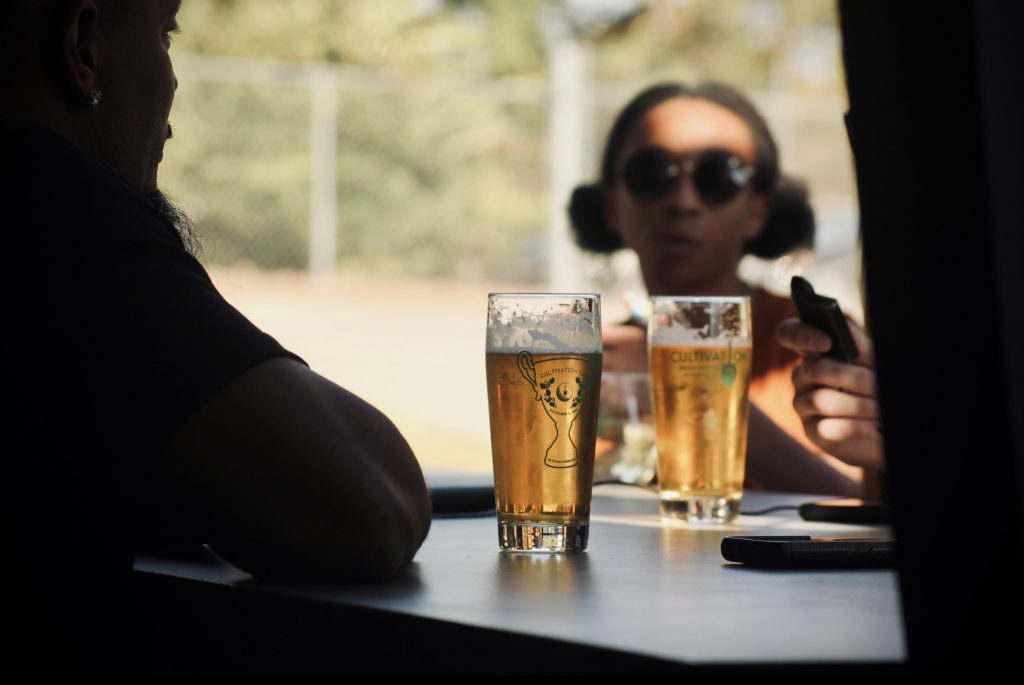 If you could recommend a seasonal beer for people to try this winter what would it be?
I would definitely recommend the Peanut Roaster Peanut Butter Stout or our Stowaway RIS if you're looking for a delicious winter warmer.
Are you currently hosting any events in the taproom?
We host weekly events almost every day of the week. Tuesday evenings we host a community night that features discounted brews served by one of our owners behind the bar. Community has been everything to us since day one, so we wanted to designate a night just for that. We also have food trucks, live music, and trivia during the week as well!
Cultivation Brewing Co. is located at 650 Langford Drive in Norcross. For a complete beer list and to stay up to date on everything Cultivation, visit CultivationBrew.com or follow them on social media.