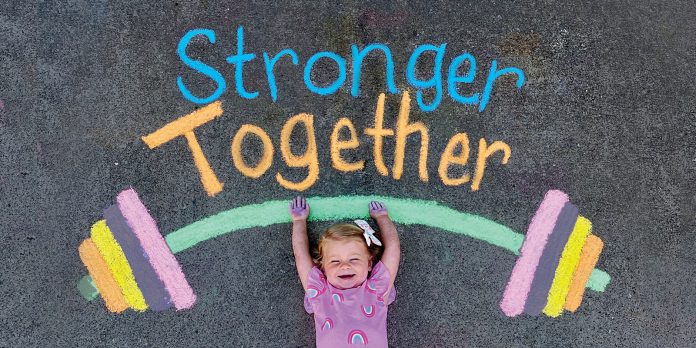 We are proud to get to live, work, and play in a community that rallies to support one another during difficult times. Over the past few months we've been inundated with an overwhelming amount of bad news, so we decided we wanted to share some good news.
In April, we introduced Good News Gwinnett (GNG), a project in which we asked the community to send us their good, uplifting news. We asked for all types of stories, big and small, then we shared those stories via a weekly video "broadcast" on our Facebook page. From essential employees going above and beyond to communities rallying around local businesses, we highlighted all of the good news that has happened in and around our community. Here, we've compiled some of our favorite stories that represent the strength and compassion of our great community.
Charlotte's Chalk Adventures
One Gwinnett family's art project has brought joy nationwide during these difficult times. Suwanee resident Abbey Tucker created #charlotteschalkadventures featuring chalk drawings she drew that feature her youngest daughter, Charlotte, doing fun and creative things like riding roller coasters, dressed up as a Cabbage Patch doll, and more! To see more of Charlotte's Chalk Adventures, visit Facebook.com/AbbeyTucker.
Free Ice Cream For Assisted Living Residents
Tim Cooper, a Sugar Hill resident who frequents Daddy O'Brien's restaurant, started out buying 100 servings of their homemade ice cream and giving it to local emergency medical services workers and Suwanee police officers. When he was looking for another place to donate ice cream from the restaurant, Daddy O'Brien's owner Lori O'Brien suggested the retirement home where her mother lives. O'Brien hadn't been able to see her mother for weeks, as the elderly are at higher risk for catching coronavirus, and she thought some ice cream would cheer up the residents. Cooper and the team were able to provide all 130 residents at the Mansions at Sandy Springs assisted living facility with a free scoop of ice cream. What made it even sweeter? For the first time in weeks, O'Brien was able to stand in the same room as her mom.
Feed Our Heroes Project
To feed the medical professionals on the front lines of the coronavirus pandemic, Lawrenceville's Universal Joint reached a major milestone in its Feed Our Heroes Project. After spending the past several weeks donating meals to Northside Hospital Gwinnett, the restaurant announced it had delivered more than 2,000 meals to hospital staff. The owners accomplished this incredible milestone in just three weeks, and publicized efforts by Atlanta Fire United Youth Soccer Club, which hosted a competition to collect donations for meals, and Mountain View Athletic Association Lacrosse, which donated refunded fees to the restaurants' project. Universal Joint even announced it will be throwing the contributing teams an ice cream party as a thank you once this is all over.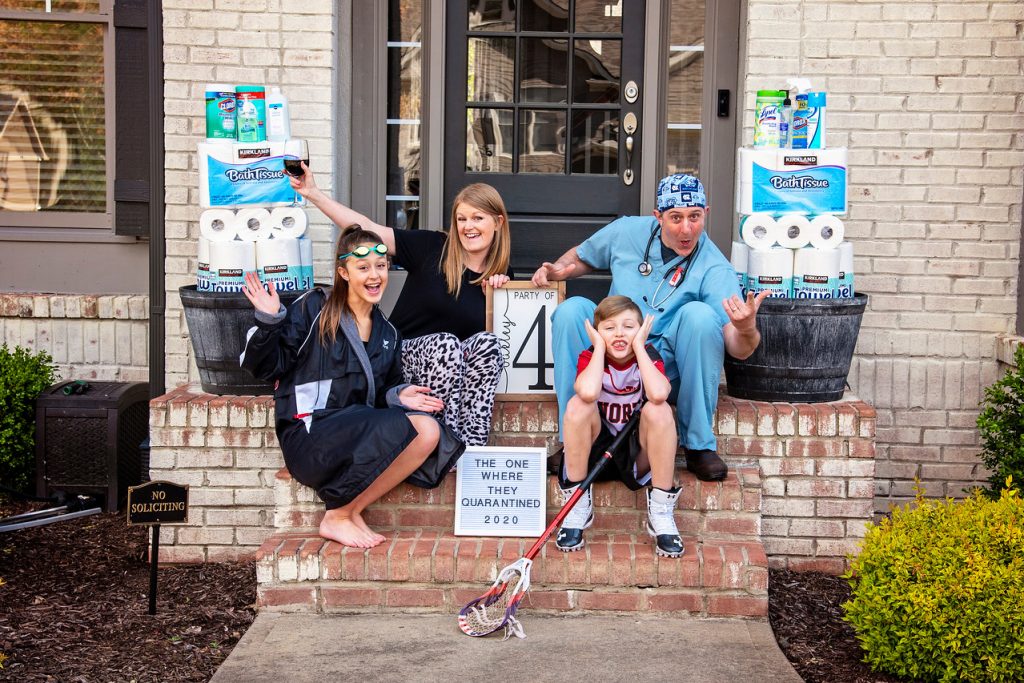 Front Porch Photo Project
Suwanee's Stillscapes Photography Studio offered free photo sessions as part of its Front Porch Project, in which families receive a free front porch photo session but were asked to make a donation to a local charity. Over the course of a few weeks, the studio took photos of almost 300 families and raised $10,000 to be donated to The Giving Kitchen and Fully Furnished Ministries.
North Gwinnett High School Seniors Parade
Although the end of their senior year looked a little different this year, North Gwinnett High School still found a way to celebrate its 2020 graduates. Community members were encouraged to line the streets as a caravan of seniors wearing their caps and gowns drove through a parade route set up throughout the city of Suwanee. Family members and friends made signs, brought cowbells, and cheered as they passed by in an effort to celebrate the class of 2020.
CHOA Nurses Leave To Help Others
When hospitals greatly impacted by COVID-19 put out calls for help, Children's Healthcare of Atlanta nurses responded in a big way. Nearly 100 of its nurses have traveled all over the country, from across the street at Emory to the heart of New York City to help healthcare teams in five states manage surging volumes.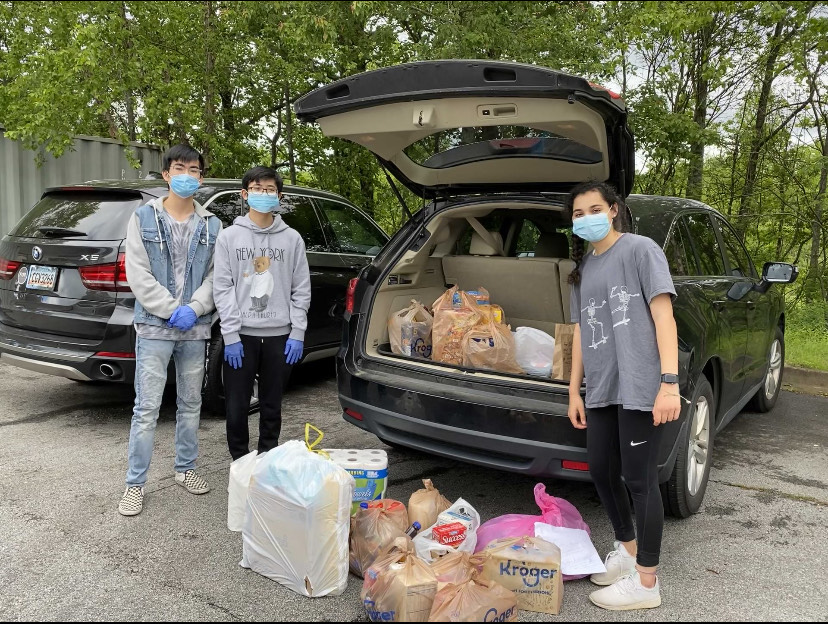 Small Town Big Heart Project
Local North Gwinnett High School student Avery Tam launched the Small Town Big Heart Project in an effort to help community members in need. This project is aimed at alleviating food security problems for those in the community by collecting donations from kind donors and bringing them to the North Gwinnett Co-Op. Avery was overwhelmed by the community's support and has enjoyed watching everyone rally around to help support those in need.
Biscuits for Heroes Feeds Hospital Workers and First Responders
Suwanee-based nonprofit Do Something Incredible partnered with Maple Street Biscuit Company to provide Biscuits for Heroes. With the generous donations of many, they were able to provide 220 lunches to hospitals, police stations, and fire stations all over Gwinnett County. The group also delivered 24 dozen donuts to nearly all of the Gwinnett Fire/EMT stations. They even organized a drive to help stock the shelves of the various food pantries around Gwinnett as well as to provide diapers, wipes and formula to parents who need assistance.
Supporting Health Care Workers
To show their appreciation to the hardworking doctors, nurses, and medical staff who were working around the clock to keep them safe, community members all across the state gathered in their cars outside of local hospitals to pray for the staff and patients inside, as well as organized and dropped off food and other donation items. Tammy Whitworth, a local art teacher at Greater Atlanta Christian School, and her daughter Laura Anne, chalked words of gratitude and encouragement alongside one of Eastside Medical Center's hospital sidewalks to show their support during the COVID-19 pandemic.
Want more good news? We are posting weekly Good News Gwinnett roundups on our website, SuwaneeMagazine. com. Do you have good news to share? Submit it online at SuwaneeMagazine.com/good-news-gwinnett.