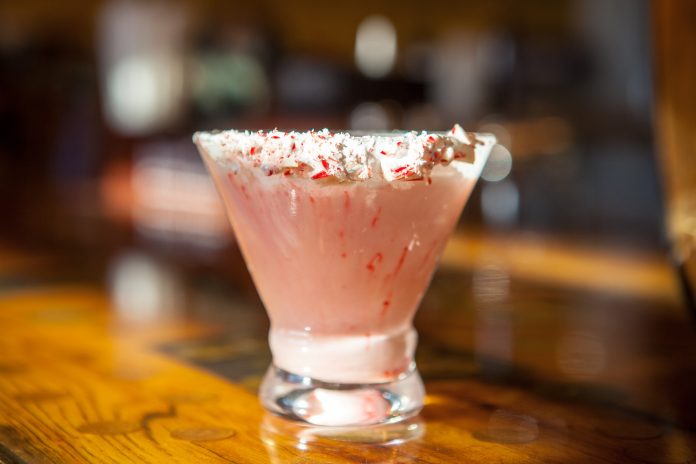 Bare Bones Steakhouse's Beverage Director Barbie Payne serves up tasty hand-crafted cocktails inspired by the holidays and shares a special recipe to recreate at home.
By Alicia Carter | Photos by Gary Dowd and Jaya Lord
Since opening in 2015, downtown Buford's Bare Bones Steakhouse has earned a reputation for preparing some of the best steaks in town. And it's true, Buddy and Gaye Maughon and their team have spoiled patrons with prime-grade cuts of meat served alongside comforting side dishes and starters. (Pro tip: Order the onion rings for the perfect start to your meal.)
In addition to the steaks, Bare Bones also boasts an amazing cocktail menu, spearheaded by Bar Manager Barbie Payne. Barbie has been with the Bare Bones team for four years and took over the bar program a year and half ago. Since then, her love for infusing alcohol with different ingredients has prospered into crafting yummy cocktails for Bare Bones' patrons.
Never one to miss out on a good theme, Barbie lets her creativity shine in her seasonal drinks, which have manifested in red-white-and-blue drinks for the Fourth of July, watermelon-based cocktails to usher in summertime and, perhaps our favorite, Christmas-inspired tipples in flavors like eggnog, peppermint, and hot cocoa. This year, Barbie will celebrate the holiday season at Bare Bones with her tried-and-true yuletide favorites.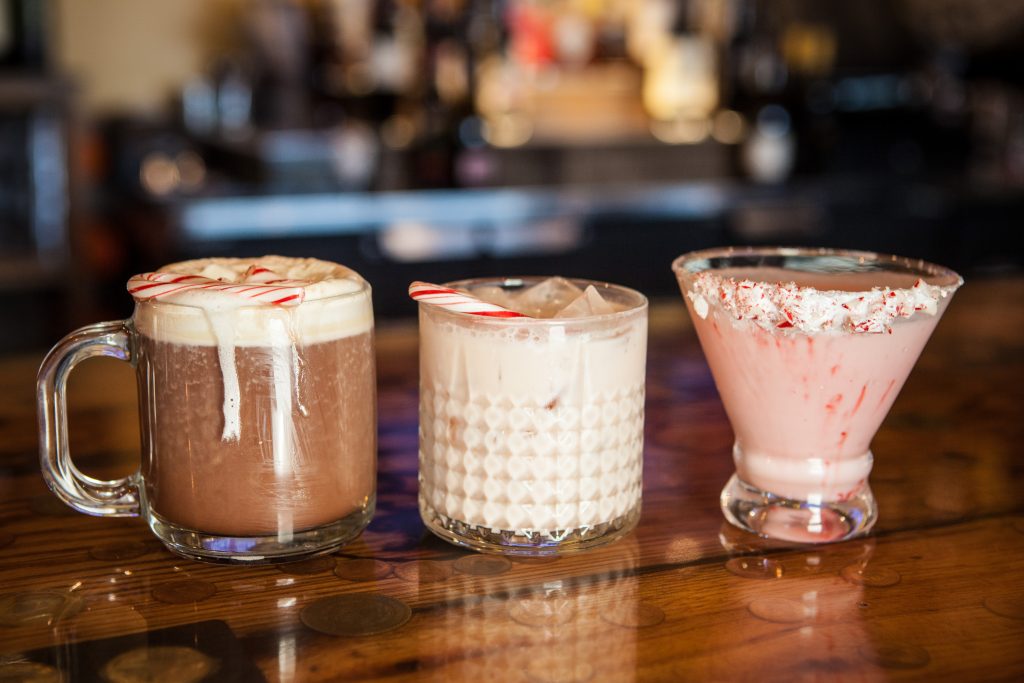 The White Chocolate Candy Cane Martini is made with Grey Goose infused with white chocolate candy cane Hershey Kisses and white Godiva chocolate liqueur with a candy cane rim. The Grey Goose Peppermint Hot Chocolate warms you up with Grey Goose vodka infused with peppermint and hot chocolate topped with whipped cream and a candy cane garnish. The classic Peppermint White Russian is made with Grey Goose vodka infused with peppermint and mixed with a little cream and Bailey's. And perhaps the most seasonal of them all, the Bare Bones Eggnog is created with Jim Beam Myer's rum.
Be sure to visit Bare Bones this season to indulge in what we think are the perfect drinks to fuel your holiday shopping! They are also sure to banish any remaining humbug thoughts and replace them with a heart three sizes larger ready to give in to the holiday spirit — or in this case, holiday spirits. But before we get to all things merry and bright, Barbie has a gift for our readers with a classic cocktail recipe perfect for November, when fall leaves, fresh baked pies and Thanksgiving gatherings take center stage. Barbie's Caramel Apple Martini is a delicious treat to kick off the beginning of the most wonderful time of the year. Cheers!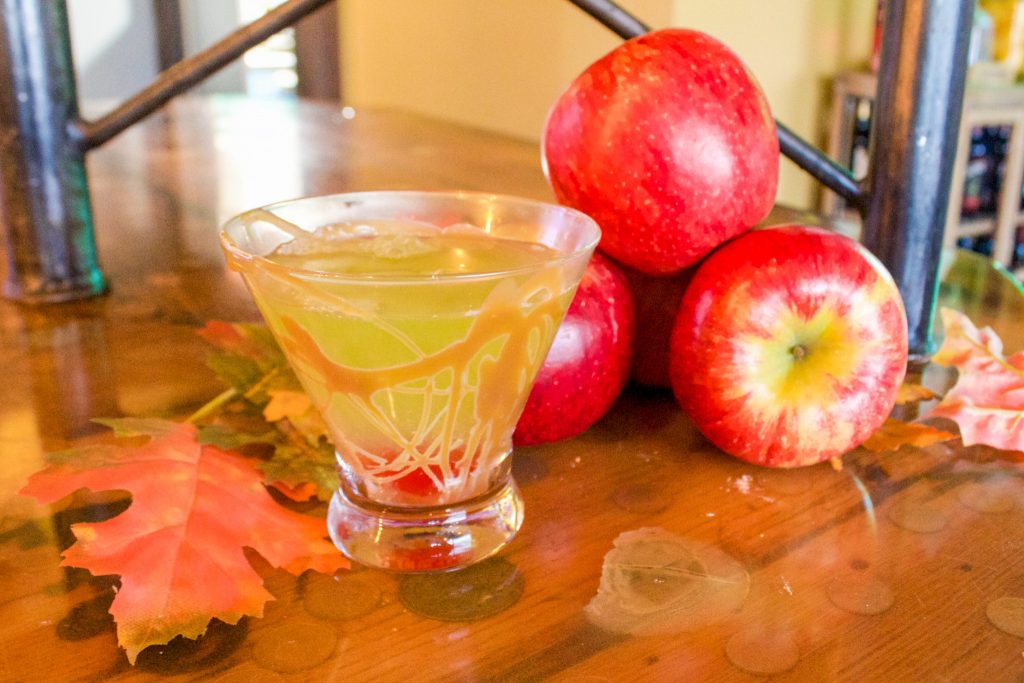 Caramel Apple Martini
Ingredients
• 1 1⁄2 ounces Bare Bones Vodka or apple-flavored vodka
• 1 1⁄2 ounces sour apple liqueur
• 1⁄2 ounce freshly squeezed lemon
• Caramel sauce
• Cherry, for garnish
Instructions
Take a cold martini glass and drizzle caramel sauce inside. Set aside martini glass. In a cocktail shaker filled with ice, combine vodka, apple liqueur and lemon juice. Shake until well chilled and pour into the prepared martini glass. Garnish with a cherry.