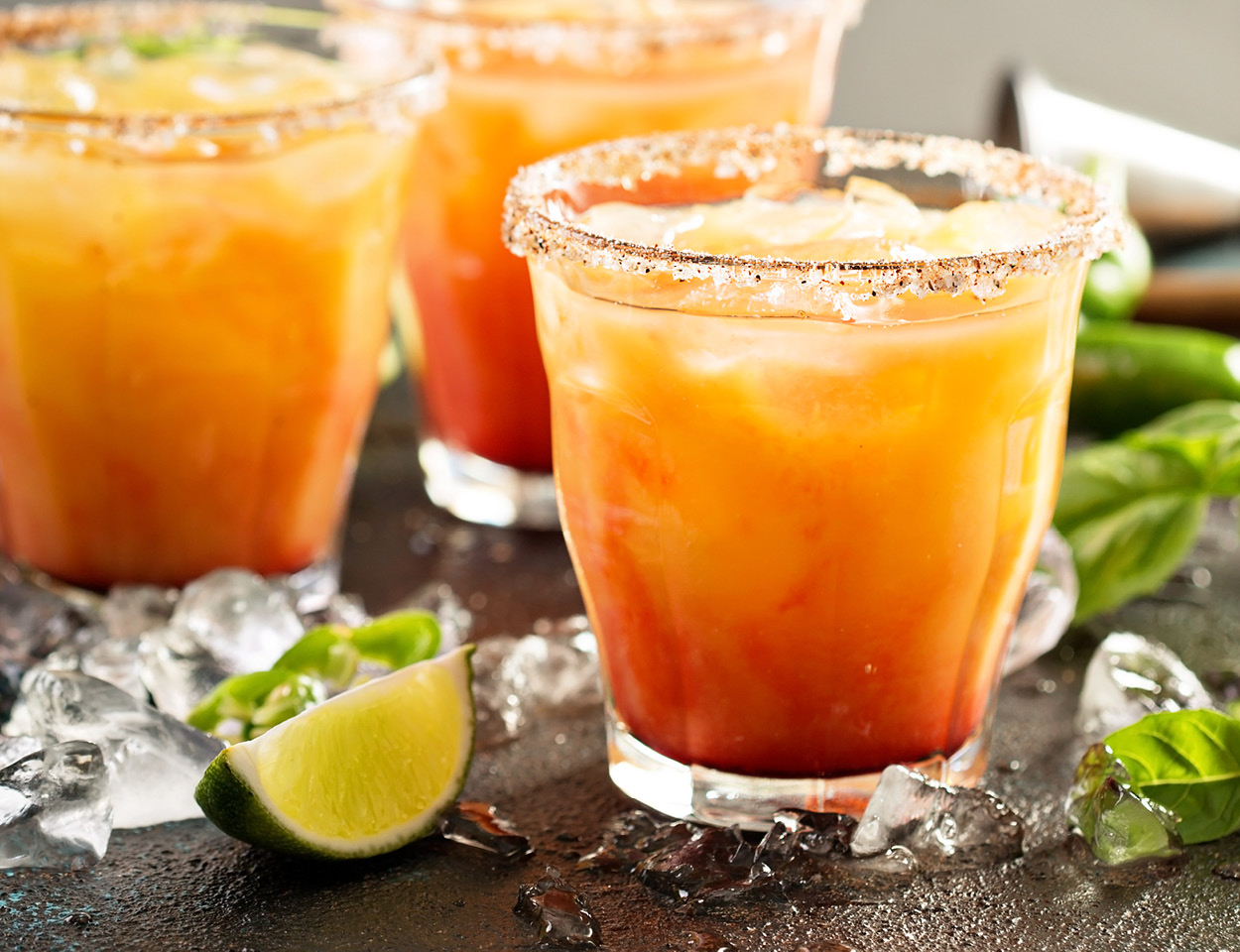 CELEBRATE CINCO DE MAYO WITH ONE OF THESE FIVE CREATIVE MARGARITA RECIPES FROM BEVERAGE SUPERSTORE!
By: Claire Addison, Beverage Manager at Beverage Superstore Grayson
Is there anything that calls to mind summer more than a fresh, cold margarita? As with many of the classic cocktails, the origin story of this drink is almost as fuzzy as your head the next morning, but one thing is for sure: Summer isn't summer without your fair share of these amazing drinks. One of the beauties of this beast is that everyone has their own recipe, and just like fried chicken, everyone's is a little different. The basics are always the same, but the creativity shines in the unexpected flavor combinations that will complement the quality ingredients used.
---
Let's start with the basics. Always use a quality tequila. Period. There's no getting around it. The best tequilas are usually hand-harvested and roasted from 100% agave. The agave plant is from the lily family and looks like a giant prickly aloe vera that grows to large sizes. The heart of the plant is harvested and roasted to produce the liquor that we know as tequila. At Beverage SuperStore, we are always looking for the best products, and we've selected our very own Maestro Dobel Diamond Tequila barrel. This barrel is unique to our store and is one of the best you will ever taste. Try it in these amazing cocktails!
So, let's get crafting! The basic recipe for a margarita is 2 ounces of Blanco or Silver tequila, 1 ounce fresh lime juice, 1/2 ounce orange liquor, and a 1/2 ounce agave syrup. Combine all the ingredients, shake, and pour over ice. You can rim your glass with salt or sugar and throw in a lime wheel. That's it! No muss, no fuss. Now, onward to some creative flavor combinations!
---
CUCUMBER JALAPEÑO MARGARITA
■ 3 slices peeled and seeded cucumber
■ 3 slices seeded fresh jalapeño
■ 2 ounces tequila
■ 1 ounce fresh lime juice
This amazing combination has all the heat of your favorite salsa combined with cucumber to cool the heat and keep you sipping all day long. Make sure to seed your cucumber after you peel it to prevent the drink from getting too overloaded with pulp. Muddle the cucumber slices with the jalapeño and pour the tequila on top. Add the fresh lime juice, shake, and pour over ice. Serve with a slice of lime.
---
FRENCH MARGARITA
■ 2 ounces tequila
■ 1 ounce fresh lime juice
■ 1/2 ounce orange liquor
■ 1/2 ounce raspberry liquor
Try this upscale remix with a sugar rim! Add all ingredients and shake, then pour over ice in a sugar-rimmed glass. Garnish with fresh raspberries and a lime wedge.
---
PEACH MARGARITA
■ 1/2 cup fresh, ripe peaches
■ 2 ounces tequila ■ 1 ounces fresh lime juice
■ 1/2 ounce agave nectar
What's more fitting for Georgia summers than drinks made with our favorite stone fruit? Make sure your peaches are nice and ripe! Muddle the peaches with the tequila, then add the remaining ingredients and shake. Pour over ice and serve with a sugared rim. For an added flair, top it with prosecco or sparkling water.
---
BEER MARGARITA
■ 2 ounces tequila
■ 1 ounce fresh lime juice
■ 1/2 ounce orange liquor
■ 1/2 ounce agave nectar
■ Mexican lager
Your neighborhood taco spot probably has something like this on its menu. Why not just recreate it at home? Add all ingredients except the lager in a glass and shake. Pour over ice, and top with the lager. Salt is optional, lime is not.