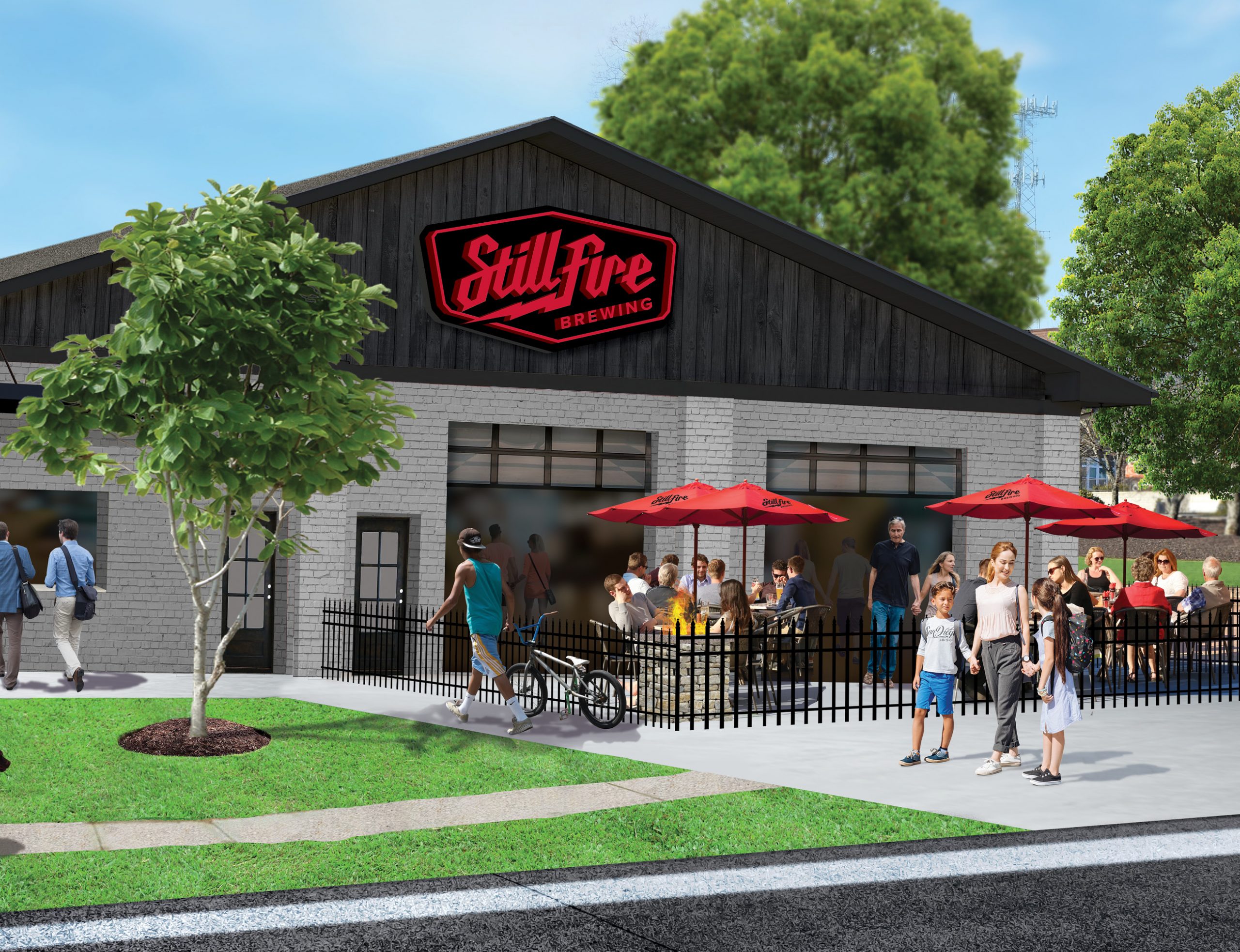 The creators behind Suwanee Beer Fest announce their plans for a new brewery and taproom in the heart of downtown Suwanee
By: Lizzy Kidney
What started as a vision from Randall and Angela Veugeler, founders of Suwanee Beer Fest and Suwanee Magazine, and John Bisges, UGA grad and local business leader and his wife, Lori, a real estate executive, will soon develop into StillFire Brewing, a new 20-barrel brewery and taproom set to begin construction this May near Town Center Park. The couples both had a passion for craft beer, and each separately had toyed with the idea of opening their own brewery. But, it wasn't until John visited Randall and Angela at their marketing agency in downtown Buford three years ago that the possibility of opening a brewery began to feel like a reality. "John mentioned how our office building resembled a brewery and we got to talking about our shared passion and the need for a brewery in Suwanee," Randall said. The seed for StillFire was planted and the team set about finding a location for their new venture.
The Veugelers have overseen eight successful Suwanee American Craft Beer Festivals at Town Center Park (with the ninth annual event taking place March 16, 2019), so they knew that being located close to Town Center Park was a must. This May the group will begin construction with a planned opening this Fall!
Suwanee Magazine recently caught up with Randall and John to learn more about the community-focused brewery, how it fits into the local craft beer scene, and what StillFire brews we can expect to preview at this year's Suwanee Beer Fest.
Suwanee Magazine: What made you decide to open a brewery in Suwanee?
Randall Veugeler: Because we were tired of all the other cities in Georgia having all the fun. Suwanee is awesome and we want everyone to know it. That's why my wife and I decided to produce Suwanee Magazine, put on Suwanee Beer Fest here and why we are building our brewery here. StillFire will be owned and operated by people who genuinely love the Suwanee area. We live here. Our friends live here. Our kids go to school here. Every year at the beer fest, people tell me that it is their favorite day of the year, and it became obvious to us that the community with the largest craft beer fest in Georgia needed a year-round craft brewing experience. We want to build a place that will make Suwanee proud. This is for the people that have supported Suwanee Magazine and our festivals for all of these years. This is our thank you to the community we love and are proud to call home.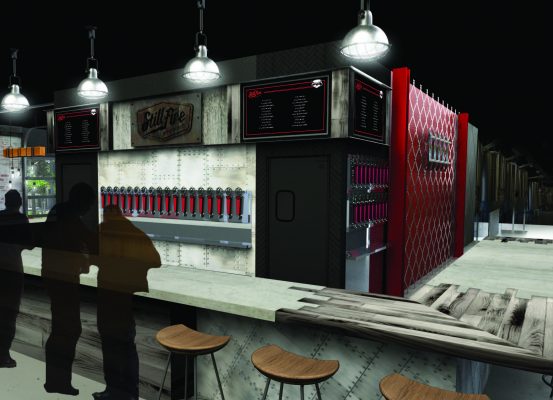 SM: What are your plans for construction and when can Suwanee residents expect you to be open?
John Bisges: We will begin construction on May 1st. The plan is to build a high-end industrial-style taproom that will feature an always-changing selection of 18 original craft beers on tap. The city has an open container policy in the park so beer will also be available to carry out by the glass or six-pack at our to-go window. We will have an outdoor patio and an adjoining green space where customers can bring their children and dogs to play cornhole and other games and enjoy live music. We will serve non-alcoholic craft root beer for the kids. We are setting aside a kitchen area for future expansion but in the meantime customers can order food from on-site food trucks or area restaurants and get it delivered to the brewery. There will be a space available for event rentals and brewery tours offered during specific hours. We expect to be open to the public in early fall – just in time for Georgia football!
SM: Why the name StillFire?
Randall: My partner, John and I both had the same dream of one day owning a brewery after college, but then life happened – we both got married, had kids and started businesses and went on with our lives. When we met and started talking we discovered we both still had that fire to open a brewery. Us meeting and sharing our dream with each other was the spark we both needed to get off our butts and do something about it. When we were thinking about the name, we came back to the idea that we still had that fire after all those years. We thought StillFire was a cool name but that it also had a message that resonated with our plans for the brewery. We want StillFire to be a place that can spark conversations that can lead others to find what they are truly passionate about and to find the courage to act on those passions. That spark is symbolized in our logo and in our tagline "Find YOUR Fire."
SM: Can you tell us a little bit about your brewers?
John: Our brewmaster, Phil Farrell, has been brewing for more than 20 years and has brewed or assisted in a batch at several breweries including Sierra Nevada, Rogue, Full Sail, Wrecking Bar and 5 Seasons to name a few. As a Grand Master beer judge, he judges beer at all of the world's most prestigious contests, including the Great American Beer Festival, the Great British Beer Festival, and the World Beer Cup. In fact, he is one of the top 10 ranked Beer Judge Certification Program judges in the world, and is currently serving as their Vice President. He also serves on the Board of Governors for the American Homebrewers Association. In 2011 he won the Wynkoop Beer Drinker of the Year title for his knowledge of everything beer earning himself beer for life at Wynkoop Brewing in Colorado. He is also the only homebrewer to win a gold medal at the US Open, beating all the commercial breweries in his category.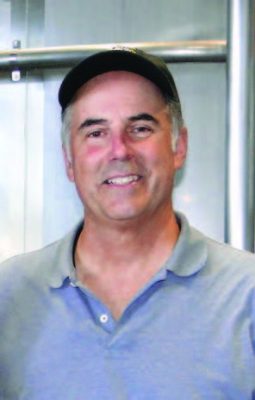 With credentials like that, we knew his beer was going to be good but he has consistently blown us away during the past year as he has been developing new and exciting recipes to offer at StillFire. Our head brewer, Walt Wooden (or "Walt Gyver" as we call him), is no slouch, either. He has been home brewing since 1990 and has several incredible beers he is eager to share with the community. Trust us, everyone is going to find their new favorite beer(s) at StillFire Brewing.
Randall: I met Phil through Suwanee Beer Fest. He has been one of the judges for Suwanee Beer Fest's annual homebrew contest for the past 7 years. I have tried hundreds of commercial beers over the years of putting on the festival but my favorite beers have been brewed by Phil. I knew he was always being approached about joining a brewery but for some reason he had turned everyone down. I took a long shot and called and told him about our plans. He said he was retiring from his job as a pilot in the near future and was looking for a different opportunity so the stars had aligned and it was the perfect timing for the call. I never thought in my wildest dreams we could have someone of his caliber on board. We are honored to have him as our brewmaster and excited to share his talents with the community. He and our head brewer Walt (whose beers I have been enjoying for 10+ years) make a perfect team – both are creative visionaries who love experimenting and love seeing the smiles on people's faces when they try one of their beers.
SM: How do you think StillFire will fit into the local craft beer scene?
John: Our distribution of canned beers through retail locations and kegs at local restaurants will be extremely limited at first and I don't see us expanding our footprint outside of Gwinnett initially. The primary focus of our brewery will be building a place that can become more than just a resident watering hole, but instead, a treasured local institution. We want Suwanee to be a thriving community. We see the taproom as a place where people from all walks of life can come by, enjoy a pint and spend time with friends or make new ones.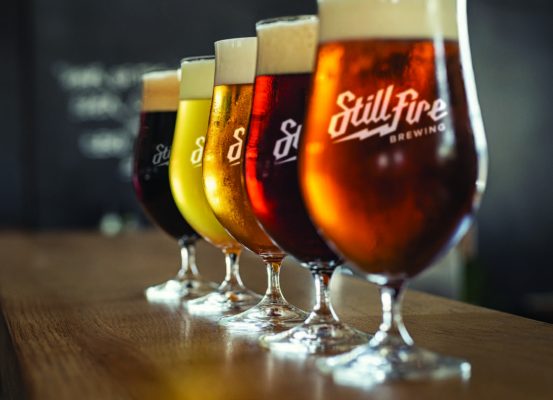 Randall: The thing I love most about Suwanee Beer Fest is how the town comes together to share in the experience. I see grandparents, parents and their adult kids all having a great time together. One of the reasons we are excited about our location is that we will be near the new Solis apartments and the Heartis senior-living center that is opening soon. We love the idea of young and old getting together. We plan to create a warm and welcoming atmosphere with large community tables that can help people of all ages feel connected to one another. As for the beers, they will be incredible. We will feature well-made, drinkable beers for the customer who wants a social experience with friends and more speciality and innovative beers like barrel- aged stouts, imperial IPAs, sours and other beers with robust flavor profiles for the die-hard beer aficionado. We will never stop pushing ourselves to stay creative.
SM: Why do you describe the brewery as "community-focused"?
Randall: Giving back to the community is very important to us. We are very proud of the fact that our festivals have donated over $100,000 to Suwanee non-profits like Annandale Village and Cooper's Crew. At the brewery we will continue this practice. Giving back to the community is a priority for us. We believe that is how community ties are built and strengthened.
---