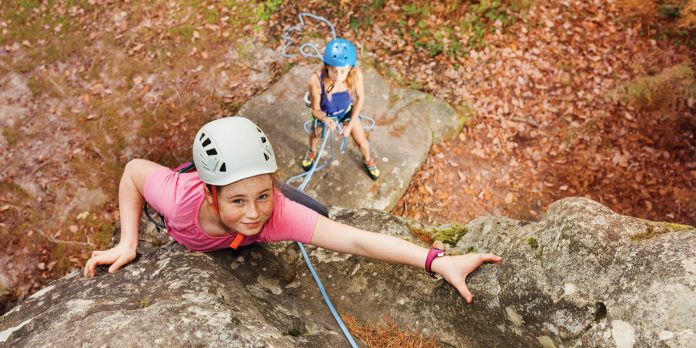 Scratching your head on what to do with the kiddos this summer? Don't panic! Our annual Summer Camp Guide is jam-packed with local camps that will cater to all of your child's interests — and even teach them a new skill or two! From sports camps to nature, science, art camps and more, our guide is a handy resource for keeping the kids happy and occupied during summer vacation.

Recharge Your Summer with Camp Invention!
Spark your kid's creativity and confidence with the new Camp Invention® program, Recharge! Campers in grades K-6 will collaborate in hands-on activities exploring fun STEM concepts by taking apart their own microphone, exploring solar-powered crickets and more! Visit invent.org/local to secure your spot and save!
800-968-4332 | Invent.org/camp
---
Take Flight with Aviation Summer Camp
Open to youth ages 12-18. A one-of-a-kind experience with an introduction to all things aviation with hands-on projects and experiences. Aviation Summer Camp's professional pilots, engineers and educators provide a rewarding experience for any youth interested in aviation. Camp dates June 14-18.
770-630-8567 | EAA690.org | Email Gay Roberts at: researcher.r@comcast.net
---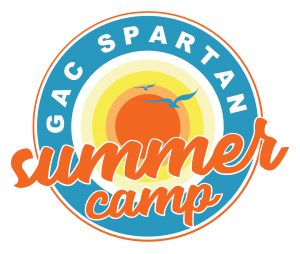 Active Play, Enriching Experiences and True Relationships at GAC Spartan Summer Camp
From day camp to dozens of specialty camps, GAC offers something for every camper from the age of 3 to 18. Sign up today: GreaterAtlantaChristian.org/summer-camp. Questions? Email summercamp@greateratlantachristian.org or call 770-243-2275.
770-243-2275 | GreaterAtlantaChristian.org/summer-camp
---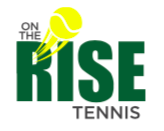 Up Your Child's Game with On the Rise Tennis
Coach Kip Cobb and the staff of On The Rise Tennis Summer Camps have over 25 years of coaching experience and are USPTA1 Certified. Players ages 6-15 years and all abilities welcome. There is a 6:1 player/coach ratio, with the camp being held in Suwanee's Village Grove neighborhood. HALF DAY CAMPS: 9am-noon (Friday pizza party noon-1pm). Price includes: t-shirt, bag and water bottle.
CAMP DATES: June 1st-June 4th ($240 per player); June 7th-11th ($300 per player); June 21st-25th ($300 per player); June 28th-July 2nd ($300 per player)
404-754-2955 | OnTheRiseTennis.net | Email Coach Kipp at: Kipcobb10s@gmail.com
---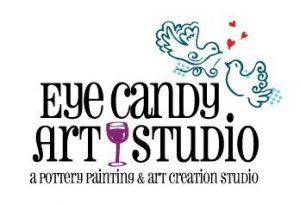 Create One-of-a-Kind Art Projects with Eye Candy Art Studio
Eye Candy Art Studio Summer Art Camp explores different art mediums, such as clay sculpture, glass fusion, tie-dye, canvas and pottery painting, and much more! Located in historic downtown Duluth. Perfect for ages 6+, $190/week or $45/day. Monday-Friday, 10am-2pm. Free Eye Candy shirt with full week enrollment.
678-714-5683 | EyeCandyArtStudio.net
---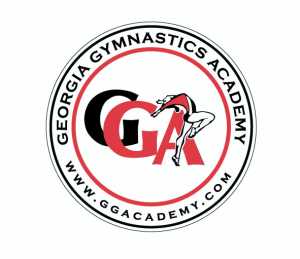 Your Child Will Flip Over GGA Gymnastics Summer Camp
Open to boys and girls ages 4 to 13. Camp will run Tuesday, June 1st through Friday, July 30th. The GGA camp experience includes structured gymnastics instruction and recreational games and activities. Half-day and full-day sessions are available.
770-945-3424 | GGAcademy.com
---
i9 Sports, The Way Youth Sports Should Be.
Offering summer, multi-sport camps, as well as summer evening and Saturday leagues and clinics, i9 Sports focuses on FUN! i9 Sports will exceed your expectations by providing convenient, organized, safe sporting opportunities in a friendly atmosphere that teaches sportsmanship and increases self-esteem. Promo code – SUWMSUM21, code expires July 26th!
470-655-6370 | Jennifer.Jordan@i9Sports.com
---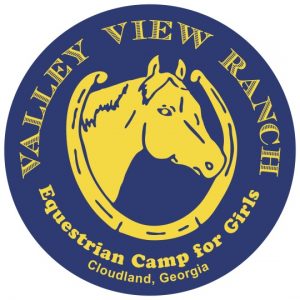 Dreams Come True at Valley View Ranch
Valley View Ranch in Cloudland, Georgia has been a horse lovers' paradise since 1954, with overnight camp for girls ages 8-17. Valley View is located on 600 acres and offers riding in English, Western, Barrels, Vaulting, and Trails. CHA instructors teach beginner to advanced riders. Spend up to six hours a day riding and caring for your OWN camp horse. The Jones family are third generation horse lovers, camp administrators, and equine educators making girls' dreams come true!
706-862-2231 | Fax 706-862-6190 | ValleyViewRanch.com
---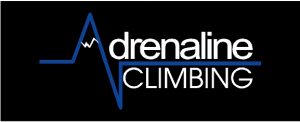 Summer Camp Rocks at Adrenaline Climbing
Age-appropriate outdoor adventures! Ages 8-13. Each one-week program is jam-packed with field trips.
770-271-1390 | AdrenalineClimbing.com
---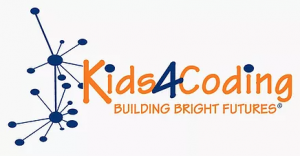 Build a Bright Future for You Child with Kids 4 Coding
Virtual Tech and On-Campus Summer Camps for Ages 7-16
Nationally recognized Kids 4 Coding bridges the gap between what kids learn in traditional academic classes and what they need to succeed in our rapidly evolving tech- based society. With more than 20 years in public education and private entrepreneurship, the founders of Kids 4 Coding have established partnerships with tech experts, educators and entrepreneurs to develop a highly engaging curriculum integrating trending technologies and 21st Century Learning. Now in its 8th year of operation, Kids 4 Coding continues to develop new programs and serve new communities each year.
800-484-2664 | kids4coding.com
---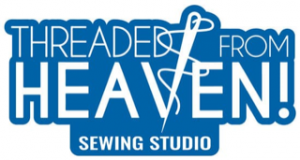 Sewing and Creative Camp at Threaded From Heaven Sewing Studio
A creative specialty camp of sewing and hands-on activities that appeals to a kid's interest. Learn and develop a life skill that will expand their imagination! Unique, fun, skill-building projects every week. Kids will have "sew" much fun this summer! Reinforcing STEM fundamentals that build confidence and self-esteem. Open to ages 8 & up, beginners & experienced kids welcome. Supplies included with registration; sewing machines provided.
678-765-0791 | ThreadedFromHeaven.com
---

Have an Action-Packed, Fun-Filled Week at Silverbacks Indoor
Your child may be a superstar soccer player or a recreational whiffleballer but Silverbacks Indoor multi-sports camp is for all ability levels ages 5-13. Youth indoor multi-sports camp kicks off on June 1st from 8:30am-4:30pm. Cost: $185 (field trip included). *Extended hours are $25 more (7:30am-6:30pm).
678-714-7454 | SilverbacksIndoor.com
---

Grow and Develop Your Child's Soccer Skills
From the moment anyone steps on a field at All-In, they know they are welcome and joining a family in the community that is dedicated to growing and developing each individual to the best of their ability in a fun and quality coaching environment. Come join us for one or more of our summer camps! We are the #AllInFCFamily, #AreYouAllIn?. Camps are held the weeks of June 7th, 14th, 21st & 28th.
770.335.1341 | allinfc.com | Email Mark MacKain at: mark.mackain@allinfc.com
---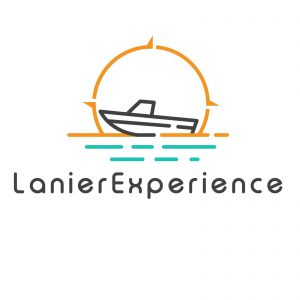 Ride the Waves this Summer with Lanier Experience
Lanier Experience is a premium water sports summer camp that focuses on wakeboarding and wakesurfing. We welcome campers age 5-17. Camps are Monday-Thursday 8am-5pm. Whether you are a veteran or a novice, our instructors can help you achieve your goals. We are licensed, insured, and owned by a local Suwanee educator.
678-439-9895 | LanierExperience.com | Adam@LanierExperience.com
---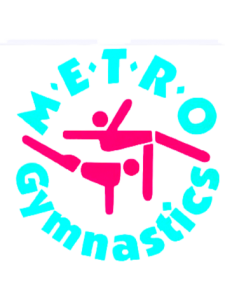 Tumble with Metro Gymnastics
Metro Gymnastics and Tumbling Summer Fun Camps offer half day sessions Monday-Friday beginning June 7th through July 30th. A detailed camp schedule will be available in April. Boys & girls ages 2-12. Located at 4317 Brogdon Place Cove Suwanee, GA 30024.
770-831-1520 | metro-gymnastics.com | metro1gymnastics@gmail.com
---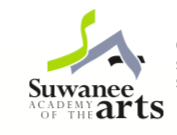 Summer Adventures with Suwanee Academy of the Arts
Bodacious Broadway Burger Camp
June 14th-June 18th from 9:00am-3:00pm
Where campers will accept the challenge to be bold, brave and bodacious as they explore their hidden potential through singing, dancing, acting, games and some special sauce! An "all-swim" for budding young artists ages 6-12, with no experience necessary. Campers will rotate between singing, dancing, acting, games, and a surprise session. Each day will end with time on stage. Extended childcare options available. The week will end with a performance for family and friends.
Princess Camps
June 7th-11th or June 21st-June 25th from 9:30am-12:30pm
Your princess will have a magical adventure beginning each day at the castle. You will delight in watching her twirl and dance with Miss Bernie, sing with Fairy Godmother and create lovely crafts with Rainbow Fairy. The week concludes with a Royal Ball with parents as the honored guests.
678-482-6333 | SuwaneeAcademy.com/Summer