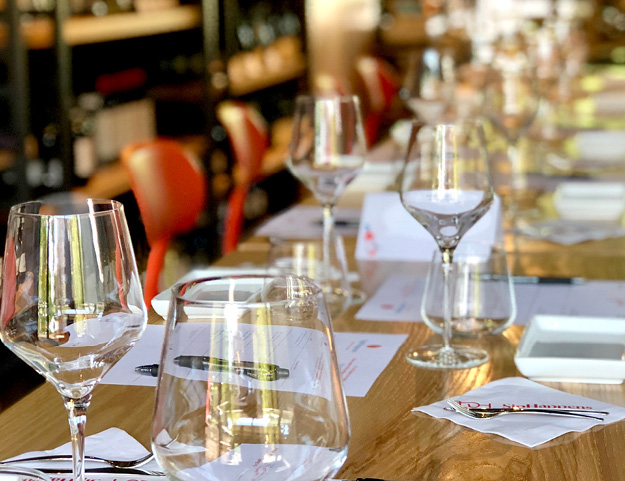 Located on Lawrenceville- Suwanee Rd., nearly adjacent to Suwanee Town Center, Sip Happens opened its doors to the community this summer. The wine boutique was created purely from the joy that comes with finding and sharing a bottle of something delicious with friends. The retail wine bottle shop offers weekly tastings and a monthly wine club. Additionally, they have featured selections of wines by the glass and charcuterie boxes for customers to enjoy in the Sip Happens tasting nook, or take to Suwanee Town Center Park.
According to owners Greg & Laurie Collins, the idea for Sip Happens came from the couple being "too young and good looking to retire, yet not old enough to stop chasing their dreams… (they) are cashing in their blessings to leave the corporate world and pursue their passions: time with each other and family, time with wine and time in the community."
So far, the community's response to Sip Happens has been overwhelmingly positive. The atmosphere is tasteful yet very welcoming and down to earth. According to Greg & Laurie, "Our goal is to create a space for our growing community in Suwanee where everyone, from the wine novice to the aficionado, can come together for new adventures in amazing wine. We aim to build a shop where wine is fun and accessible so every person who walks through our door can share their day over a glass of small-batch wine or take home the perfect bottle."
Sip Happens is the joy of wine without the fuss; boutique wine simplified. For more information visit www.siphappens.wine.