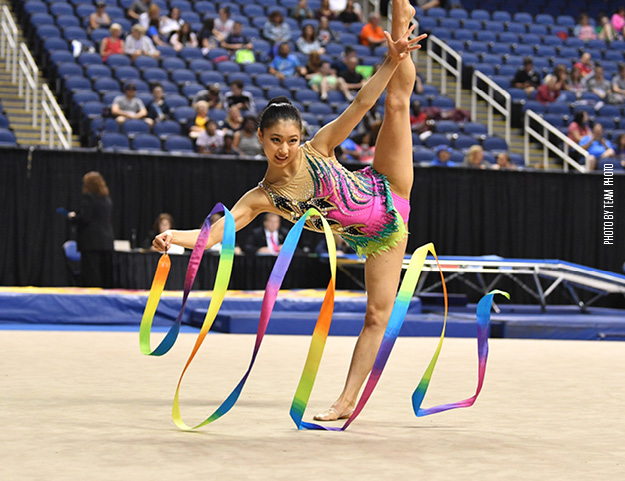 Suwanee local Elena Shinohara, 18, has been involved in gymnastics since she was just a young girl. With her mother, Nancy, as her coach and her father, Shino, as her trainer, Elena has had a consistent support system that has encouraged her to pursue her passion in rhythmic gymnastics.
All of her hard work and training, a lot of which happened at local gyms like Gymworks Gymnastics in Suwanee and Ultimate Gymnastics in Duluth, has now paid off. After competing in the National Gymnastics Championships, Elena has been announced as one of the national team members in rhythmic gymnastics.
Rhythmic gymnastics is an Olympic sport that is characterized by grace, beauty, and elegance combined with dance and acrobatic elements while working with the apparatus in a choreographed routine to music. Every other member of the team originates from California or Chicago, so Elena is ecstatic to represent her hometown of Suwanee, Georgia.
Elena graduated from Collins Hill High School and will go to Georgia Tech to further her education and gymnastics skills. She hopes to represent the USA in various international competitions and ultimately compete in the World University Games, or Universiade, next year. In addition, Elena looks forward to the possibility of competing in the Tokyo Olympics in 2020.