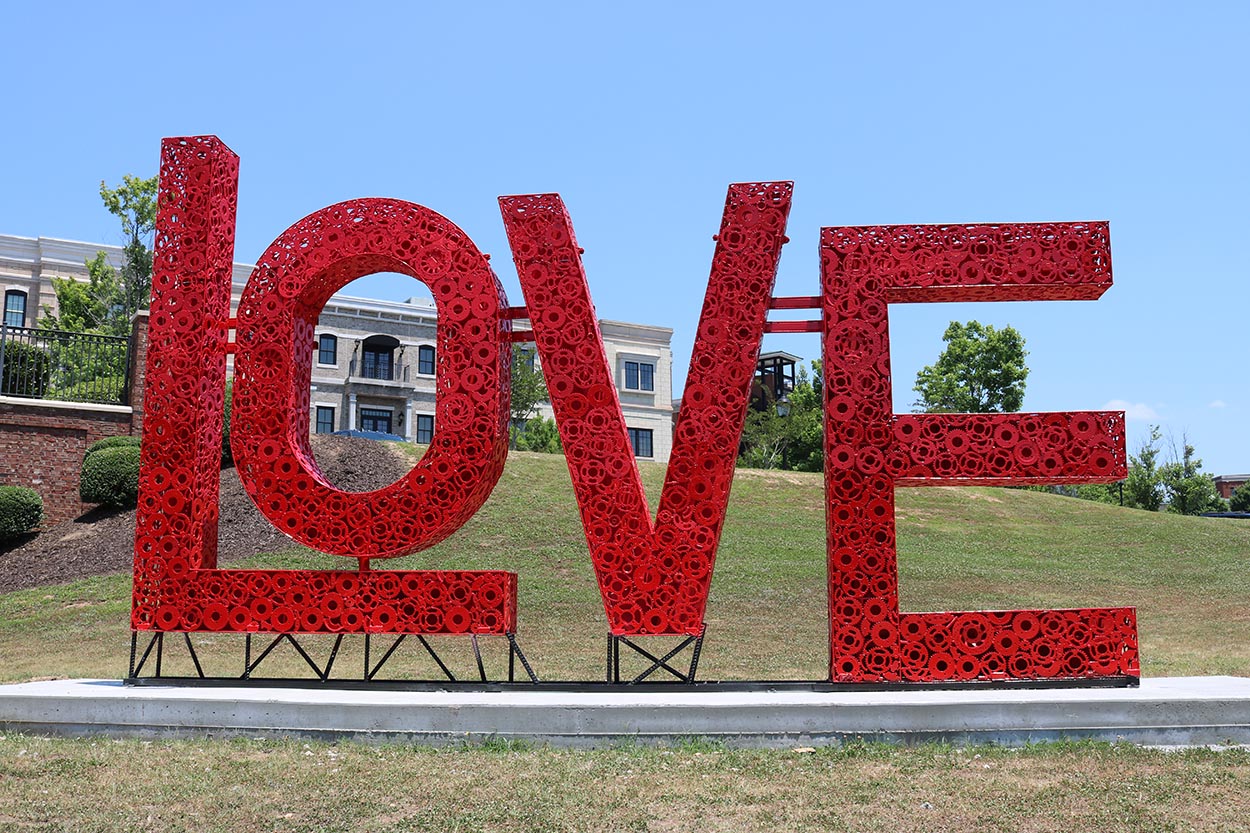 Get ready for some big, artsy things happening in Suwanee. On June 15th, the City of Suwanee's new event, Big Artsy, will introduce 13 new art pieces at Town Center Park. These pieces make up the sixth installment of the city's popular SculpTour exhibition.
Since 2011, SculpTour has brought 79 new sculptures to downtown Suwanee, and 22 pieces in the city's permanent collection. Bringing a dynamic sense of energy, rhythm, and ritual to Suwanee, the goal of this project is to attract visitors, stimulate interest in the art, and enliven Town Center. It's something you won't want to miss!
"Art, in the public realm for the whole of the community, is an integral piece of our city's personality," said council member Linnea Miller. "It's not enough to simply create a 'place.' That place has to come alive — through art, events, activities, and just making things fun. People need a reason to keep coming back and connecting."
There's more in store for Big Artsy attendees than the incredible artwork. At Town Center Stage, there will be a full cast and orchestra performance of Disney's Newsies by the Aurora Theatre. This award-winning musical is toe-tapping fun for the whole family.
General admission is free and seating will be first come first serve. There will be food trucks open starting at 6 p.m. and violinist Daniel Butman will perform from 7-8 p.m. followed by Disney's Newsies from 8-10 p.m. Don't miss out! Visit Suwanee.com for more information.
— Nicole Fordree