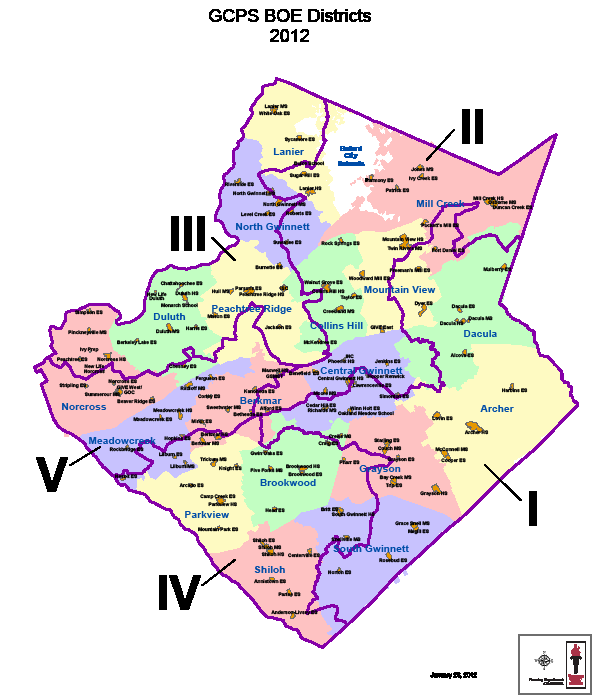 With the large population growth Gwinnett County has recently experienced (especially Suwanee, Sugar Hill, Grayson and Dacula), the school board has shifted the dial and redrawn the district lines. With the reapportionment, North Gwinnett High School, Lanier Middle, Level Creek Elementary and Suwanee Elementary as well as some other Suwanee schools welcome District III representative, Dr. Mary Kay Murphy, as their new board member. Mary Kay is in her 16th year with the Gwinnett County Board of Education.
The board members have a lot of interaction with the schools. Mary Kay says that in addition to her biological children, she has "163,000 other children." She frequently attends school events and said she enjoys getting to know the students and their families.
"The district lines are drawn according to major intersections," Mary Kay explains. "The new arrangement is very complimentary. There are many opportunities to work together on behalf of the children. The Board members share best practices in each school through communication and visitation."
While she welcomes the new Suwanee schools, she is also excited to keep many schools in Norcross, Peachtree Ridge and Duluth.
School board members are elected by the residents. Some of the responsibilities of the school board members include setting policies for all activities and operations, making sure the practices match the policies, employing and reviewing the superintendent on behalf of the citizens and setting and reviewing the budget.