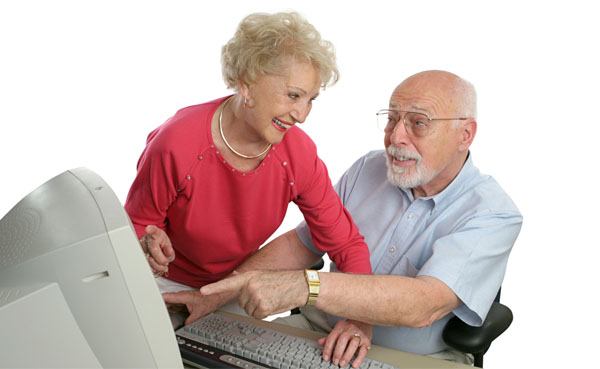 Seniors keep up with technology through computer classes
Time and time again people say you never stop learning. And in Gwinnett County, perhaps there's no better place for area seniors to learn new and basic computer skills or help one keep up with the ever-changing technological advances and keep them in tune with the younger generation than at the Gwinnett Senior Learning Center.
The Gwinnett Senior Learning Center, Inc., offers beginning and advanced computer classes and workshops for adults age 50 and older at Bethesda Park Senior Center in Lawrenceville and Georgia Pierce Park in Suwanee.
Fall registration will be held from 9 a.m. – 11 a.m. September 11 at the Bethesda Park location and 10 a.m. – noon Sept. 12 at George Pierce Park Center in Suwanee. Fees range from $10 to $60 depending on number of classes. Workshops for the fall begin September 17 and classes begin September 24. Courses and workshops include fundamentals such as Microsoft Essentials and Basic Word Processing with a few advanced classes.
The organization started as SeniorNet in 1995 at the Bethesda location and expanded to George Pierce Park about five years ago. April Shiver, president of the board of directors for GSRLC, said even though the lab and the classes have been available in the Suwanee area for several years, she doesn't think the organization has reached near enough of the senior population in Suwanee and the classes aren't filled on a consistent basis.
"We want to reach more people," Shiver said. "It's been very positively received by the people who have actually taken a course. I just know there is more of the population out there that needs to know about us."
The organization is run solely by volunteers. Shiver said they are always looking and can use volunteers.
The classes are structured for about 15 students in the Suwanee location and 12 in the Bethesda location with state-of-the-art computers, a senior instructor and coaches who help students during the class. Manuals written by volunteers in the organization are provided to the students and classes are taught three quarters per year, in the fall, winter and spring.
"As important as exercise is to keep a senior's body active, computer classes can help keep a senior's mind healthy, and that's what we strive to do," Shiver said. She also stated there are plans to add more classes such as social media in the future.
The organization also offers a personal computer users group where speakers come and speak on a relevant and specific topic on the second Friday of each month except during the summer.
The GSRLC is sponsored by Gwinnett County Parks and Recreation. GSRLC is planning an open house celebration in August.
Visit the website at www.gsrlc.org for details about the open house event, registration, classes, user groups meetings, volunteering and more.