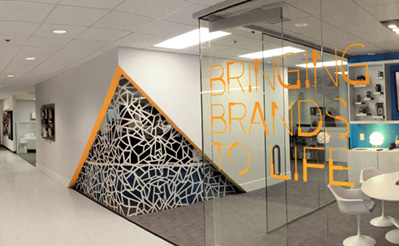 Suwanee Beer Fest is excited to announce Dimensional Design as the VIP Sponsor for the 6th Annual Suwanee Beer Fest. As a close-knit design and production studio that specializes in three-dimensional marketing, Dimensional Design is able to provide the Suwanee Beer Fest with high-end fixtures and event products that elevate the overall festival experience to new heights. From the 15 ft. high entrance structure to the high-tech VIP lounge, Dimensional Design brings their expertise to each and every facet of design, construction and implementation. Started by Grant Perry in 1988, Dimensional Design was built around the idea of creating three-dimensional marketing materials. Having graduated with a degree in Industrial Design from Auburn University, Grant created a team of highly skilled craftsmen and exceptionally creative designers to build a firm unlike anything in Atlanta: a fully-integrated design firm with an in-house

manufacturing center.
Dimensional Design now operates out of a 42,000 square foot facility in Duluth, GA, which is home to both their design studio and in-house fabrication workspace.
As the world of corporate marketing continually evolves, they have focused on finding impactful ways to merge the digital world into the physical through tradeshow exhibits, commercial interiors, retail showrooms and signage for clients like Mitsubishi Cooling and Heating, The Atlanta Hawks, and the new Atlanta Motorsports Park. Their creative innovation has led them to set a new industry standard in experience and expertise. They are constantly pushing the boundaries of what can be created.
The core belief of Dimensional Design is that good design is created with emotion and implemented with logic. They are unmatched in their skill in bringing a client's vision and story to life, and believe that everyone deserves a good design, small or large.
And as the organizers of Suwanee Beer Fest can now attest, Dimensional Design's skill is unmatched in creating engaging, captivating brand experiences that they are proud to display at the festival.